Watergate Reporter Carl Bernstein Says Six to Nine Senate Republicans Are 'Wobbly' And Want To Make 'Some Kind of Statement'
Carl Bernstein said there are six to nine Republicans in the Senate who could "make some kind of statement" or vote for witnesses in the ongoing impeachment trial.
The reporter famous for uncovering the Watergate scandal with Bob Woodward at the Washington Post told CNN on Wednesday that he believed as many as nine GOP senators were "wobbly" and felt the president's alleged actions were "deplorable."
Bernstein also said Senate Majority Leader Mitch McConnell aimed to pour cold water on calls for further witnesses by wearing out members of his own party.
The author made his comments on CNN yesterday after House impeachment managers laid out their opening arguments in favor of President Donald Trump's impeachment and removal from office.
Democratic lawmakers from the lower chamber put forth new evidence provided by Rudy Giuliani's indicted associate Lev Parnas while the House's lead prosecutor Rep. Adam Schiff opened its argument against the president by quoting Alexander Hamilton.
Their argument centers on the allegation that President Trump withheld military aid from Ukraine in order to pressure the country into opening investigations into his political rival Joe Biden, as well as his son, Hunter Biden.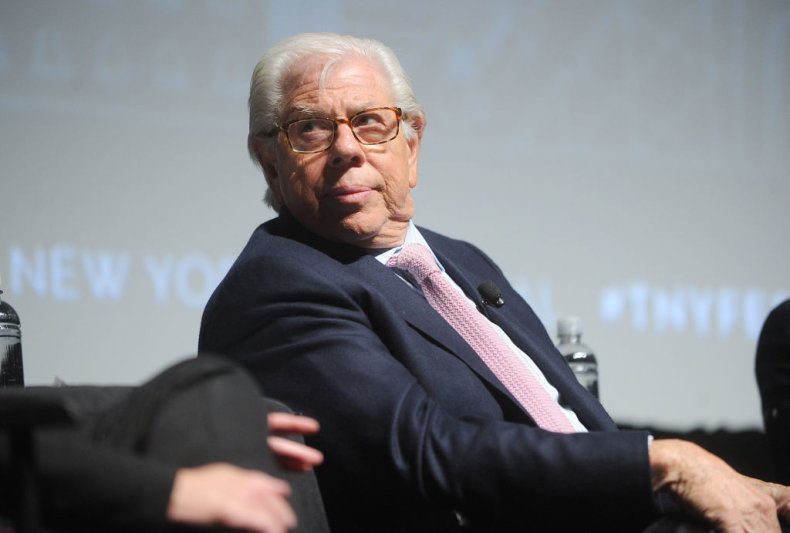 Speaking to the Anderson Cooper 360 show on Wednesday, Bernstein said: "This is a hugely damaging narrative that was laid out today, and Mitch McConnell understands, and has understood that this hugely damaging narrative was going to affect his members.
"His strategy, I've talked to some Republicans about this... is to wear out his own members so that they don't vote for more witnesses."
"There are six, seven, eight, nine wobbly Republicans," he continued. "Not necessarily going to vote to acquit but want to make some kind of statement that they don't like what the president has done.
"They think it is deplorable, disgusting—really have been affected by what they're hearing. The question is though whether or not they'll go for witnesses."
Bernstein later added that there "won't be witnesses" if the majority leader manages to hold onto his control of the upper chamber.
Newsweek has contacted the office of Sen. McConnell for comment and will update this article with any response.
Senate Republicans voted down several Democratic amendments to the impeachment trial rules on Tuesday, including one amendment that would have guaranteed a vote on further evidence collection and witness testimony following opening arguments and debate.
But some GOP senators have indicated that they could support calls for further witness testimony later in the trial.
Maine Sen. Susan Collins said in a statement on Tuesday that she anticipated she would "conclude that having additional information would be helpful," after cases are argued and questions are answered.
The former Republican presidential candidate Mitt Romney has made similar noises, telling reporters in footage captured by MSNBC that would "like to hear from" the ex-national security adviser John Bolton.