On December 7, 1989, Carlos DeLuna was executed by the state of Texas for the brutal murder of a convenience store clerk named Wanda Lopez. But from the moment he was arrested at age 20 until his dying breath, DeLuna maintained he was an innocent man.
He did not stab Lopez, he said, but he knew who did: a friend named Carlos Hernandez, a violent criminal who looked so much like DeLuna that even their friends and family members confused pictures of one for the other.
On the stand, DeLuna pointed the finger at Hernandez, saying he had seen him struggling with Lopez, a 24-year-old single mother, inside the Sigmor Shamrock gas station's store in Corpus Christi, Texas, on the night of February 4, 1983.
Hearing police sirens and fearing his criminal history would make him a suspect, DeLuna said he fled. He hid under a pickup truck not far from the scene until police arrested him a short time later.
At the trial, the lead prosecutor said Carlos Hernandez was "a phantom." He was convicted, based on a single cross-ethnic eyewitness identification and no corroborating forensic evidence.
Both state and federal courts upheld DeLuna's death penalty on appeal, also concluding that Carlos Hernandez didn't exist.
Now, more than 30 years after DeLuna received the lethal injection, a new documentary takes viewers back to Corpus Christi and details the evidence purporting to show Texas put an innocent man to death, and left the real culprit at large.
The Phantom lays out how "everything that could go wrong, did go wrong" for DeLuna, the film's BAFTA-winning director Patrick Forbes told Newsweek.
It also reveals new testimony supporting DeLuna's innocence claim, as well as interviews with people connected to the case who have never spoken publicly about it before, including the prosecutors.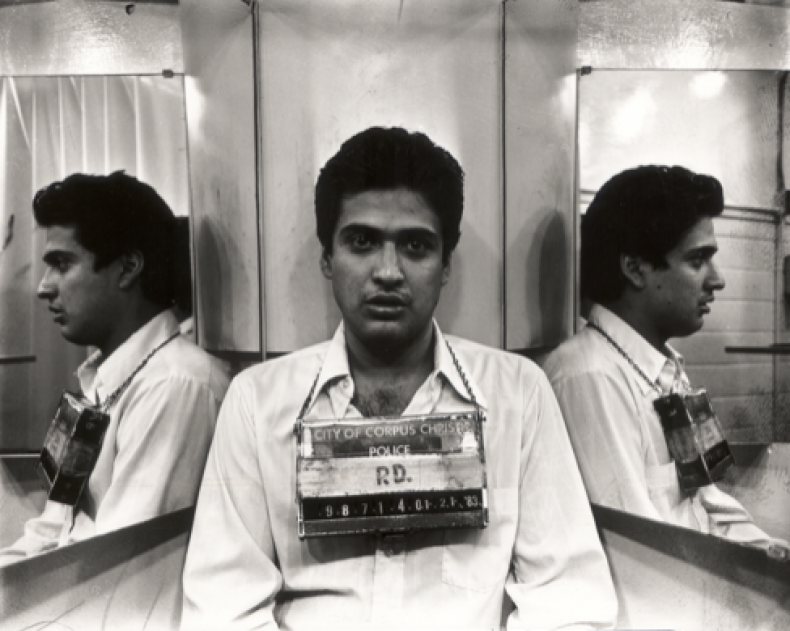 The film is based on "Los Tocayos Carlos: Anatomy of a Wrongful Execution," a groundbreaking investigation by a team of Columbia Law School students led by Professor James Liebman. Their 400-plus page report on DeLuna's case took up an entire edition of the Columbia Human Rights Law Review in 2012 and was later published as a book called The Wrong Carlos.
In The Phantom, Liebman explains how he had set out to investigate flaws in the death penalty in 2004 when a student suggested looking into the DeLuna case. Liebman asked a private investigator to look for evidence of Carlos Hernandez in Corpus Christi—and his criminal records were unearthed in a matter of hours.
Some of their findings were shared with Chicago Tribune reporters, who in 2006 reported details that indicated DeLuna may have been wrongfully executed. According to the newspaper, five people said Hernandez had bragged about killing Lopez, and that his "tocayo"—namesake—had taken the fall. "He said he was the one that did it, but that they got somebody else—his stupid tocayo—for that one," said Dina Ybanez, Hernandez's former landlady who appears in The Phantom.
Several people who knew Hernandez said he also admitted to killing another woman, Dahlia Sauceda, in 1979. He was questioned and indicted in that murder, but never taken to trial.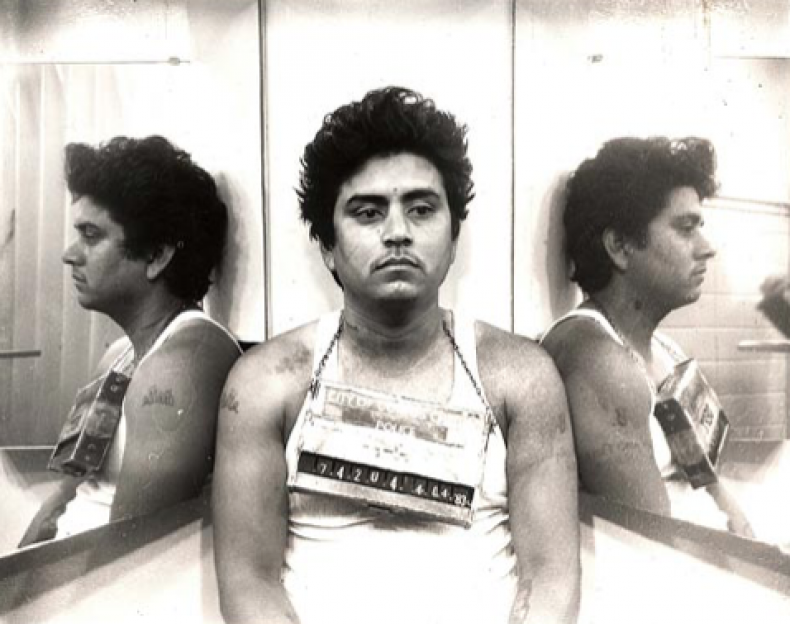 Then, after years of meticulous research, Liebman and his team's 2012 report concluded DeLuna was almost certainly innocent of the crime he was executed for.
But Forbes said that while the Columbia report was "incredibly convincing" and lay the groundwork for The Phantom, he headed to Corpus Christi with an open mind.
Soon, the "secrets came tumbling out," he said. "This is a story that has plagued this town for 30 years... everybody knows that there's something wrong here."
Forbes managed to secure interviews with several people who have never spoken on the record before, including Bruno Mejia Jr., a police officer who was at the scene of DeLuna's arrest back in 1983.
Mejia confirmed that he suspected there had been two men at the gas station that night, based on the descriptions heard on radio traffic.
And it was while Forbes and his crew were filming with Mejia in the place where DeLuna was arrested that they were approached by a man named Raymond Nunez, who said he had witnessed two men running from the scene of the attack that night, corroborating DeLuna's story.
"He was a kid at the time. He never talked to the police because the police didn't think to do an extensive house-to-house because they thought they'd got the guy," Forbes said. "The whole original defense was there was not one man, Carlos DeLuna, as the prosecution hinted, there were two. Here was the first eyewitness saying, 'Yeah, there were two.' And that's absolutely crucial."
Forbes said he questioned Nunez multiple times, and he repeated the same story every time. Nunez even mentioned an incidental detail—that he had been watching Jaws on television when he heard a commotion outside—prompting producers to dig up listings from that night.
"Sure enough, at exactly the time he said... they were showing Jaws," Forbes said. "In every respect, this guy checked out."
After working on The Phantom for eight years, Forbes says he is now "absolutely, completely" convinced that DeLuna was innocent. "Because it's such a human set of things that the film reveals," he said. "You can see exactly why this happened."
Race was an important factor in how the case played out, he said.
"Corpus was then a very violent, very dangerous town, and it had within it, a strata of poor Hispanic families who the cops were just not going to exert themselves over whether you were the victim, or indeed the perpetrator," Forbes said. "And all three people caught up in this horrible story had the misfortune of being poor and Hispanic."
DeLuna was "the wrong guy in the wrong place, but he also had the wrong identity and the wrong class, so the cops did the sloppiest possible job," Forbes added.
But one element that Forbes said he couldn't definitively pin down was that Hernandez had been a police informant. "But we've got enough testimony from people saying it, that I would have to agree with that it must have contributed in some way," he said.
DeLuna's misfortunes continued, Forbes said, when his appeals process was squeezed down to just six years, and evidence that could have helped him was not handed over to his appeals attorney.
It was only by "a twist of fate" that Liebman started researching the case 14 years after he was executed, Forbes said.
But although the Columbia investigation caused a stir when it was published, Texas has never issued DeLuna a pardon or even acknowledged that a mistake may have been made.
"Amidst the many things that I hope happen as a result of this film, I really hope that's one of them," Forbes said.
He also hopes the film will bring an "acknowledgement that the death penalty just has no place in a civilized society."
"You cannot have a death penalty if you have an imperfect judicial system because you are going to kill innocent people, and that is exactly what appears to have happened," he said.
Coinciding with the film's premiere at the Tribeca Film Festival later in June, a new petition will call on President Joe Biden to commute all inmates on federal death row. "Since 1973, at least 185 people across the U.S. have been wrongly sentenced to death and exonerated," the petition states. "But those are just the cases we know of—for some, like Carlos DeLuna, the truth emerged too late and an innocent person was executed."
"If the president does embrace this petition, then it might mean Carlos DeLuna's tragic death was not entirely in vain," Forbes said.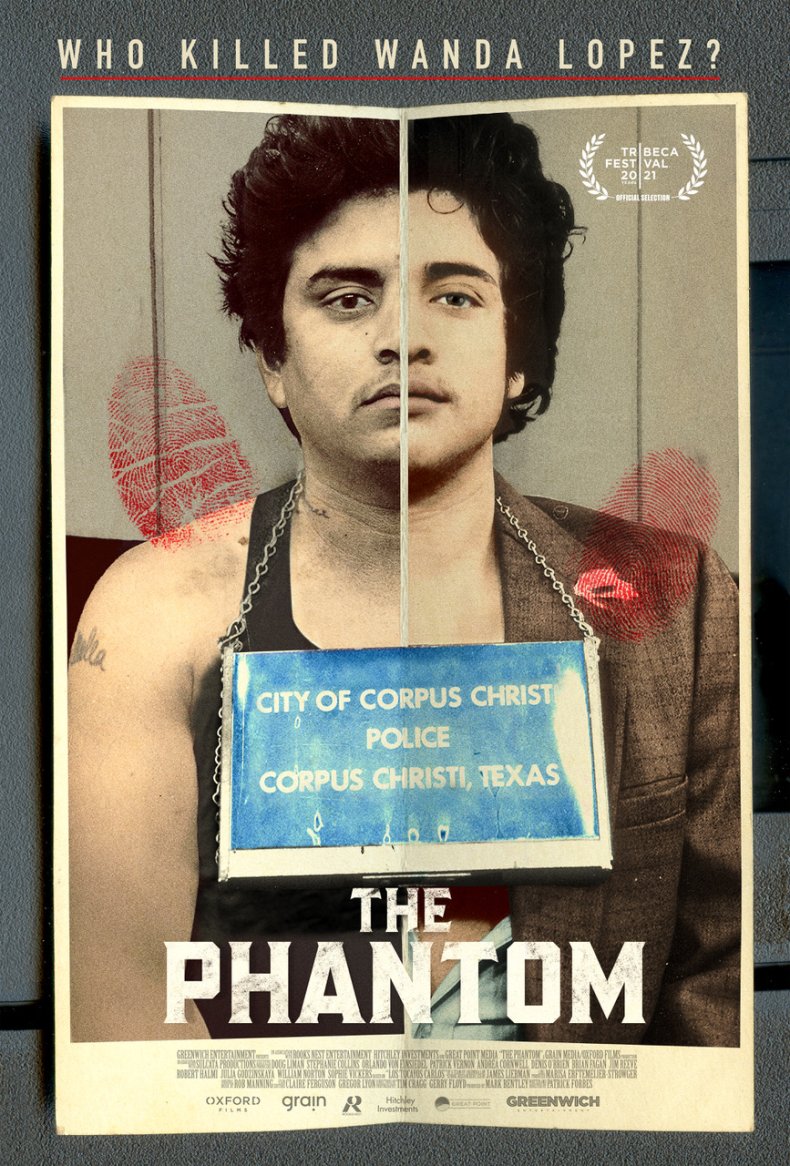 The Phantom's release comes at a time when support for the death penalty in the U.S. is waning—as evidenced by a 2019 Gallup poll—and after an unprecedented spree of federal executions in the final months of Donald Trump's presidency.
Meanwhile, Texas, the nation's busiest death penalty state, has come under fire after the May 19 execution of Quintin Jones went ahead without any media witnesses.
"Not only that, but recent mistakes in administering the poisons that killed people so that they die in agony, go to reinforce the film's central point: the death penalty has no place in a civilized society," Forbes said.
"One of the things that the film reveals is not only was Carlos innocent, but he died the most horrendous death precisely because of the mistake that has happened again and again.
"The drugs didn't work in the order that they were supposed to, so he was alive as the poisons were injected into his body, meaning that he died in unbelievable agony."
Hernandez died of cirrhosis of the liver in a Texas prison in 1999.
Forbes said his film is about the fallibility of the U.S. justice system, but it's also about truth.
"What is the truth? Because you can see a man hiding under a truck and you think he has to be guilty, and then you slowly learn that he is absolutely not," he said.
"It's a cry to end the death penalty, but it's also a cry to give a second look to fact and a second look to people who society all too often regards as disposable."
DeLuna himself spoke about truth in a television interview while on death row. "Maybe one day, the truth will come out," he said. "I'm hoping it will."
The Phantom will be released in theaters nationwide on July 2. Visit the Columbia DeLuna Project's website for more information about the case.