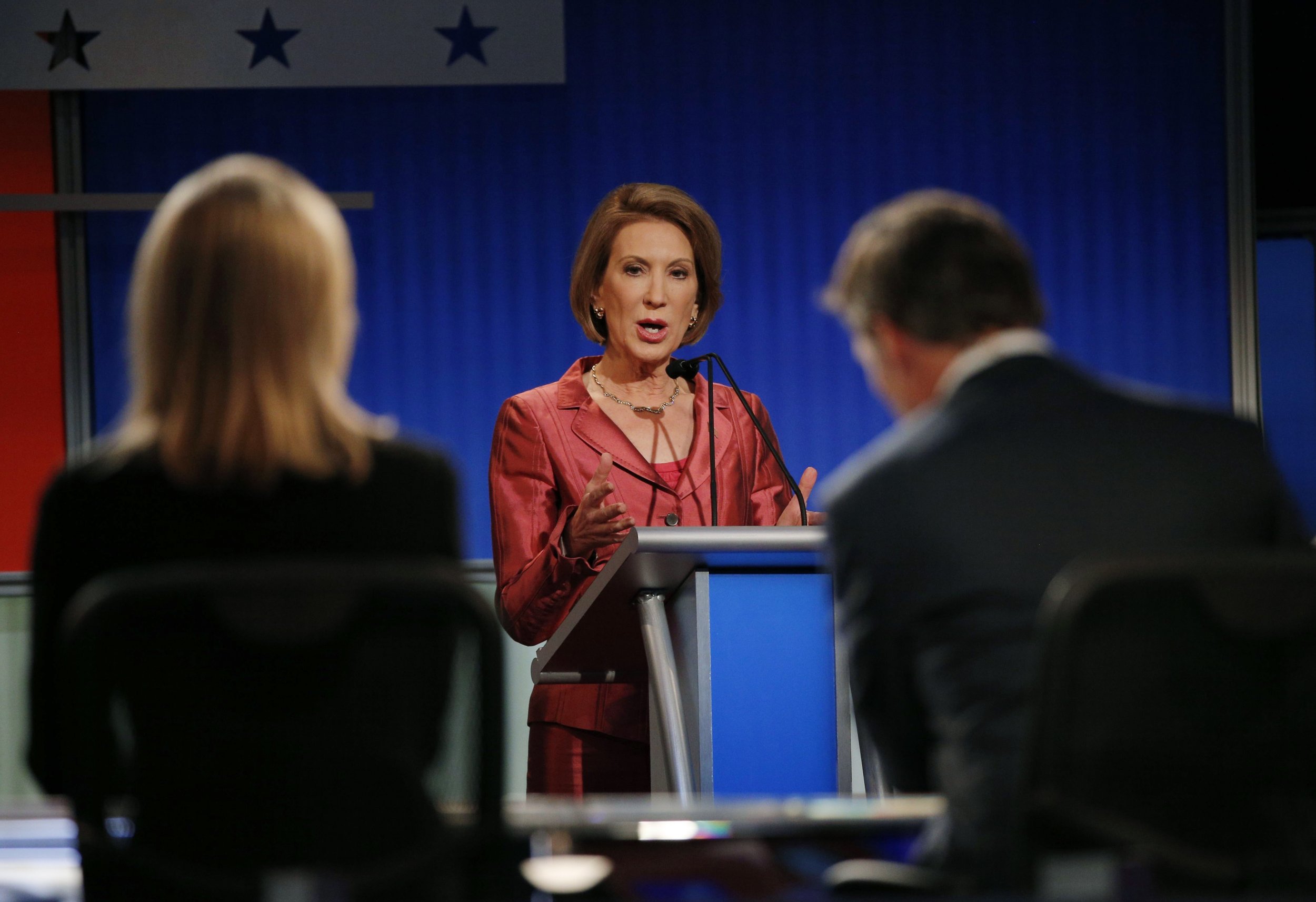 The lineup for the upcoming Republican presidential debate includes 11 candidates competing for their party's nomination, CNN announced on Thursday night.
The group is made up of the 10 candidates who polled best ahead of the first Republican debate, and who participated in that event in August, along with former Hewlett-Packard CEO Carly Fiorina, according to the network. The results were based on 14 polls and interviews with more than 6,000 likely Republican primary voters.
The chosen candidates are real estate mogul Donald Trump, former Florida Governor Jeb Bush, Wisconsin Governor Scott Walker, retired neurosurgeon Ben Carson, Texas Senator Ted Cruz, Florida Senator Marco Rubio, former Arkansas Governor Mike Huckabee, Kentucky Senator Rand Paul, Ohio Governor John Kasich, New Jersey Governor Chris Christie and Fiorina, who has never held office.
They will face off on September 16 at the Ronald Reagan Presidential Library in Simi Valley, California, at 8 p.m. ET. Trump, the current GOP front-runner, will stand center stage, as he did in the first debate, hosted by Fox on August 6 in Cleveland, Ohio.
Earlier this month, CNN changed its debate rules to include any candidate who polled in the top 10 between August 7 and September 10. The new rules favored candidates such as Fiorina, who polled poorly in July and early August but gained support after the first Republican debate. Fiorina was among the lower-polling candidates who participated in a debate prior to the official Republican presidential debate.
The current lower-polling candidates—former Texas Governor Rick Perry, former Pennsylvania Senator Rick Santorum, Louisiana Governor Bobby Jindal, former New York Governor George Pataki and South Carolina Senator Lindsey Graham—will participate in a televised debate on the same night, at 6 p.m. ET.
Former Virginia Governor Jim Gilmore, who participated in the lower-polling candidate debate last month, did not meet CNN's requirement of earning at least 1 percent support in three polls conducted during a two-month period before the event, and so will not participate.