Carly Fiorina Suspends Presidential Campaign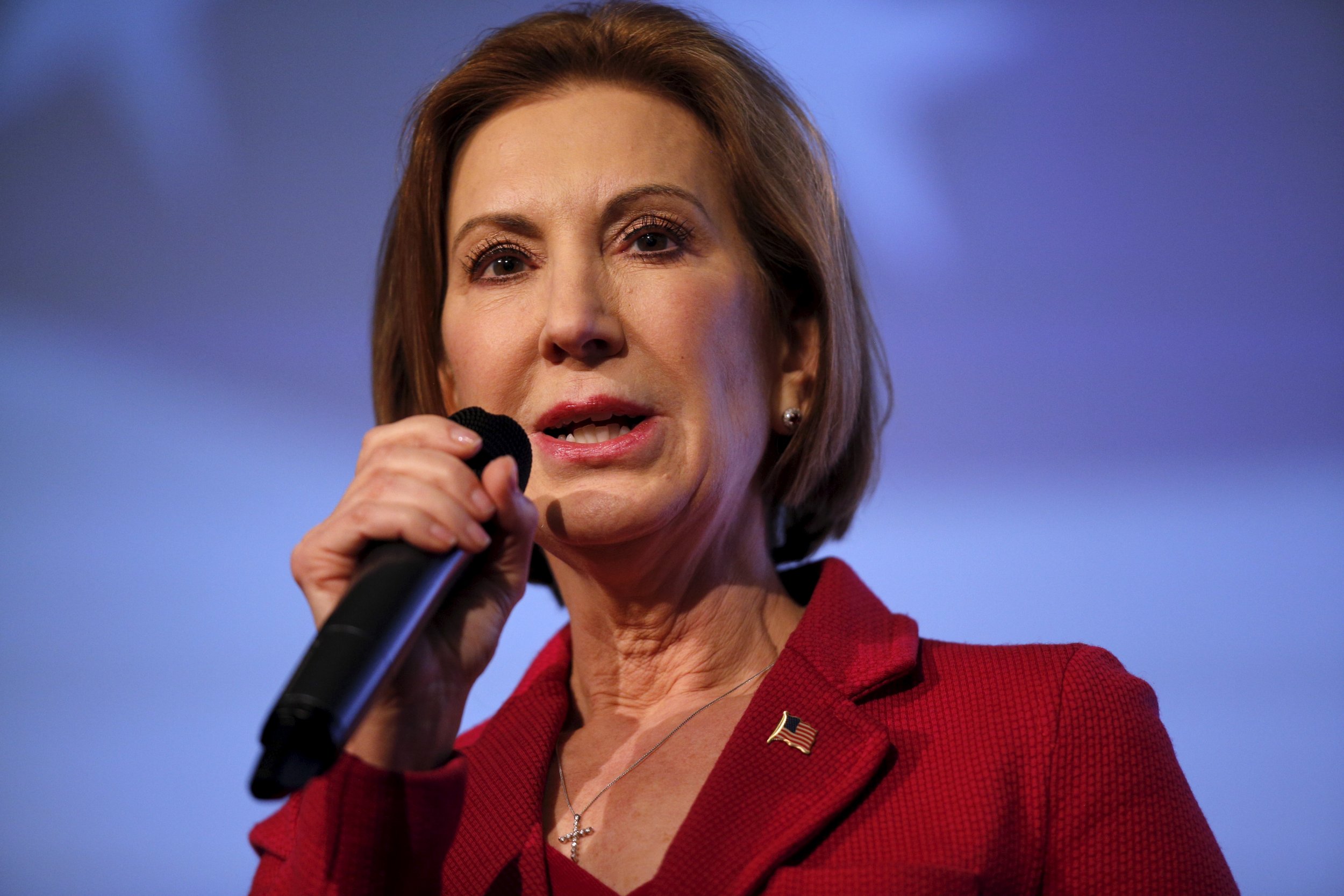 Carly Fiorina, the former chief executive officer of Hewlett-Packard, suspended her presidential campaign on Wednesday afternoon, a day after a weak performance in the New Hampshire primary.
"I've said throughout this campaign that I will not sit down and be quiet. I'm not going to start now," she said in a statement released by her campaign. "While I suspend my candidacy today, I will continue to travel this country and fight for those Americans who refuse to settle for the way things are and a status quo that no longer works for them."
Fiorina placed seventh—out of eight major candidates—in Tuesday night's New Hampshire primary. She earned about 4 percent of support. A week earlier in the Iowa caucuses, she failed to reach more than 2 percent of favorability.
Fiorina was pushed out of the most recent GOP debate on Saturday after she didn't poll high enough to earn a spot onstage. She was the only main Republican contender who wasn't allowed to participate.
In announcing her decision, she urged young girls and women across the country not to let critics define them. "A feminist is a woman who lives the life she chooses and uses all her God-given gifts," she said. "And always remember that a leader is not born, but made. Choose leadership."
After being deposed as chief executive officer of Hewlett-Packard, Fiorina became increasingly active in GOP politics, assisting the 2008 campaign of Arizona Senator John McCain, becoming chair of the American Conservative Union Foundation and launching a failed bid for the U.S. Senate from California in 2010. She's one of a tiny number of women to pursue the GOP presidential nomination—a group that includes former U.S. Representative Michele Bachmann in 2012 and former Secretary of Labor Lynn Martin in 1996.
Fiorina joined three other Republicans who have dropped out of the race this month, including former Pennsylvania Senator Rick Santorum, Kentucky Senator Rand Paul and former Arkansas Governor Mike Huckabee. Her decision came amid reports that New Jersey Governor Chris Christie planned to drop his campaign as early as Wednesday.