Chris Christie Ends Presidential Campaign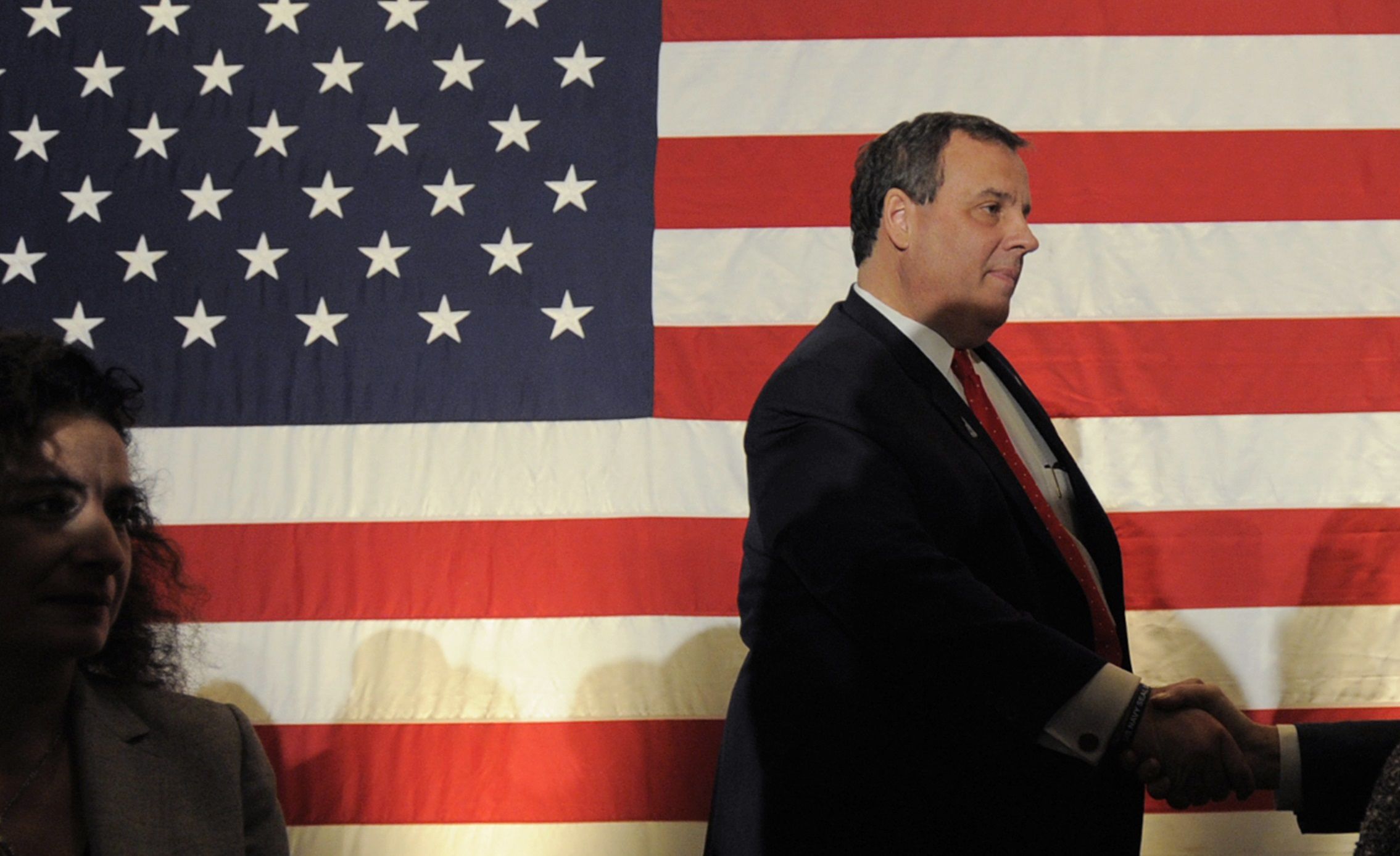 Updated | Chris Christie, once viewed as a rising star in the Republican Party, dropped his bid for the presidential nomination on Wednesday, a day after his poor showing in the New Hampshire primary.
After trying to appeal to voters in New Hampshire for more than two months, the New Jersey governor failed to garner much support in the state on Tuesday night. He finished in sixth place out of eight major candidates in the "first-in-the-nation primary," in which he had hoped to earn backing from establishment Republicans.
Christie, 53, earned 7 percent of the vote, which ranked him as the third governor, behind John Kasich of Ohio and Jeb Bush of Florida. He was far below the top finisher, billionaire Donald Trump.
"I have both won elections that I was supposed to lose and I've lost elections I was supposed to win and what that means is you never know what will happen. That is both the magic and the mystery of politics—you never quite know when which is going to happen, even when you think you do," Christie said in a statement posted to Facebook. "And so today, I leave the race without an ounce of regret."
Following his weak finish on Tuesday, Christie said he would "take a deep breath" to evaluate the future of his campaign. Instead of traveling to South Carolina on Wednesday, he returned home to New Jersey. Most of the other candidates headed south ahead of the state's Republican primary on February 20.
By joking that he had to go home for a "change of clothes," Christie poked fun at Ben Carson, the retired neurosurgeon who traveled home to Florida last week instead of north to New Hampshire for "fresh clothes" after his weak showing at the Iowa caucuses on February 1. Christie also had a poor outcome in Iowa, ranking at nearly the bottom in the list of the main GOP candidates.
Christie's devotion to New Hampshire showed last month when he strongly considered continuing to meet with voters there despite winter storm Jonas threatening much of the East Coast. He ultimately decided to return home to New Jersey to fulfill his gubernatorial duties during what turned out to be a major snowstorm.
In the most recent Republican debate on Saturday night, Christie was the chief antagonizer of candidate Marco Rubio. He accused the freshman U.S. senator from Florida of being a politician who only can speak to voters through memorized talking points. In most of the debates, Christie often touted his past experiences in his former roles as a lawyer and U.S. attorney for New Jersey.
The top five Republican candidates will face off in their ninth debate on Saturday night in South Carolina, which meant that Christie wouldn't have had a spot onstage if he had decided to remain in the crowded race.
This story has been updated to include the most recent information about Christie's decision.