Fact Check: Did Carrie Underwood's Twitter Account Like Anti-Mask Mandate Video?
Rules and mandates amid the COVID-19 pandemic have divided opinion across the globe, not least on the wearing of face masks.
The Claim
Singer and songwriter Carrie Underwood trended on Twitter after screengrabs were shared of her account's "likes."
In the screenshots, shared by many users, one of those liked tweets was a video of a man arguing against mask mandates for children in schools.
At the time of writing, "Carrie Underwood" was the 25th trending topic on Twitter in the U.S. with some 27,000 tweets discussing.
The Facts
On August 12, Matt Walsh shared a video alongside the caption: "Here is my speech to the Nashville School Board where I spoke out against the cruel and indefensible mask mandate for children."
In this video Walsh, who hosts The Matt Walsh Show podcast from The Daily Wire, argues against children being "forced" to wear masks. He suggests doing so is "child abuse," and suggests it causes "psychological damage."
The clip has been watched 1.2 million times at the time of writing.
Looking at Underwood's profile, it is possible to check directly what tweets she has liked.
In the "likes" section on the @carrieunderwood account, which has 8.2 million followers at the time of writing, the August 12 tweet from Walsh is the latest there.
Underwood, who won American Idol in 2005, has faced criticism for the like with some of her detractors branding the singer an "anti-masker."
One tweet by actress Angela Belcamino, with more than 3,000 likes, said: "Carrie Underwood is an anti-masker. She's canceled in my book. Who else's?"
Walsh, who has more than 620,000 Twitter followers and describes himself as a "theocratic fascist, philanthropist, beekeeping influencer" on his profile, has responded to people criticizing Underwood.
"Carrie Underwood liked my video and now the mob is coming for her. She should know better than to like something that they don't like. This is an unforgivable sin," he tweeted, in response to a post highlighting her like.
In another tweet, he said: "All of you pathetic dummies having a hissy fit are driving thousands of views to the video you're mad about, so, yeah it's great."
While her like sparked some backlash, others supported her.
Ryan Fournier, founder of Students for Trump, tweeted: "Carrie Underwood liked a tweet condemning mask mandates on children. Now they're trying to cancel her. I 100% stand with Carrie Underwood. The folks with common sense are done!"
Several states have put in place mask mandates for school children. The number of children hospitalized with COVID hit a high last week.
Newsweek has contacted a representative of Underwood for comment.
The Ruling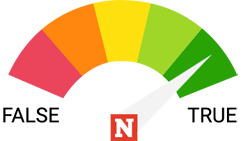 True.
FACT CHECK BY NEWSWEEK
The last tweet in the likes section of Underwood's profile is the post of Walsh's video arguing against mask mandates for children in school.