Cartoonist Adam Ellis alleged on Monday that the makers of the short film Keratin plagiarized his work.
Ellis, known for his series of online comics, made the allegations Monday on Twitter. After some showings at film festivals, Keratin was premiered in January on Directors Notes, a website about independent film. Ellis posted the comic Keratin was allegedly taken from in January 2018.
"This film is a fully plagiarized, shot-for-shot remake of my comic," Ellis tweeted. "The filmmakers didn't ask me for permission to adapt my work. They didn't even notify me they were doing so until the film had already been released and was winning awards at film festivals."
Keratin's co-directors Andrew Butler and James Wilson said in a since-deleted January interview with Directors Notes that they got the inspiration for their short film from "a short online cartoon we saw which we developed further, drawing on our love for dystopian stories and imagery."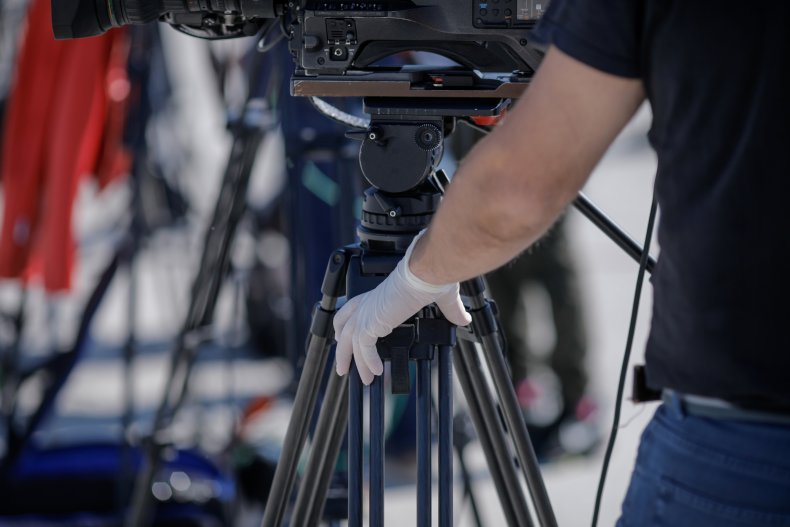 "The filmmakers haven't contacted me since October, when I told them I wouldn't give permission for the film to be released, and even if they had contacted me beforehand, I wouldn't have given consent since the work is very personal to me," Ellis told Newsweek via email on Monday.
Backbone Films, the production company started by Butler and Wilson, has removed any mention of Keratin from its website. According to Ellis, some film festivals have pulled Keratin from their schedules.
"A couple festivals have DMed me and said they're pulling the film, and the main actor in the film also told me he wasn't aware that it was plagiarized and he never would've signed on if he knew," Ellis told Newsweek. "It's hard to know what festivals they submitted to, since the filmmakers haven't been in contact with me."
Ellis said that he was not currently pursuing litigation against the filmmakers.
"I've also had some lawyers reach out, and I'm keeping my options open, but I'm not interested in legal action at the moment," Ellis said. "I don't think it would ultimately lead anywhere, but we'll see what happens. Mostly I just want the film to be pulled. The story is personal to me and I'm protective of it!"
Comics have been used as the uncredited basis for films before. In 2012, actor/director Shia LaBeouf debuted his short film HowardCantour.com at the Cannes Film Festival. LaBeouf's film was pegged as an adaptation of "Justin M. Damiano," a 2007 comic created by Daniel Clowes for the anthology The Book of Other People. LaBeouf had publicly stated his appreciation for Clowes's work in the past but failed to give Clowes a nod in the credits of his film.
LaBeouf tweeted in December 2013 that he was "embarrassed" that Clowes was not credited in his film.
"In my excitement and naiveté as an amateur filmmaker, I got lost in the creative process and neglected to follow proper accreditation," LaBeouf wrote.
"Im embarrassed that I failed to credit @danielclowes for his original graphic novella Justin M. Damiano, which served as my inspiration," LaBeouf added.