The career of David Fowler, who served as a chief medical examiner in Maryland for 17 years, will be investigated by state officials after he testified last week that former Minneapolis police officer Derek Chauvin was not responsible for killing George Floyd.
On Friday, Maryland Attorney General Brian Frosh and Governor Larry Hogan announced an independent review into all cases of in-custody deaths handled by Fowler.
The announcement comes after Fowler served as a controversial defense witness for Chauvin before the officer was convicted Tuesday on three counts of murdering Floyd.
During the trial, Fowler testified that he believed Floyd died in Chauvin's custody due to a sudden cardiac event caused by an underlying heart disease. Fowler cited multiple possible contributing factors to his death, such as drugs in his system and a potential exposure to carbon monoxide from vehicle exhaust.
Fowler argued that the manner of Floyd's death should be thus classified as "undetermined," despite testimony from numerous experts—including the Hennepin Country medical examiner—who concluded that Floyd was murdered after Chauvin forcibly knelt on his neck for more than nine minutes.
In response to Fowler's testimony, the former chief medical examiner of Washington, D.C., Dr. Roger Mitchell Jr., wrote an open letter calling for investigations into Fowler's medical license, along with a review of all past cases handled by Fowler during his career in Maryland, NPR reported.
"Dr. Fowler's stated opinion that George Floyd's death during active police restraint should be certified with an 'undetermined' manner is outside the standard practice and conventions for investigating and certification of in-custody deaths. This stated opinion raises significant concerns for his previous practice and management," the letter said.
The letter added that Fowler's testimony was "baseless, revealed obvious bias, and raised malpractice concerns," and stated: "Our disagreement with Dr. Fowler is not a matter of opinion. Our disagreement with Dr. Fowler is a matter of ethics."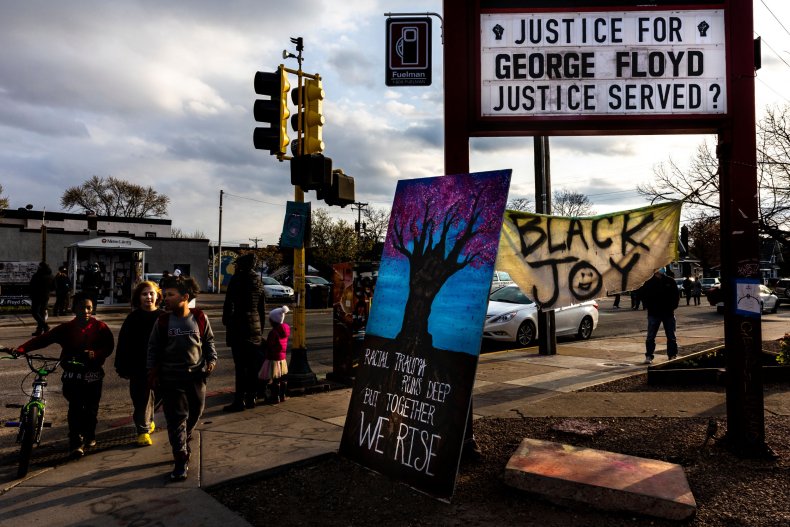 The letter was sent to Frosh's office and signed by over 450 doctors from around the country, prompting the attorney general to announce an independent review of Fowler's work less than 24 hours later.
"We agree that it is appropriate for independent experts to review reports issued by the Office of the Chief Medical Examiner (OCME) regarding deaths in custody," Raquel Coombs, a spokeswoman for Frosh, said in statement to the Associated Press.
Fowler has since been scrutinized for ruling the deaths of several Black victims at the hands of Maryland police to be from "natural causes," including those of Anton Black and Tyrone West.
Black, a 19-year-old who died in police custody in Greensboro in 2018, was seen on video being held down by police for more than six minutes before his death. Much like in the case of Floyd, Fowler's office ruled that the teen died because of a sudden cardiac event while struggling with police, and not because of the pressure police placed on him, the AP reported.
West died in the custody of Baltimore police following a traffic stop in 2013, and witnesses as well as officers testified that there was a violent struggle during the altercation, the AP reported. But the state medical examiner's office under Fowler ruled that he died from natural causes brought forth by the struggle and the summer heat.
On Friday, Fowler defended his office's work to The Baltimore Sun, and noted that he was not solely responsible for autopsy conclusions.
"There's a large team of forensic pathologists, with layers of supervision, and those medical examiners always did tremendous work," Fowler said Friday, while declining to discuss the Chauvin trial.
Newsweek contacted the Maryland attorney general's office for additional comment, but did not hear back in time for publication.