Casey Affleck Welcomes Jennifer Lopez Into the Family: 'Real Dysfunction'
Casey Affleck had a touching message to his new sister-in-law Jennifer Lopez after the star married his brother Ben for the second time in a fairytale Georgia wedding.
The younger Affleck brother shared a photo of him, his brother and Lopez from the early 2000s when they first started dating before calling off their wedding and said: "Good things are worth waiting for."
Affleck and Lopez's first wedding in Las Vegas in July came after they famously dated from 2002 to 2004 but called off long-term plans because of the intense media scrutiny into their relationship.
Bennifer enjoyed a more traditional, large white wedding surrounded by family and friends on Saturday.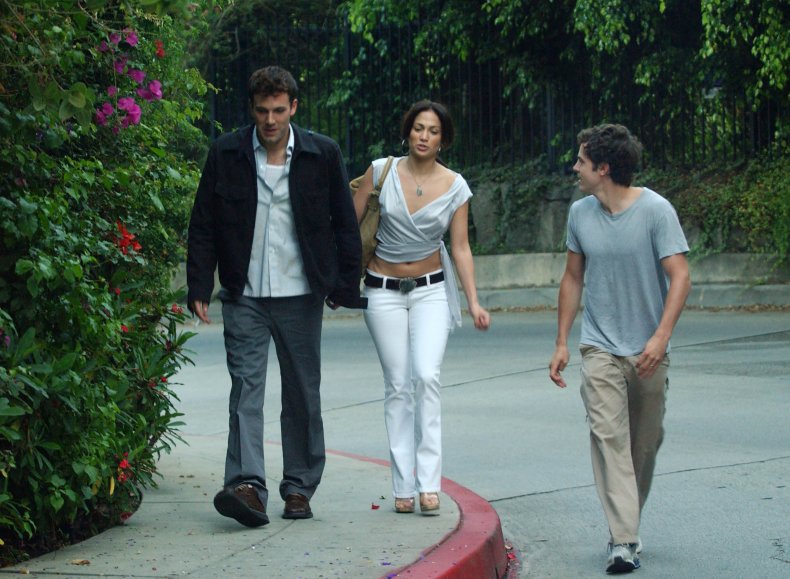 Their second nuptials took place in the grounds of Affleck's Georgia mansion, with aerial photos obtained by MailOnline and Harper's Bazaar showing the couple walking down the aisle.
The spectacular photos show the Hustlers star wearing a 20-foot veil that all five of the couple's children helped carry down the aisle after the ceremony.
Lopez is mother to 14-year-old twins Max and Emme, while Affleck has two daughters, Violet, 16, and Seraphina, 13, and a son, Samuel, 10.
"Here is to twists and turns, new beginnings, and finding new reservoirs of old love," Affleck continued in his post. "Welcome to the family. Get ready for some real dysfunction! Kidding. I am kidding."
He added: "Jen, you are a gem. We love you so much!!!"
The couple invited a host of celebrity guests to their wedding, with People reporting that Affleck's longtime friend and collaborator Matt Damon attended with his wife, Luciana Barroso.
Filmmaker Kevin Smith and wife Jennifer were also in attendance alongside Clerks actor Jason Mewes and wife Jordan Monsanto.
George Clooney and Renée Zellweger were also reportedly on the guest list.
However, Casey Affleck himself appeared to not be in attendance with Page Six approaching the Manchester By the Sea actor on the morning of the wedding.
"I have other things," he said when asked why he was not in Georgia.
Following their first wedding, Lopez announced the news they had wed in her official newsletter, with the heading: "We did it."
"When love is real, the only thing that matters in marriage is one another and the promise we make to love, care, understand, be patient, loving, and good to one another. We had that. And so much more. Best night of our lives," she wrote.
"They were right when they said, 'all you need is love.'"
"We are so grateful to have that in abundance, a new wonderful family of five amazing children and a life that we have never had more reason to look forward to. Love is a great thing, maybe the best of things—and worth waiting for."