Cat's 'Anime' Snore Leaves Internet in Stitches
A cat named Hoseob Kim is melting hearts and stirring up the laughs with his hilarious snore while sleeping.
Hoseob is a TikTok star with over 550,000 followers. He's gone viral countless times, including for his sounds, and the video showcasing his snore is a favorite worldwide with over 19.4 million views since it was shared on March 4.
According to PetPlace.com, cats can actually make more than 100 vocal sounds. Dogs on the other hand can make around 10 sounds.
There are a variety of cat breeds that are known for being quite vocal, including the Siamese as well as the Japanese Bobtail and Oriental, Purina reported.
The TikTok is captioned, "I just woke up because of you. Get rid of the camera from my face!" With over 4.3 million likes and over 40,000 comments, it's safe to say Hoseob Kim has gone viral again.
TikToker @hoseobiiiiiii._.0410 shared the video on March 4. The profile is dedicated to the feline, who is located in Korea, and he was born on April 10, 2020.
In the video, Hoseob Kim, who appeared to be lying on a person's face, made noise while snoring that sounded like a person saying, "Ahhh" with his eyes closed and his mouth slightly open. He seemed to be sleeping soundly while making the noise in the video.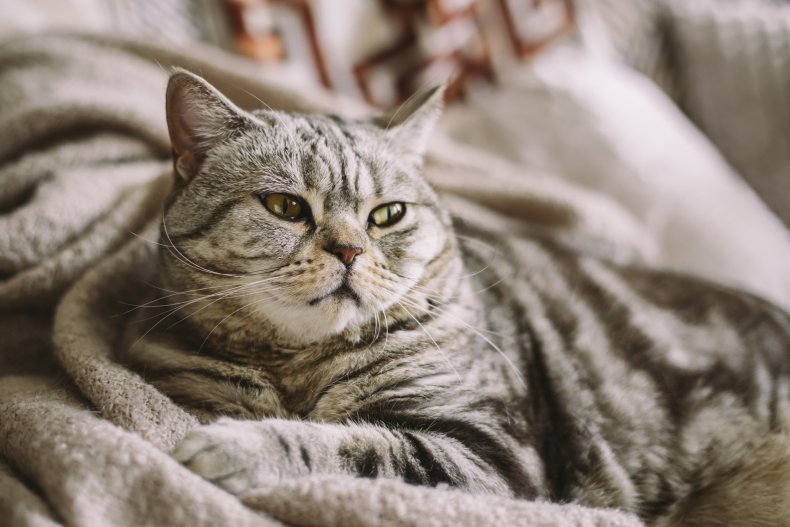 The snoring continued, which didn't sound like a cat at all. "Ahhh," the cat made the sound again before the TikToker laughed, which awoke the feline.
However, Heseob kept making the sound without hesitation. "Ahhh," the kitty continued. However, this time he had his eyes open before closing them again.
The TikTok video has caused a stir online, and the majority of people can't seem to get enough of Hoseob Kim's sound while sleeping.
Some compared the cat's snore to an anime character. "This cat be watching too much anime," a TikToker said.
Another viewer called the feline a "real-life anime cat."
Many people couldn't get enough of the feline's unique sound. "This is the cutest thing I've ever seen in my life," a viewer admitted.
Other comments of appreciation included things like, "So cute, I just can't," and "That is the sweetest darn thing!"
Some were loving the cat's teeth, which were showing when he had his mouth open. "The wittle pink nose and the wittle bottom teeth, I can't," a TikToker expressed.
But some were concerned about the cat. "This poor kitty Lol," a user said. "They have kitty sleep apnea."
Another said the cat is obviously having difficulty breathing. "Instead of having people laugh at it, take him to the vet," the TikToker said.
Newsweek reached out to TikToker @hoseobiiiiiii._.0410 for comment.