Cat Drinks Milk Straight From Cow Udder in Adorable Clip: 'So Darn Cute'
A cat has left the Internet in delight after it was caught on camera drinking milk from a cow udder, garnering a lot of attention and appreciation from viewers.
The TikTok revealing the details, captioned, "#perfect #farmtok #catsoftiktok #barncat," has been viewed 199,700 times and liked 25,400 times since it was shared on April 12. The creator, @keylseyschultz93, according to her profile, is a dairy farmer.
According to Statista, revenue in the milk industry equated to $304.10 billion in 2022. The website also reports the state with the most milk cows is California with more than 1.7 million cows in 2021. It's also the leading milk-producing state in the United States as well.
Milk coming from farms in the country is made of 90 percent water, and milk fat and skim solids make up the rest.
The short seven-second clip began by showing the hind end of a body of a black and white cow shown from the udder and legs down standing in a bed of straw.
The cow's teat was releasing a small stream of milk, which was appreciated greatly by a small grey cat sitting politely near the cow who caught the stream in her mouth delicately.
"When you are thirsty and find a leaky cow," the screen read in text overlay.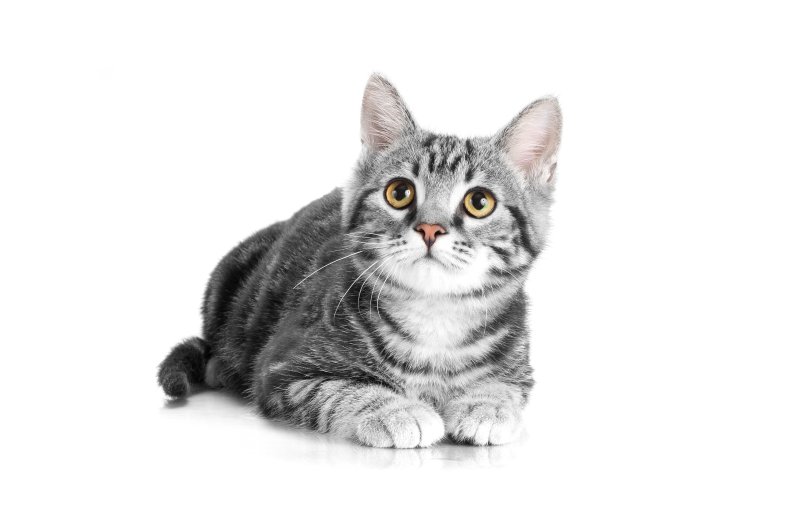 The cat kept on drinking the milk, even slightly closing its eyes during the situation as the camera zoomed in and sound effects played.
"This is perfect, perfect, perfect, perfect," the voiceover said.
Over one hundred comments poured in over the viral clip of the cat drinking the milk from the cow's udder, and people really appreciated the content.
Some found humor in the situation. "Nothing better than fresh milk right out of the tap," a TikToker joked.
"The vegans aren't gonna like this one," another joked, and the creator replied, "shhh dont wake them...all is good here."
One viewer didn't hold back with how the clip made them feel. "This made me so happy," they admitted.
Other comments of approval included things like, "Being in the right place at the right time," "This is so darn cute," and "Precious."
Apparently, the behavior isn't new for some felines. "When I was growing up our barn cats did that all the time," a viewer said.
A TikToker also saw the bright side in the cat's behavior. "At least it's not going to waste," they pointed out about the milk.
Newsweek reached out to @kelseyschultz93 for comment.
This isn't the only viral video involving a cat. A cat's unique "anime" snore is delighting the Internet in a TikTok video. In another clip, a cat's reaction to having its nails clipped has also gone viral in a TikTok. In addition, a cat was trained by its owner to open the door in a clip gaining attention online.