Cat's Hilariously Sad Expressions at Being 'Excluded From Dinner' Go Viral
A cat has taken the internet by storm with his hilariously sad expressions over being "excluded from dinner."
Bertie constantly puts on his best pout while begging for food, sorrowfully staring up at the humans enjoying their meals.
Bertie's owner, K. Cooper, has been sharing the snaps of her beloved pet online, with the moggy even boasting his own Instagram account, @Bertie.Puss.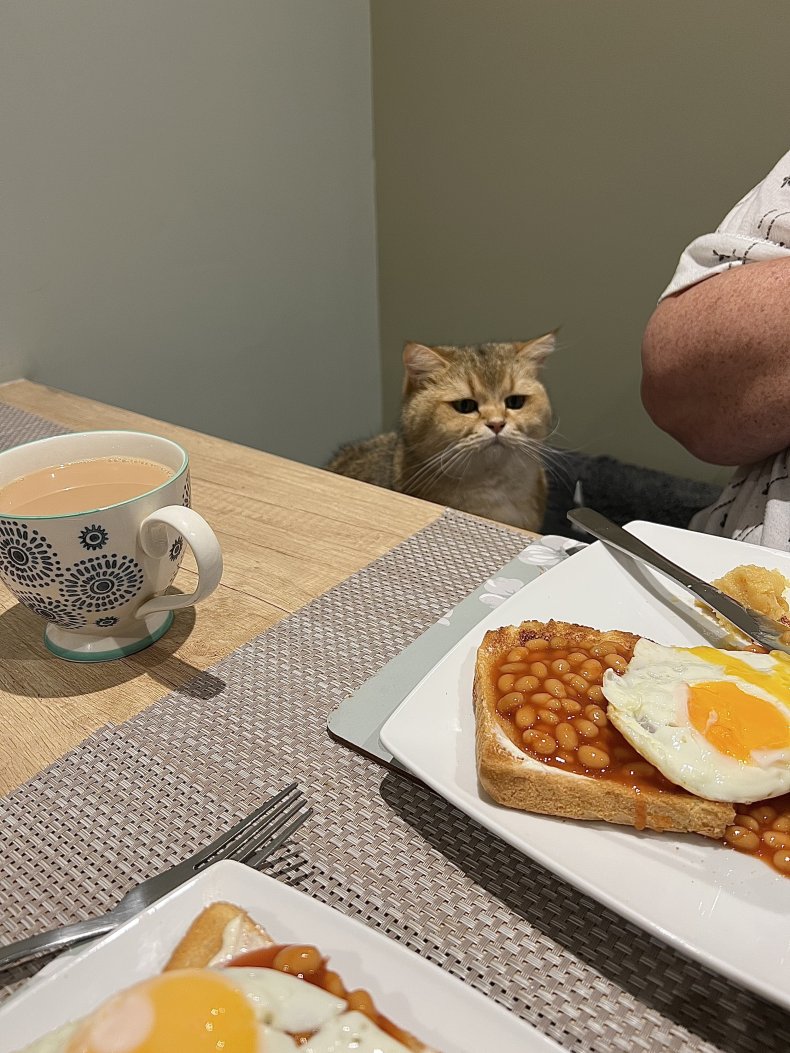 Cooper, a writer from England, explained Bertie has been staying with her parents as she moves house, so they began sending photos of him while the pair were apart.
"My parents keep sending me photographs of my cat looking upset that he is excluded from dinner," Cooper captioned a snap, which amassed more than 40,000 likes since being shared to Twitter last week.
Speaking to Newsweek, Cooper explained she's had the golden British shorthair for two-and-a-half years.
She said: "He's currently staying with my parents while I move home, but I miss him terribly. So they have been sending me lots of updates and my dad started sending me the daily photographs of him looking at the dinner table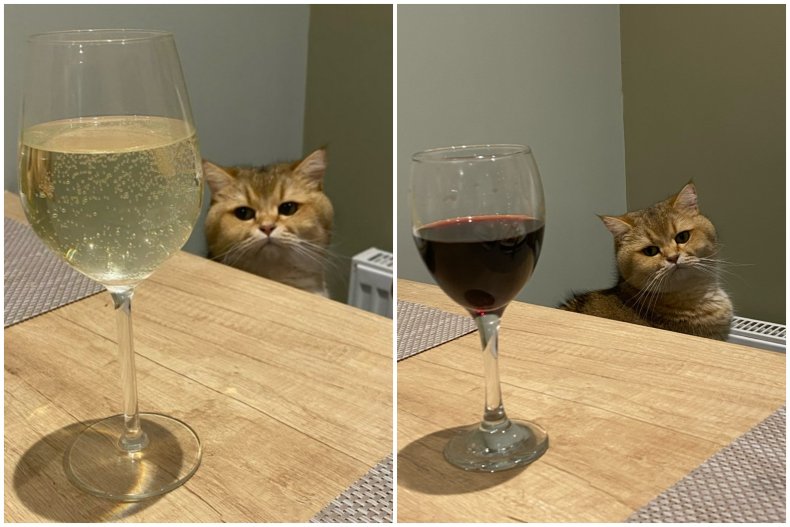 "I usually don't let him near me when I eat so they're getting him in bad habits! He has IBS so isn't allowed any human foods or treats."
She added: "But he just has a very expressive face, bless him."
Cooper explained Bertie has been staying with her parents since November, and she plans to be reunited with him full-time in March.
"I live alone so miss him a lot! Hence them always sending me lots of updates while separated," she added.
After his photos went viral online, numerous people commented on Bertie's expression, as Chris Mycroft joked: "This is the face of everyone still doing Dry January."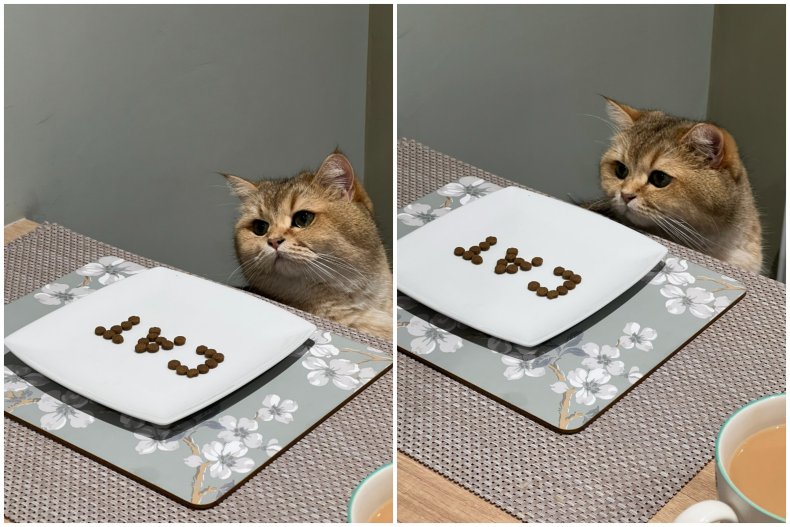 Caroline admitted: "That cat looking at the wine is my weeknight energy."
Sweet Pea exclaimed: "The expression on his face!"
DazrafXIV d'Encino joked: "How can you not share?! Where is your heart!?"
Muriu Njuguna admitted: "If I was the cat, I would be upset too."
While Zac Skalko compared Bertie's look to one seen: "During the last meeting of the day."
And Cooper shared another few snaps, showing Bertie sat in front of a plate which spelled "cat" in treats, adding: "I told my Dad that more than 1,000 people had liked his photos of Bertie looking sad, so he made him up a special plate tonight."