Internet Challenged to Find Feline Hiding in Viral Photo: 'No Cat Here'
Move over Wordle, a new game is taking the internet by storm and it involves finding cats perfectly camouflaged in viral photos.
The masters of deception, our furry friends expertly blend into a variety of backgrounds, especially fluffy rugs.
Social media accounts are now dedicated to sharing brainteaser-esque images, as people are challenged to find the moggies hiding in photos.
One snap, taken by David Ahern, aka @DavidAhern86, left people scratching their heads after it was posted to Twitter account @Thereisnocat_, on Saturday.
It racked up more than 16,000 likes, as numerous people shared their opinion on the elusive feline, named Poppy, lurking in the photo.
The snap shows a fairly innocent hallway, and despite there being a cat bed at the far end, Poppy isn't in it.
"She has never, ever used that bed not even for a second," Ahern added in the comments.
After furiously searching, Jeff Grigg wrote: "No cat here. Can verify there's no cat here. In no crazy parallel universe would there ever be a cat here. On my bed? Of course.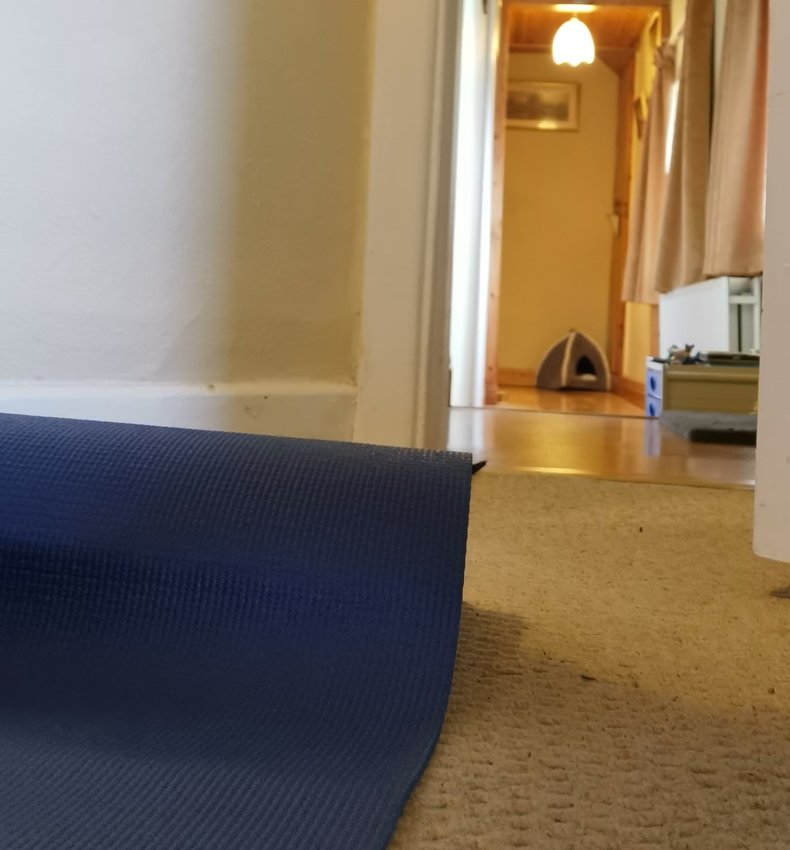 "On my laundry? Of course. Just about anywhere and everywhere else? Of course."
Widerstand 22 wrote: "Erm... I see three kitties...?"
Agreeing, Manos Nikolaidis commented: "I've reached the point where I "see" multiple cats in these photos."
"It looks like there's a second light-colored cat against the wall way back there and I can't figure out what the hell I'm looking at," Owly admitted.
Ahern, from Tipperary, Ireland, told Newsweek he took the snap that morning, after finding his cat's location "hilarious."
He confirmed the fluffy tuft on the right of the mat is in fact Poppy's ear.
Ahern said: "Her name is poppy. It was taken Saturday morning, she's always fighting for use of the yoga mat.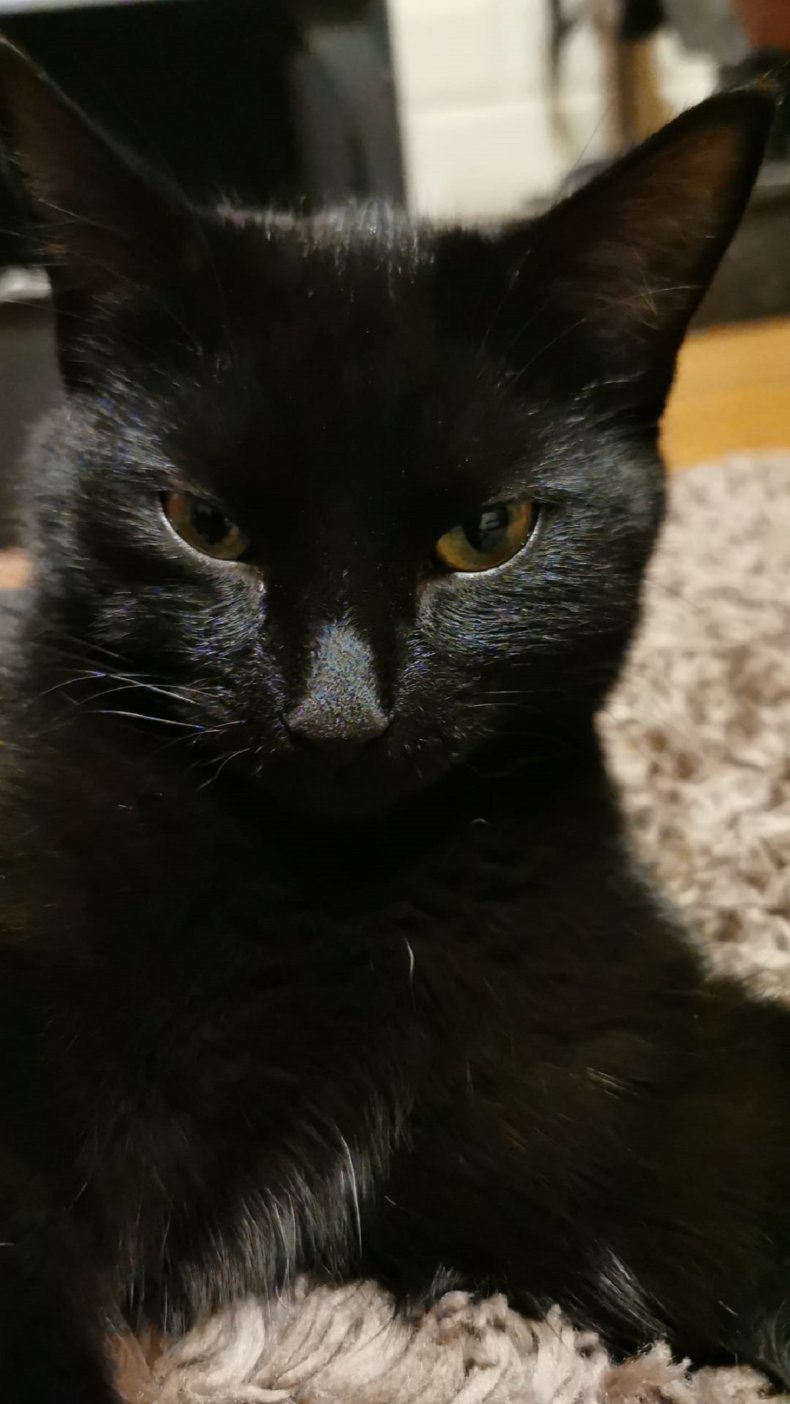 "She's one year old in April, we've had her since she was three months old. Yes I thought it was a hilarious photo and snapped it. She is our only cat."
Commenting on people's reactions to Poppy, and their guesses as to her location, he added: "I think I should probably clean up my hallway.
"It was a lot of fun and I'm thrilled that poppy has brought as much joy to people's life's as she has to ours."
After finding Poppy, Lorna Fortune joked: "Typical cat—she's not in the fancy, specially designed cat bed."
And eagle-eyed @SnuggleDash wrote: "Is that the tiniest smidgen of ear???"
While @ogpessimistic nearly got it right, saying: "Tip of the tail."