Catalonia To Push For Independence Despite Spanish Refusal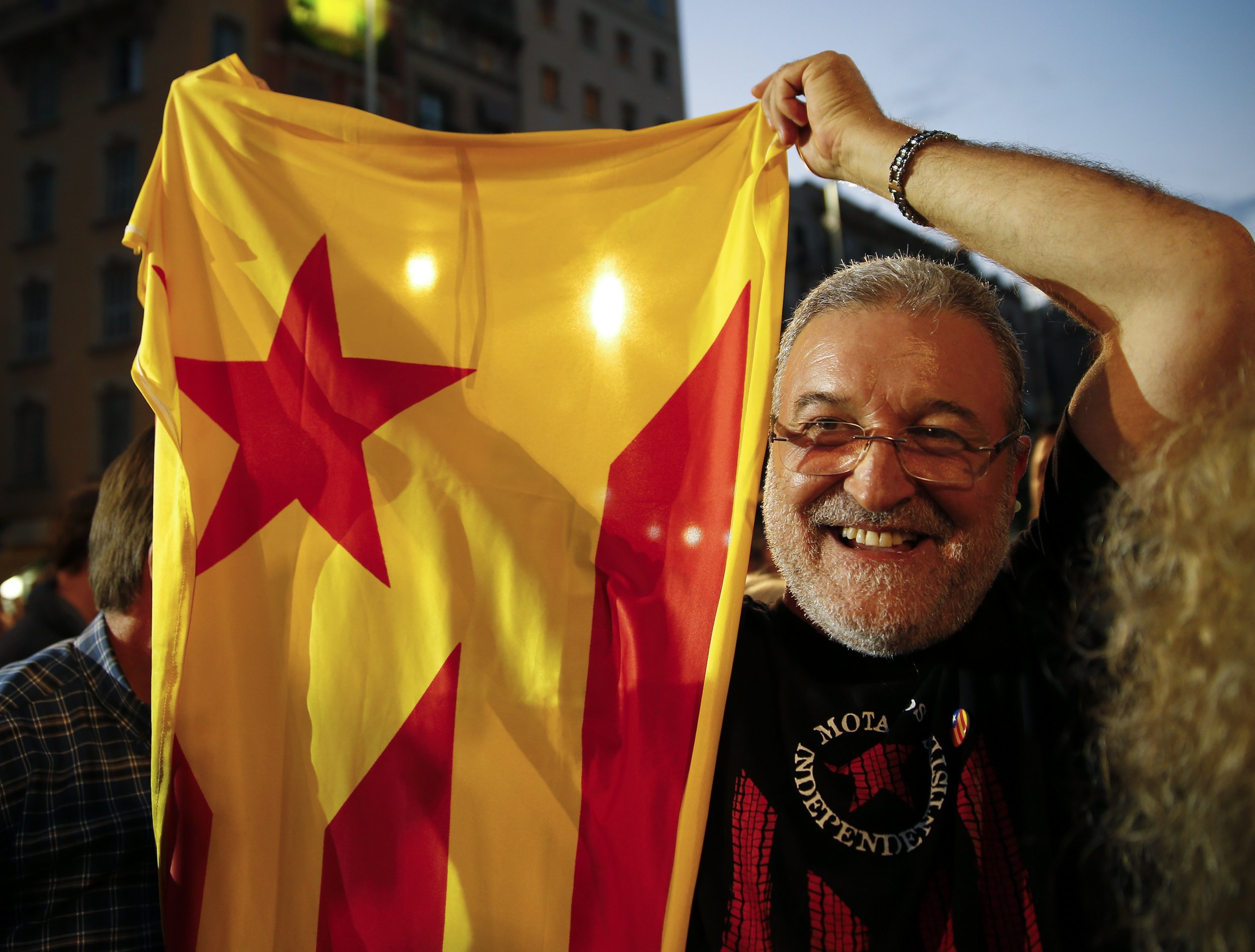 Catalonia's parliament is set to defy Spain and advance to the next stage of its plan for independence, with its government continuing to insist that it will press ahead without approval.
The parliament is set to debate the outcome of a nine-month-long working group on sovereignty this week, despite Spain's constitutional court ruling last year that the decision to begin the process was unconstitutional.
Raül Romeva, the region's minister of foreign affairs, told The Guardian: "The [Spanish state] has left us feeling that we just don't have an alternative.
"We have always said that we would have preferred a Scottish-type scenario, where we could negotiate with the state and hold a coordinated and democratic referendum. We keep talking to Madrid, but all we get back from them is an echo."
Under Catalonia's roadmap to independence, the party aims to have all the basic state structures in place to allow it to secede from Spain in less than 18 months, pending a referendum vote.
In 2014, an independence referendum resulted in a majority in favor of secession, albeit on a low turnout. Elections to the regional parliament in September 2015 resulted in a majority for pro-independence parties. The Spanish government does not recognize either as a legitimate mandate for independence.
Catalonia has continually maintained that, while it would prefer to work with Spain on the process, it does not need Spanish approval for secession.
"There's no alternative to Catalan independence," the region's president, Carles Puigdemont, told Newsweek during a visit to London earlier this year.
But Scotland set a precedent when it held its own referendum in 2014 that had the backing of the British government, which could be hard for the region to over-ride.