'Cats' Broadway Revival Finds Its Grizabella in Leona Lewis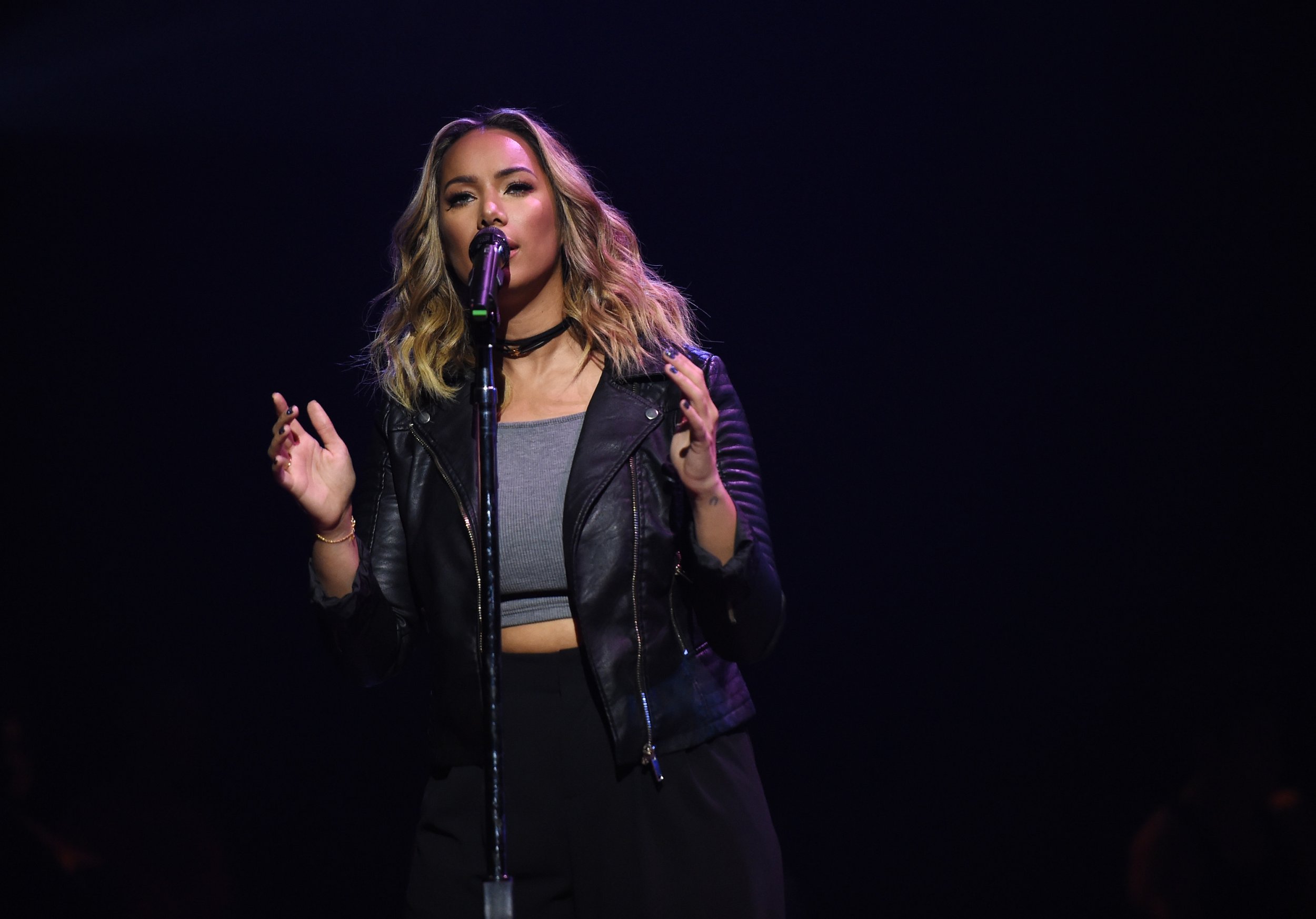 Former Pussycat Dolls star Nicole Scherzinger may have turned down the opportunity to reprise her role as Grizabella in a new Broadway production of Cats, but Andrew Lloyd Webber has found one hell of a replacement: Leona Lewis.
The British singer with the spine-tingling vocal range said she was "thrilled" to take on the lead role in the revival, which begins previews at the Neil Simon Theatre in July.
Lewis tweeted:
Lloyd Webber added:
The role marks Lewis' first major stage production since finding fame on U.K. reality show The X Factor in 2006.
After being discovered by Simon Cowell, she went on to achieve international stardom with her hit song "Bleeding Love," which topped both the U.K. singles chart in 2007 and the U.S. Billboard Hot 100 in 2008.
Lewis' debut album, Spirit, charted at number one on the Billboard 200 chart, making her the first British solo artist to achieve the feat with their debut album. It also marked the first record by a British female artist to top the chart in over 20 years.
Earlier in May, Lloyd Webber hit out at Scherzinger, who played Grizabella in a 2014 London revival, for backing out of the Broadway version. He claimed she had pulled out in order to return to The X Factor as a judge instead.
"A week before we were due to go into rehearsal for Cats on Broadway, which luckily I'm not producing, she calls me and says she's decided she wants to do X Factor , having agreed everything," he said.
"I mean, she's crazy. But the American producers just took a view, 'Well, fine, we'll get somebody else,' because she's actually not very well known in America, amazingly. She's much better known here [in the U.K.]."
Lloyd Webber added: "I'm furious because I really believe she's the most fantastically talented girl and I went out on a limb to get her for the London Palladium here, and it makes me look like an absolute twot with them all. But never mind, there'll be another girl on Broadway and Nicole will not get her Tony award."
A movie adaptation of Cats is also in the works with Les Miserables filmmaker Tom Hooper directing.