Video: Trump Administration Performing Illegal Immigration Raid, Advocates Say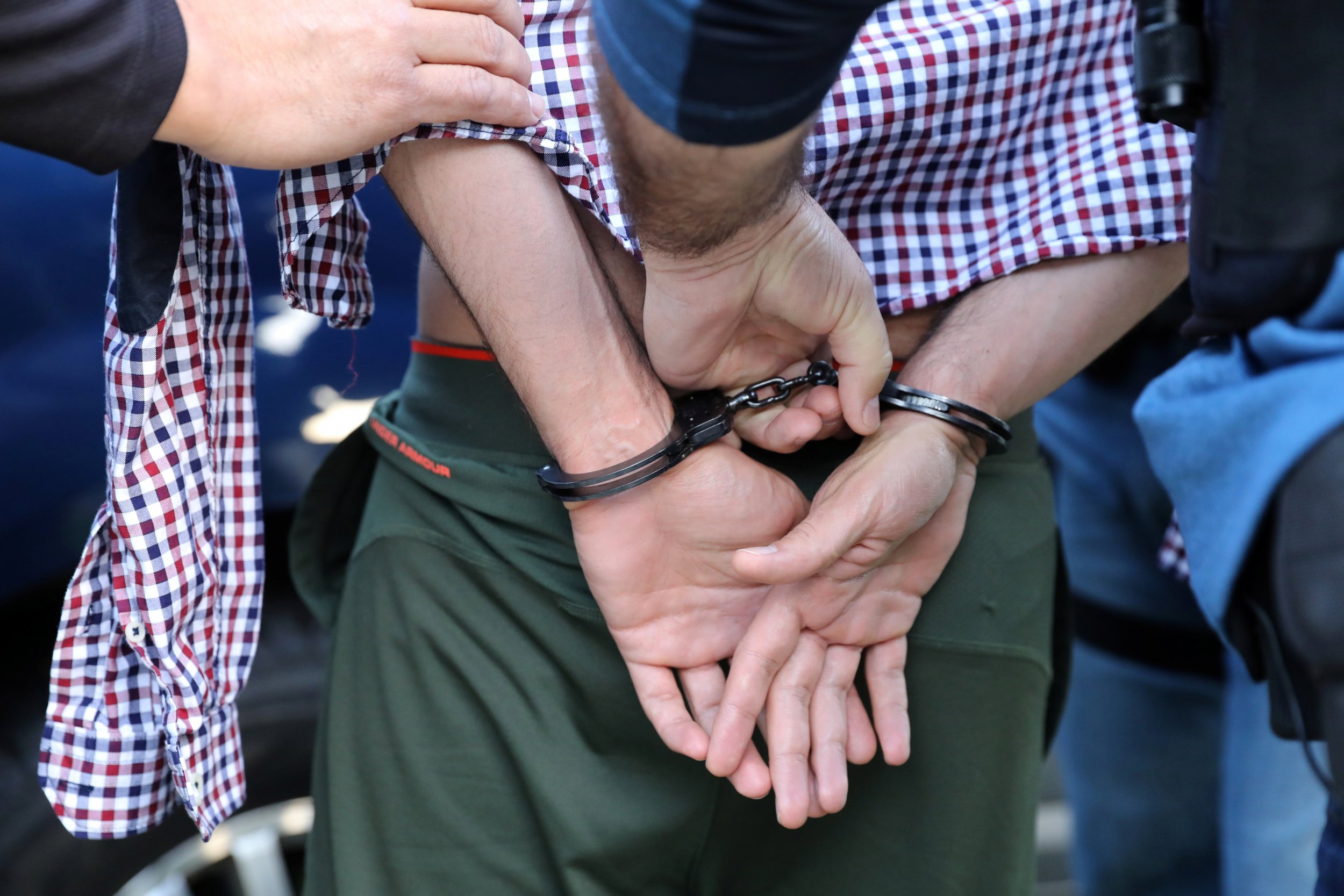 Updated | Immigration and Customs Enforcement agents raided a Los Angeles auto repair shop with guns drawn before handcuffing everyone on site—a September raid captured on video that critics say is an unlawful and disturbing part of President Donald Trump's anti-immigration agenda.
The American Civil Liberties Union released a video of the September 25 raid on Thursday as part of a suit against the federal government to drop deportation proceedings against shop worker Juan Hernandez, a Los Angeles resident, who was arrested without a warrant or probable cause and never even asked about his immigration status, the suit claims.
Hernandez, two other mechanics and the shop owner, who was the believed target of the raid, were arrested. The shop owner was deported.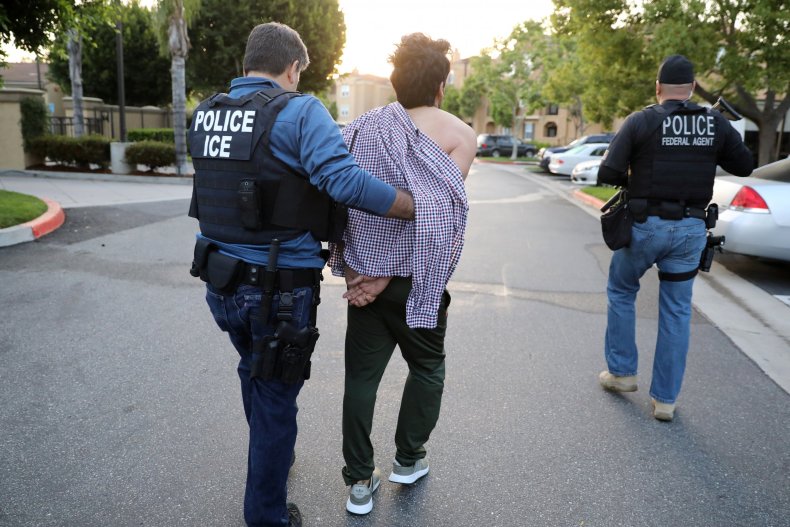 Immigration and Customs Enforcement agents do not need a warrant to enter public places, but they could need one to arrest someone they believe is undocumented and a flight risk,Eva Bitran, a staff attorney at the American Civil Liberties Union Foundation of Southern California, told Newsweek.
"Although you wouldn't know it from the video, the law is clear: ICE is bound to respect its own regulations and the Constitution in the course of its operations," Bitran said. "ICE's arrest-first-ask-questions-later approach to enforcement is not only unlawful. It has real, painful consequences for communities and families like Mr. Hernandez's.
"This is a preview of what is coming down the pike," Bitran added.
Border apprehensions have plummeted under Trump, but deportations are on the rise, data show. Immigration and Customs Enforcement arrested 143,470 people during the fiscal year that ended September 30, a 25 percent increase from the previous fiscal year. A large chunk of that increase comes from the rise in "interior removals," or deportations of people, which jumped from 65,000 to nearly 82,000 this year.
The ACLU believes the sharp rise in deportation arrests—including those captured in the raid video from September—is evidence that a majority of collateral arrests could be illegal and racially motivated, Bitran said.
"We think that there is certainly racial profiling and language profiling going on in these instances," Bitran said. "And in particular, when they arrested Mr. Hernandez and his co-workers, they didn't know anything about them other than the fact that they were mechanics and looked Latino."
Immigration and Customs Enforcement declined to comment on the case.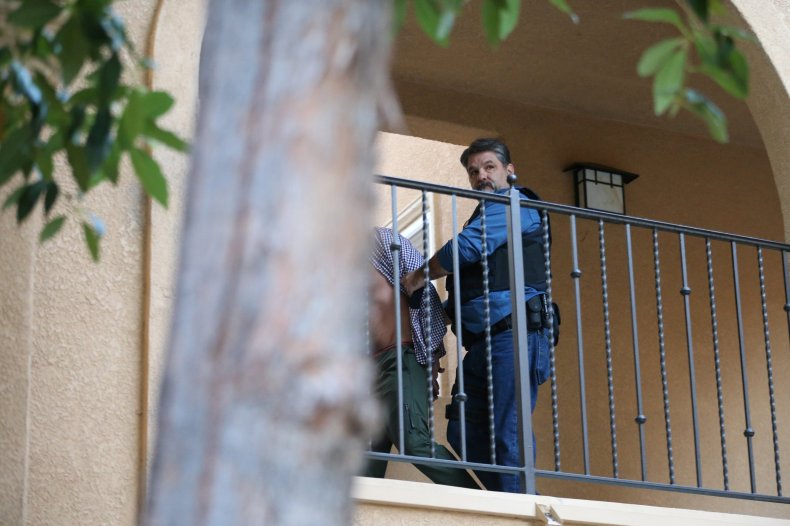 Bitran and other immigration advocates have questioned Trump's tactics since taking office in January. In less than a year, Trump has increased roundups of undocumented immigrants regardless of age, criminal history or protected status; expanded detention space; stepped up workplace raids; ended the Deferred Action for Childhood Arrivals program that protected the children of undocumented immigrants from being deported; and arrested people in "sensitive locations," such as court houses, churches, hospitals and schools—areas once deemed off-limits for federal immigration agents.
The Immigrant Defense Project has documented a nearly 900 percent increase in reports of ICE arrests and attempted arrests at New York courthouses alone under Trump. "The trend reflects a dangerous new era in enforcement and immigrant rights violations," the immigrant advocacy group said.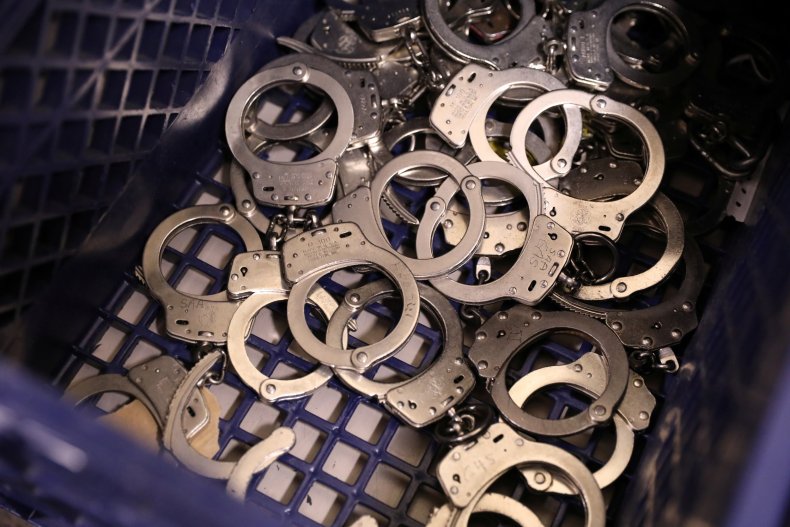 Brooklyn District Attorney Eric Gonzalez and New York State Attorney General Eric Schneiderman in August called for an end to the raids.
"Targeting immigrants at our courthouses undermines our criminal justice system and threatens public safety," Schneiderman said in a statement. "If the Trump Administration continues to arrest people in the heart of our justice system, immigrants will be less likely to serve as witnesses or report crimes—and that leaves us all at risk."
Immigration and Customs Enforcement does arrest targets at courthouses, only after investigating officers have exhausted other options, an agency spokesperson told Newsweek in an email.
Immigrant advocates say the Trump administration is not just over-aggressive, but cruel. Earlier this year, 10-year-old Rosa Maria Hernandez, who suffers from cerebral palsy, was detained at a hospital following gallbladder surgery. Hernandez and a relative were initially stopped en route to Driscoll Children's Hospital in Corpus Christi from her home in Laredo, Texas, and immigration authorities waited at her bedside until they could pull her out of the hospital and detain her.
Amid a national outrage over the enforcement effort, Customs and Border Protection said in a statement that it "is committed to enforcing the immigration laws of this nation."
This story was updated to include Immigration and Customs Enforcement comment.