CBS News Host Confronts China's Ambassador Over Refusal to Condemn Russia
On Sunday, CBS News' Face the Nation host Margaret Brennan confronted Chinese Ambassador to the U.S. Qin Gang for his refusal to condemn Russia's invasion of Ukraine.
Gang said during the interview that China has "good, friendly, neighborly relations with Russia." However, Brennan interrupted the ambassador before he could continue and said: "But you would recognize that it's not good, friendly, neighborly relations to put 150,000 troops on the border of a neighboring country and then to send those troops into that country. In those circumstances, why can't you condemn this as an invasion?"
The ambassador's response? "Don't be naïve."
However, the host once again replied back before he had a chance to finish by saying that "it sounds naïve to say that it is not an invasion."
"Condemnation doesn't solve the problem. I will be surprised if Russia will back down by condemnation," Gang said.
The ambassador was then asked if Russia would back down if China's President Xi Jinping urged Russian President Vladimir Putin to end the invasion.
"We have done so and we will continue to promote and urge immediate [cease] fire," he responded. Still, Brennan asked him again if he condemns the ongoing conflict in Ukraine.
"On the second day of Russia's 'military operation' President Xi Jinping did talk to president Putin asking [him] to think about resuming peace talks with Ukraine and president Putin listened to it, and we have seen four rounds of peace talks," Gang responded.
"China's trusted relations with Russia is not a liability, actually it's an asset in the international efforts to solve the crisis in a peaceful way and China is part of the solution, not part of the problem," he added, by also saying that the situation needs "courage" and "good diplomacy."
"Zelensky is in a bunker while Putin is at a political pro-war rally right now," Brennan said. "You can't have diplomacy when it is the only country [Ukraine] willing to negotiate."
Gang then pointed out that China has good relations with both countries and that it has a "unique" role as it "keeps close communications with the United States and with Europe."
"China and Russia have trust relations. It was built over many years. It was built on many issues," he added. "We have a lot of common interests. This trust relation with Russia gave us a unique position in international efforts for peace talks."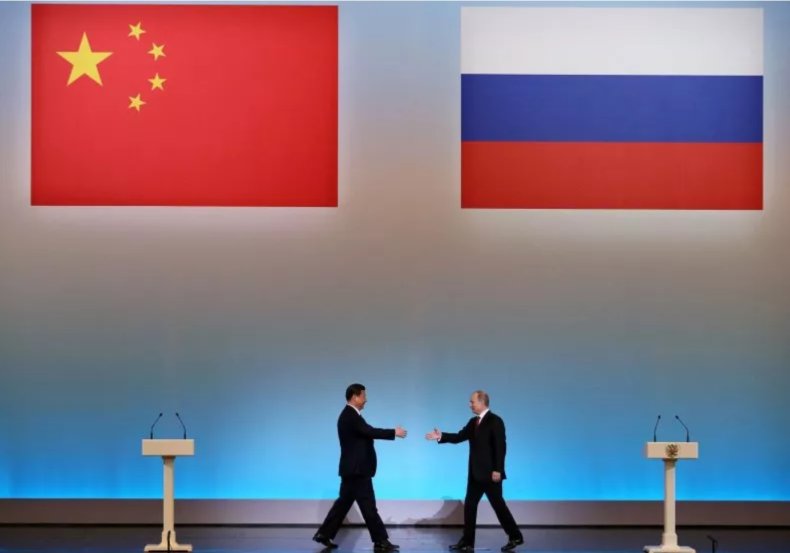 Chinese officials have refused to condemn Russia as they refrained from using the words "war" and "invasion" to describe the conflict in Ukraine, which began late February.
However, China is currently trying to enhance its position after realizing that its international image has been impacted for refusing to condemn the conflict. Xi has been supporting peace talks during his calls with foreign officials while other officials in the country begin to empathize with Ukraine.
China also dismissed claims of offering military support to Russia, and blamed the U.S. for "spreading disinformation" with those allegations. The claims were first reported by the Financial Times and The Washington Post, among other news outlets.