Why Dwayne Johnson, Mila Kunis and Jake Gyllenhaal Are Talking About Bathing
No one thought they would be interested in the bathing habits of celebrities until Mark Wahlberg announced his crazy life schedule on Instagram. And, in a recent podcast, Mila Kunis and Ashton Kutcher shared their views on the subject, starting a trend in which other celebrities shared their opinions.
Jake Gyllenhaal also chimed in, revealing his bathing habits in an interview. The discussion recently got even more substantial when Dwayne "The Rock" Johnson weighed in.
So far, there are various views on how often to bathe yourself and your children, and this began with Dax Shepard.
Why Celebrities Are Talking About Bathing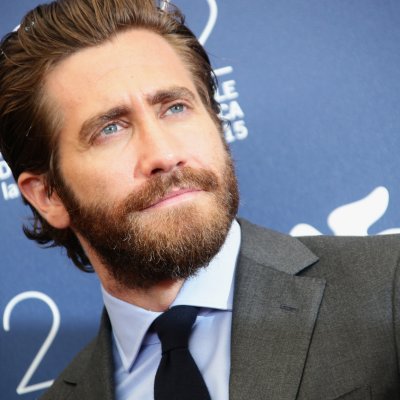 The conversation started with Dax Shepard and his podcast co-host Monica Padman about how regularly they should wash on the July 19 episode of Armchair Expert.
In an interview with Ashton Kutcher and Mila Kunis, Shepard turned to the couple to help settle an argument between himself and Padman on this subject.
According to Shepard, adults should not wash their bodies every day with soap, as his belief is this strips natural oils from the skin.
He said certain areas are fine to wash regularly, such as "soles and holes," while the rest of the skin should be left alone.
Padman disagreed with this, but it became clear fairly quickly she was alone in the room.
Kunis began by saying: "I don't wash my body with soap every day."
She said she did adhere to the "soles and holes" rule, as did Kutcher, who then said he washes "nothing else ever."
Kunis then said: "I didn't have hot water growing up as a child so I didn't shower very much. But when I had children I also didn't wash them every day. I wasn't the parent who bathed my newborns ever."
Shepard said they did wash their newborns but only "as part of the nighttime routine," and since he has not washed them regularly in the same way.
Kutcher chimed in: "If you can see the dirt on them, clean them. Otherwise, there's no point.
"I will say when I do work out I have a tendency to throw some water on my face to wash the salt off, when I work out."
Here there was a divergence in the patterns, as both Padman and Kunis admitted to washing their face with cleansers, with the latter saying this is due to having oily skin.
Shepard suggested her oily skin could have been caused by excessive washing, and urged Padman to do a 30-day experiment of not washing her skin.
A few days later, Shepard and his wife Kristen Bell appeared on The View, where the panel was discussing Kutcher and Kunis' view on washing their children.
Bell agreed with Kunis, saying: "I'm a big fan of waiting for the stink. Once you catch a whiff, that's biology's way of letting you know you need to clean it up."
"There's a red flag. Because honestly, it's just bacteria. And once you get the bacteria, you gotta be like, 'Get in the tub or the shower.'"
Mentioning Kutcher and Kunis' method of bathing their children, Bell said: "I don't hate what they're doing. I wait for the stink."
This set a whole discussion in motion, with Jake Gyllenhaal discussing the issue in an interview with Vanity Fair, off the back of a cologne campaign with Prada.
Asked about his own bathing rituals, it turns out he holds similar views to the others, though not specifically in relation to children.
He said: "More and more I find bathing to be less necessary, at times. I do believe, because Elvis Costello is wonderful, that good manners and bad breath get you nowhere. So I do that.
"But I do also think that there's a whole world of not bathing that is also really helpful for skin maintenance, and we naturally clean ourselves."
He also shared his amazement at loofahs being "from nature."
This interview appeared to be one of the catalysts that helped launch discussions on Twitter.
One suggestion came from Dwayne Johnson who "can't possibly be one of the stinky ones," and he agreed.
Responding to this tweet from @SarahInMi, Johnson said: "Nope, I'm the opposite of a 'not washing themselves' celeb.
"Shower (cold) when I roll outta bed to get my day rollin'. Shower (warm) after my workout before work. Shower (hot) after I get home from work. Face wash, body wash, exfoliate and I sing (off key) in the shower"
Evidently Hollywood is home to a variety of opinions on the issue of bathing. And it may be that over time more celebrities will choose to publicly join one of the two camps.