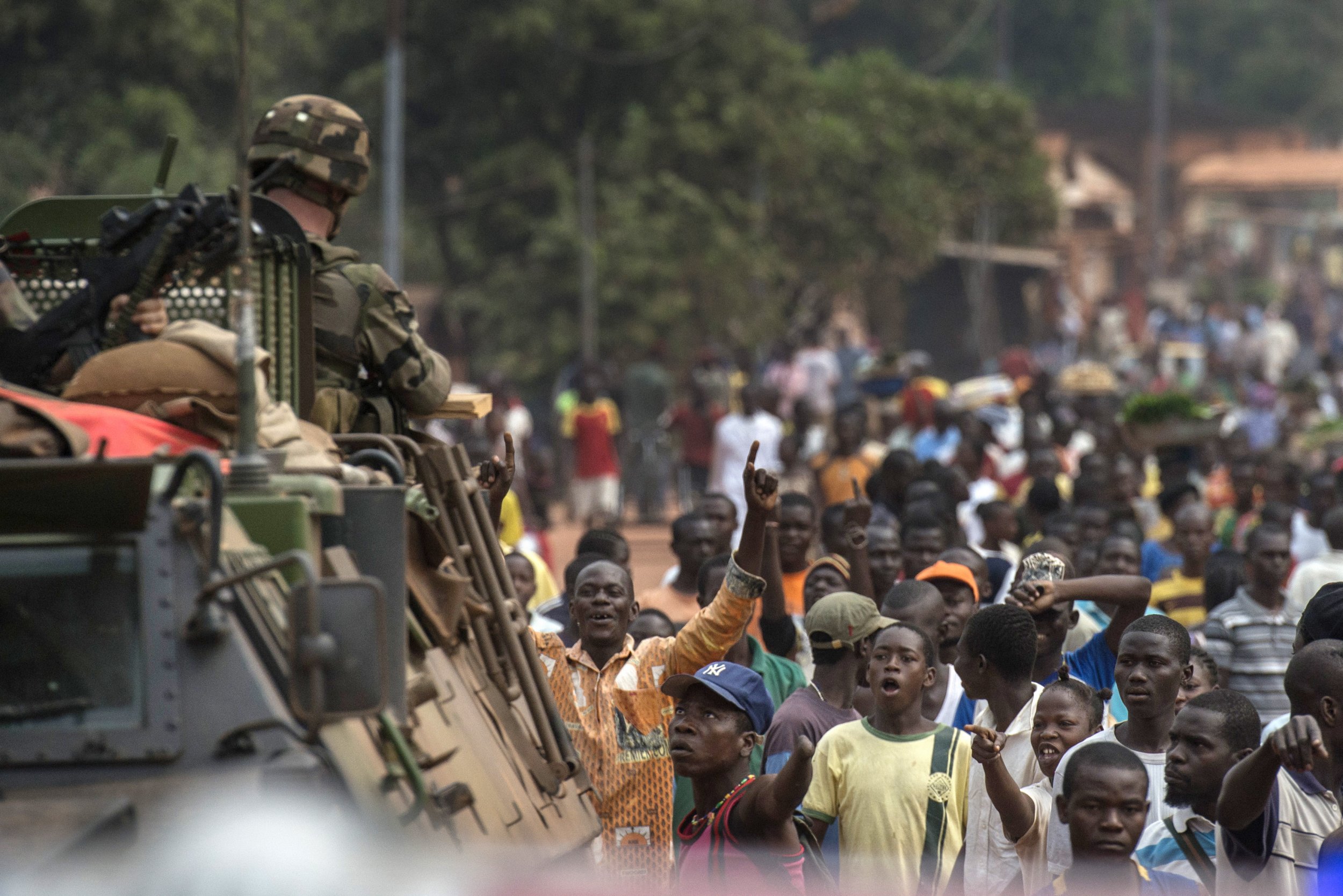 Fighting between two ex-factions of a mainly Muslim rebel coalition in the Central African Republic (CAR) has left 16 people dead and displaced thousands, according to the United Nations peacekeeping mission in the country.
The fighting broke out on Monday in Bria, a town around 375 miles (600 km) north-east of the capital Bangui, between the Popular Front for the Renaissance of Central African Republic (FPRC) and the Union for Central African People (UPC), according to the mission's spokesman Vladimir Monteiro.
Both groups were formerly part of the Séléka, which seized power in the CAR by overthrowing then-president François Bozizé, a Christian. The coup sparked a conflict between the Séléka and the anti-balaka, largely Christian militias that were formed in response to Bozizé's ousting from power.
The country is attempting to recover from years of violence following the election of President Faustin-Archange Touadéra in February. But CAR has struggled to maintain security, which has been left largely to the almost-13,000 peacekeepers stationed in the country as part of the U.N. mission, known as MINUSCA.
France had stationed 2,000 of its troops in CAR since 2013, but reduced its force to 350 in October.
Monteiro did not say how the clashes started, but indicated that they appeared to be motivated by ethnic and religious reasons. The spokesman said that the death toll could rise due to targeted killings of members of the Fulani ethnic group, a mostly Muslim people scattered across West Africa.
The ongoing conflict in CAR has forced almost half a million people to flee the country, while a similar number have been displaced within the impoverished nation. European donors pledged a total of 2.06 billion euros ($2.2 billion) across the next five years at a Brussels conference on November 17 to help rebuild the country.