CEO's Message Telling Employees to 'Manipulate' Glassdoor Reviews Backfires
An email allegedly sent from the CEO of Pluckers Wing Bar, a Texas-based chicken wing chain, directed employees to post positive job reviews on Glassdoor and Indeed. Unfortunately for the restaurant, that strategy backfired.
The message was posted on Reddit's popular "Antiwork" forum by anonymous user u/chickenwingdystopia, who claimed to be an employee of the company. Their photo of the email has amassed over 36,000 votes since it was shared Saturday.
"MY CEO is asking us to manipulate Glassdoor/Indeed reviews," the worker wrote. They posted a screenshot of an email that appeared to come from Dave Paul, co-founder and owner of Pluckers, which has 31 locations across Texas and Louisiana.
"We would like all of you to please create a Glass Door account if you don't have one and fill out a review for your job for Pluckers," said the message addressed to the restaurant's office team. "We are all hoping that you leave a positive review and it helps our scores on Indeed/Glass Door go up and this will make it easier for us to hire great people."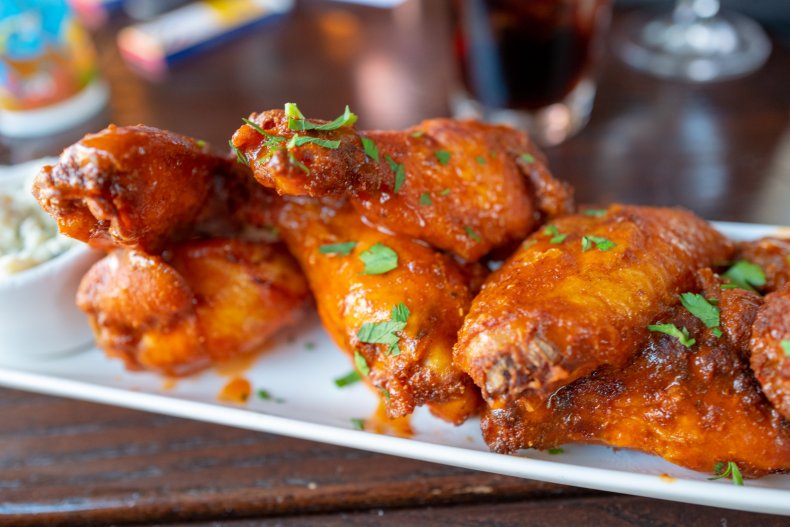 The email even urged workers to unduly influence the company's reviews by leaving more than one review per site. "You can actually leave more than one review if you wanted to using multiple email addresses...which would be even more helpful," it said.
Glassdoor prohibits this practice, which it terms "ballot-box stuffing," as an outlet for potential misinformation. "Ballot-box stuffing can occur if a company uses its employees to leave multiple biased reviews in violation of Glassdoor's limit of one review per employee per company per year," the job review company's website says.
Indeed also allows only "one review or answer to a question per individual, per company."
Pluckers' strategy to improve its ratings appears to have backfired, as a scroll through recent reviews on Glassdoor shows.
"Shady CEO who [asks] for fake Glassdoor reviews," said a 2-star review posted Sunday.
"Lying management instructs staff to write fake reviews," commented a 1-star review shared the same day.
A sarcastic 5-star review from Saturday said, "Our boss would never ask us to place this review so this review is [fully] honest, totally legitimate, and completely unforced."
Pluckers has an overall 3.3-star rating on Glassdoor and a 3.7-star rating on Indeed.
On Reddit, the anonymous employee who allegedly leaked the email said that the company "has had a hard time keeping employees throughout the pandemic, and are willing to try everything except pay them better and offer better benefits."
The labor shortage that has dogged restaurants struggling to recover from the pandemic is expected to continue this year, according to the National Restaurant Association's 2022 State of the Restaurant Industry report from February. Roughly half of surveyed restaurant operators said they expected recruiting and retaining employees to be their top challenge in 2022, the report said.
Newsweek reached out to u/chickenwingdystopia and Pluckers Wing Bar for comment.