As Chanel Refuses to Sell Goods to Russians, Some Cut Up Bags in Protest
Luxury brand Chanel announced it has stopped selling its items to Russian customers if they plan to take them back to Russia, prompting backlash from wealthy Russian women.
Some, like Russian model Victoria Bonya, have posted videos of themselves cutting up their Chanel handbags on social media in protest against the measure.
"Never seen any brand acting so disrespectful towards their clients as [Chanel]," Bonya wrote in her post.
Chanel is one of several companies, including Zara and Puma, that have decided to cut business ties with Russia amid its war with Ukraine. The decision not to sell to Russians came after Chanel closed all of its boutiques in Russia, the Associated Press reported.
In a statement, the company said that this extra measure was to make sure it was complying with European Union and Swiss rules that prohibit "sale, supply, transfer or export, directly or indirectly, of luxury goods to any natural or legal person, entity or body in Russia or for use in Russia."
The statement added that the company has created "a process" by which it will confirm the buyer's residency so it is sure its products are not entering Russia. According to a translated social media post from actress and TV presenter Marina Ermoshkina, this process involves signing a "humiliating" guarantee that the purchaser would never wear the item in Russia.
Ermoshkina was one of the Russian influencers who expressed outrage against the move online, posting a video of her using industrial scissors to cut up her Chanel bag and calling the company's rules "Russophobia."
"If owning Chanel means selling my Motherland, then I don't need Chanel," she wrote in her post, according to a translation by the Daily Star.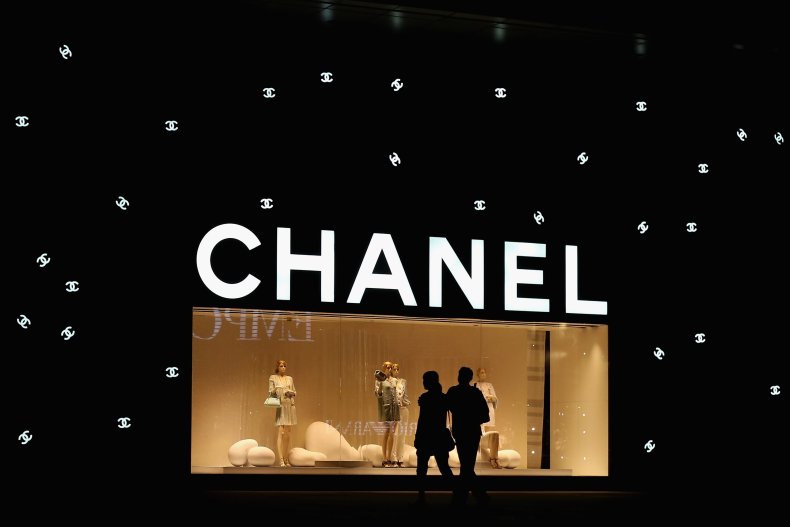 Fashion critic Long Nguyen told the AP that what Chanel is doing is "almost unprecedented," as it is "putting its principles above the buck."
"Russia is one of their biggest luxury markets, and Chanel is certain to suffer financially from this choice," he said to the AP. "But it's also political for the brand—as it wants to appeal to Gen Z clients who are largely opposed to the war."
Many countries have begun to tighten sanctions against Russia amid reports from Ukraine of killings in Bucha. Videos of dead bodies in the street with hands tied behind their back have sparked outrage from the public, with the United States announcing more sanctions on Russian banks, Russian President Vladimir Putin's daughters, members of Russia's Security Council and more.
Chanel did not immediately respond to Newsweek's request for comment.
Update 04/06/22 4:55 p.m. ET: This story was updated to add more information and background.