Charlie Sheen's Daughter Resurfaces Interview About His Drug Addiction
Charlie Sheen's daughter has shared a video clip of herself miming to one of her dad's interviews about drug use during his public meltdown over a decade ago.
Back in 2011, Sheen was fired after eight years from his role as womanizing bachelor Charlie Harper on top-rated sitcom Two and a Half Men. He made headlines for erratic behavior that included public verbal attacks on the CBS show's co-creator Chuck Lorre.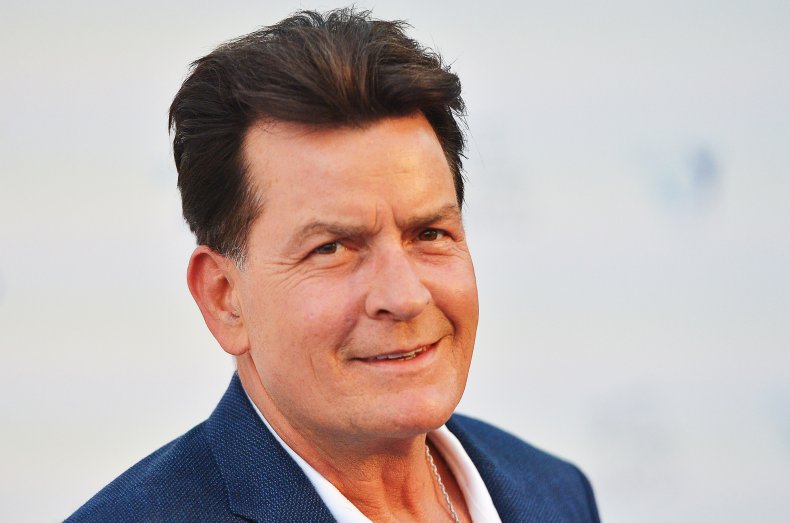 At the time, Sheen, now aged 57, was the highest-paid actor on U.S. television, with a reported annual salary of some $1.8 million.
In the middle of his spiral, the screen star granted a string of interviews, in which he boasted of having "tiger blood" and spoke about his penchant for "winning."
Twelve years later, his daughter, Sam "Sami" Sheen, this week took to TikTok to share footage of herself miming to her dad's appearance on ABC's 20/20. Then-ABC employee Andrea Canning had interviewed Charlie Sheen in his Los Angeles home.
At the start of the video, Canning is heard asking Sheen: "Are there any drugs in this house?"
"If there are, you better find them and give them to me immediately," the screen star said. Sami, 19, mimed as her father throughout the seconds-long clip.
Charlie Sheen went on to state that there were no drugs present, so Canning asked again: "No drugs in the house right now?"
"Not that I know about," Sheen responded. "If I know about them, I'll find them and throw them away. It's no big deal. Ooh, drugs in the house! Argh, we're all gonna die!"
"I had to," Sami Sheen captioned the video. The clip has received more than 70,000 views since it was uploaded.
Elsewhere in the interview, Charlie Sheen spoke about his past drug addiction. He added that his use of narcotics never proved fatal because "dying's for amateurs."
"I was banging seven-gram rocks and finishing them because that's how I roll, because I have one speed, one gear," Sheen said. "I'm different.
"I have a different constitution. I have a different brain. I have a different heart. I got tiger blood, man. Dying's for fools, dying's for amateurs," he added.
When asked if he was still using narcotics, Charlie Sheen responded: "I am on a drug. It's called Charlie Sheen. If you try it once, you will die. Your face will melt off, and your children will weep over your exploded body."
Six years later, in 2017, the Platoon star made an appearance on ABC News' Good Morning America, where he spoke about his headline-making "tiger blood" phase.
"It's fun to kind of watch sometimes, but also, just a little bit cringeable," he added. "It's like, 'Dude, what the hell was that?'
"I was doing way too much testosterone cream, trying to get the old libido up," Sheen said. "It metabolizes into basically a 'roid rage. That whole odyssey, that was basically an accidental 'roid rage. But there's some good quotes that came out of it, right? So bizarre."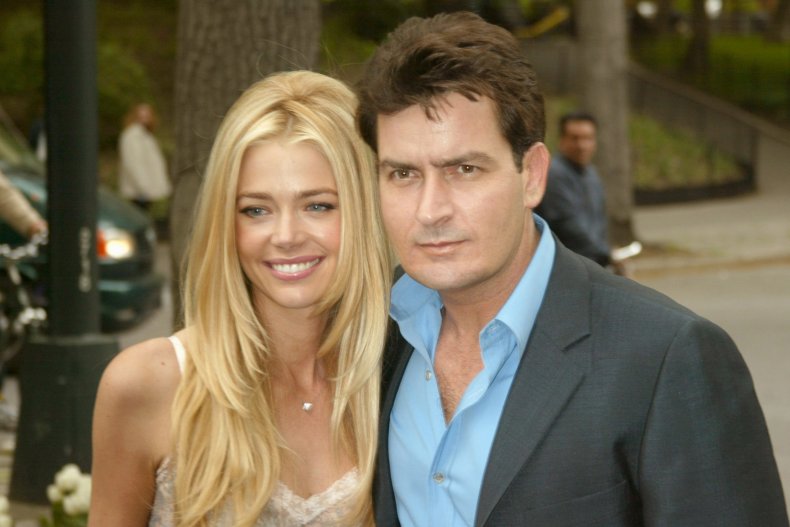 Charlie Sheen—who announced in 2015 that he had been diagnosed as HIV positive four years prior—reflected further on that period of his life in a 2021 interview. He expressed some regrets about how he handled things.
"People have [said to] me, 'Hey, man, that was so cool, that was so fun to watch. That was so cool to be a part of and support and all that energy and, you know, we stuck it to the man,'" Sheen told Yahoo! Entertainment. "My thought behind that is, 'Oh, yeah, great. I'm so glad that I traded early retirement for a f****** hashtag.'
"I think the growth for me post-meltdown or melt forward or melt somewhere—however you want to label it—it has to start with absolute ownership of my role in all of it," Sheen continued. "And it was desperately juvenile.
"I think it was drugs or the residual effects of drugs," he added, "and it was also an ocean of stress and a volcano of disdain."
In June 2022, Charlie Sheen criticized his daughter joining OnlyFans, a platform popular with adult entertainers and those wishing to monetize nude and scantily clad images.
"She is 18 years old now and living with her mother. This did not occur under my roof," he said via his publicist. "I do not condone this, but since I'm unable to prevent it, I urged her to keep it classy, creative and not sacrifice her integrity."
Charlie Sheen's ex-wife, Denise Richards, responded in a statement of her own: "Sami is 18, and this decision wasn't based on whose house she lives in. All I can do as a parent is guide her and trust her judgment, but she makes her own choices."
Richards later shared an impassioned Instagram post, in which she said, in part, that she "can't be judgemental of [Sami's] choices. I did [erotic film] Wild Things & Playboy, quite frankly her father shouldn't be either."
The post inspired an about-turn for Charlie Sheen. He responded in a statement via his publicist that he would be "abundantly" supporting his daughter.
"Denise has illuminated a variety of salient points, that in my haste, I overlooked and dismissed," he told Us Weekly at the time. "Now, more than ever, it's essential that Sami have a united parental front to rely upon, as she embarks on this new adventure. From this moment forward, she'll have it abundantly."
Richards, whose divorce from Charlie Sheen was finalized in 2006, later announced that she had also joined OnlyFans. She and her daughter have posed together for photos that have been shared on the platform.
As well as Sami Sheen, Richards and Charlie Sheen have another daughter, 17-year-old Lola. Charlie Sheen has three additional children from different relationships, while Richards also has an 11-year-old daughter, Eloise.