Denise Richards Joins OnlyFans After Charlie Sheen Slams Daughter's Account
Denise Richards has announced that she has launched her own OnlyFans page, days after getting into a war of words with ex-husband, Charlie Sheen, over their teen daughter joining the subscription platform.
Richards, 51, defended 18-year-old daughter Sam "Sami" Sheen earlier this month, after Charlie Sheen, 56, criticized her decision to join the platform, which is popular with adult entertainers and those wishing to monetize nude and scantily-clad images.
Less than two weeks after the brief spat with her former husband, to whom she was married between 2002 and 2006, Richards has now revealed that she's venturing into the OnlyFans world herself.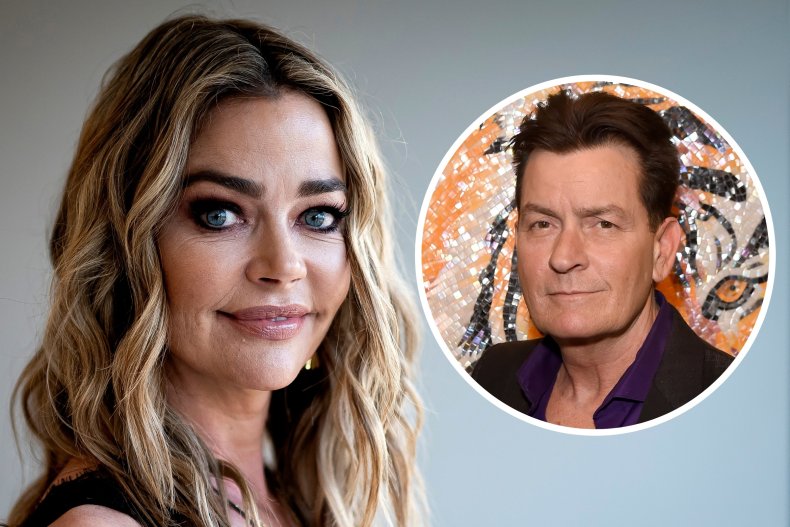 Taking to Instagram on Thursday, the Wild Things star shared video footage of herself wearing a white dress as she walking along a sandy shore.
With Lens' 1999 classic hit "Steal My Sunshine" serving as the soundtrack, the 15-second clip soon cut to slow motion as she waded into the ocean.
Captioning the video, which gave her little away about the kind of content she would be providing on her account, the Illinois native wrote: "Ready...here we go💛
#onlyfans Link in bio💋."
In a follow-up post hours later, Richards shared a close-up photo of herself blowing a bubble gum bubble, alongside which she wrote that she was "[chatting] with all of you on #onlyfans right now. I personally will answer all of your messages."
On her OnlyFans page, Richards wrote on Thursday that she was "trying to figure this site out. It's all new to me. I'm overwhelmed and grateful for all the love and support! I really enjoy connecting with you.
"It may take me a couple of days to really grasp using this platform and answering all my messages but I will get back to each of you! I will also be taking photos to share on the wall for free with some PPVs over the next couple of days.
"It is ONLY ME on here, so, I'd love some suggestions! PS; I'd like to also know what time is best to come on and not miss you... also, going to try and do some live streams when I get it all figured out!"
While Sam Sheen is charging a monthly fee of $19.99 for access to her account, Richards' fee is a slightly more costly $25.
Richards' OnlyFans announcement comes several days after her daughter revealed on social media that she had joined the platform.
At the time, Richards responded to the Instagram post by writing in the comments section: "Sami I will always support you & always have your back. I love you."
"i love you thank you," Sam Sheen wrote back to the former The Real Housewives of Beverly Hills star.
However, the new venture has been met with disapproval from her father, Charlie Sheen, who released a statement through his publicist.
"She is 18 years old now and living with her mother. This did not occur under my roof," read the statement, which was shared with Entertainment Tonight. "I do not condone this but since I'm unable to prevent it, I urged her to keep it classy, creative and not sacrifice her integrity."
Responding to her ex-husband, Richards reiterated her support for her daughter as she released a statement of her own to the outlet.
"Sami is 18, and this decision wasn't based on whose house she lives in," the Wild Things star said. "All I can do as a parent is guide her and trust her judgment, but she makes her own choices."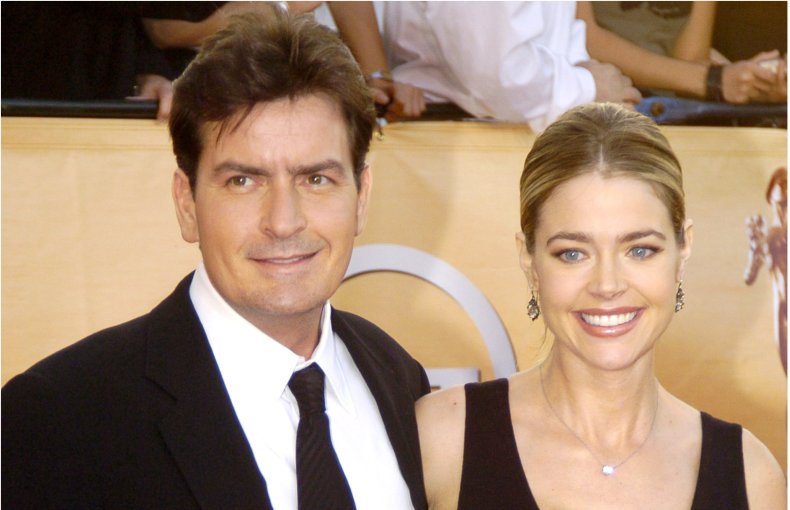 On June 17, Richards shared an impassioned Instagram post defending her offspring from "negative comments" as the screen star said she wished she had Sam Sheen's confidence—while also hinting she would join the platform.
Continuing to write about her daughter, Richards said that she "also can't be judgemental of her choices. I did Wild Things & Playboy, quite frankly her father shouldn't be either.
"And to be able to ignore the negativity at her age? It took me years & I still sometimes struggle. I'm in awe of her ability to be able to shut out the noise. Because it can destroy you.
"I recently learned about @onlyfans in the last few months. The judgement because women & men of the adult film industry are on there. I imagine they're on Instagram & Twitter as well. Is there really a difference posting a picture of ourself [sic] in a bikini on IG? We've all done it.
"Because you get paid on OnlyFans? I'm pretty sure IG & Twitter & Facebook do quite well off of all of us. Is it so bad to control it and monetize it too? I'm sorry, but s*** if I can get paid and at my age? To see me in a bikini?!? God bless you. Perhaps I should open my own account."
Richards' post inspired an about-turn for Charlie Sheen, who responded in a statement via his publicist that he would be "abundantly" supporting his daughter.
"Denise has illuminated a variety of salient points, that in my haste, I overlooked and dismissed," the former Two and a Half Men star told Us Weekly. "Now more than ever, it's essential that Sami have a united parental front to rely upon, as she embarks on this new adventure. From this moment forward, she'll have it abundantly."
As for Richards' own OnlyFans venture, Charlie Sheen appears to be in support of that, too, telling TMZ in a statement: "Go get 'em, Denise. xox C."
As well as Sam Sheen, Richards and Charlie Sheen have another daughter, 17-year-old Lola. Richards also has an 11-year-old daughter, Eloise.