Charlottesville Rally Organizer Blames Police For Violence, Claims White Supremacists Were Victimized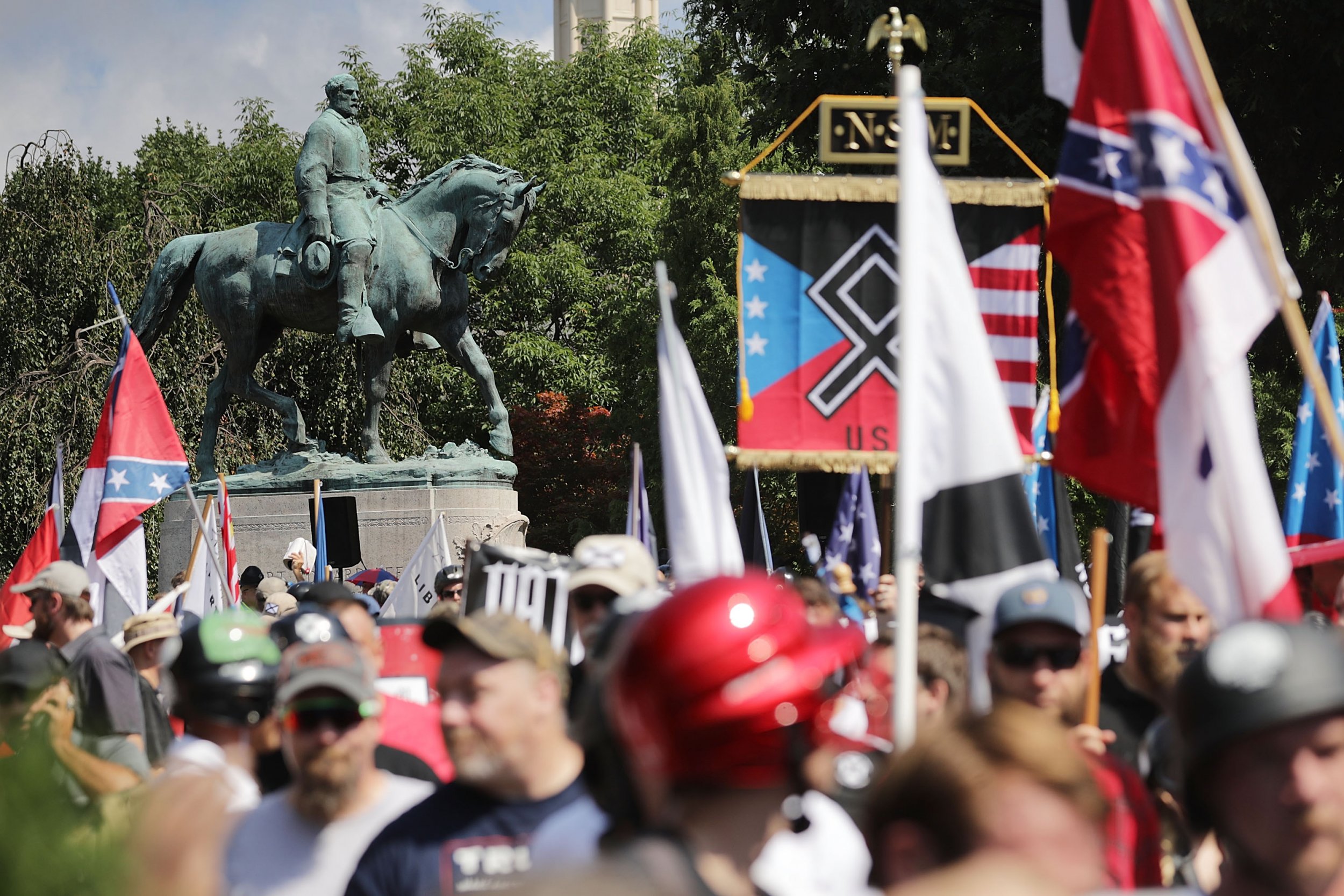 The organizer of the White Supremacist rally in Charlottesville that descended into violence has claimed police were responsible for the clashes and that Nazis were victimized.
Unite the Right organizer Jason Kessler said the clashes and chaos at the Saturday gathering, that left one person dead and others injured after a car plowed into a group of counter-protesters, was the fault of local police officers and government officials whom he claimed failed to provide adequate security.
In a statement released on Sunday, Kessler said the blame for the violence was "primarily the result of the Charlottesville government officials and the law enforcement officers which failed to maintain law and order by protecting the First Amendment rights of the participants of the 'Unite the Right' rally."
He added: "We networked with law enforcement officials and safety arrangements were made months ago but despite this the Charlottesville Police Department not only failed to act per the plan but exacerbated the violence: they did not separate the demonstrators and counter demonstrators, they were poorly under-equipped for the situation, they stood idly by when violent counter-protesters attacked participants of our rally and then they forced our demonstrators out of Lee Park and into a melee with Antifa."
Despite having said in an interview with Time on Saturday that whoever drove their car into the group of counter-protesters "did the wrong thing," Kessler also said he felt the white supremacists had been the victims.
He claimed members of Unite the Right were "victimized by pepper spray used by counter protesters," and added: "due to the police not maintaining order, many people were hurt."
"The media is not showing who instigated the violence," said Kessler, who delivered a press conference at 2 pm local time on Sunday and was met with crowds of demonstrators chanting "shame on you."
One man has been arrested and charged with murder over the death of counter-protester Heather Heyer, 32, who was killed after a car plowed into the group she was demonstrating with at high speed.
The man has been named as white supremacist James Alex Fields Jr., 20, of Maumee, Ohio, who is being held on suspicion of second-degree murder, as well as malicious wounding and failure to stop in an incident that resulted in death.