High Chateau Fire: Three Arrested For Arson After Teller County, Colorado, Fire Destroys Homes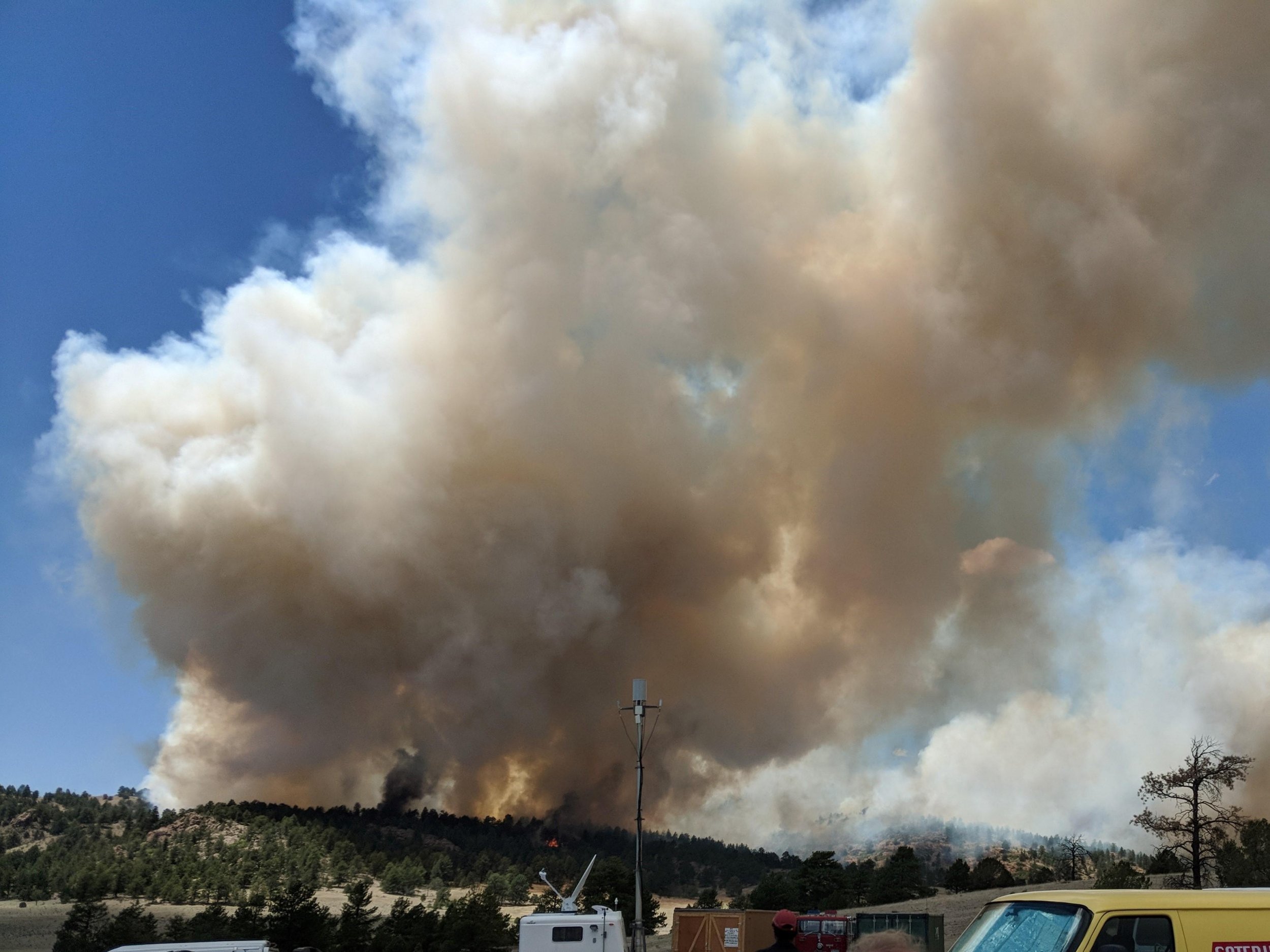 Three Colorado Springs residents have been charged with first-degree arson related to the massive High Chateau Fire, authorities said on Monday.
The High Chateau Fire, which started on June 28, has consumed over 1,400 acres of land and destroyed about eight homes and multiple other structures in its path, according to the sheriff's office.
David Michael Renfrow, 23, Kegan Patrick Owens, 19, and an unidentified 17-year-old boy were accused of leaving their campfire unattended, the Teller County Sheriff's said in a statement on Monday. The three could face four to eight years in prison and a $3,000 to $750,000 fine, police said. The investigation is still ongoing.
"No open fires of any type are allowed in the unincorporated areas of Teller County. These arrests underscore the importance of obeying fire bans," the Teller County Sheriff's Office said in a statement on Monday.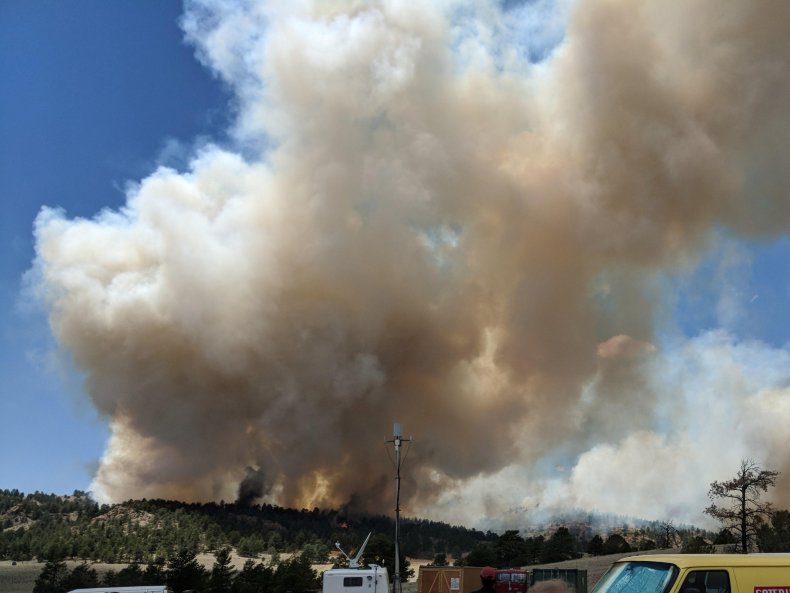 Since the start of the fire, over 1,700 people were evacuated from their homes in Teller and Park counties, KCNC-TV reported. The fire has since been 95 percent contained. The sheriff's office told residents they could start going back to their homes on Friday, KRDO reported.
"The investigation reveals this fire, which consumed over 1,400 acres of habited and inhabited land and destroyed at least eight homes and numerous outbuildings, was human-caused by leaving an unauthorized campfire unattended," police said in a statement.
Residents were warned that fire officials continued working on heat spots and some of the fire that was still around as they were allowed back to their homes.
The High Chateau Fire is just one of many that have blazed through Colorado this month. The Spring Creek Fire in Fort Collins, Colorado, which is now 70 percent contained, has burned over 100,000 acres of land and was suspected to have been human-caused. Jesper Joergensen, 52, allegedly did not properly extinguish his fire after cooking, causing the fire to spread.
Another fire, the Lake Christine Fire in Basalt, Colorado, which ignited on July 3, allegedly began after two people started the fire at the shooting range. The two were given a summons after allegedly causing the blaze, which has scorched over 5,900 acres and is currently at 31 percent containment, according to the White River National Forest.
The fires in Colorado are just a few of the three dozen fires that are currently ablaze in the U.S. As of July 6, this year's fires have already burned over 2.9 million acres.