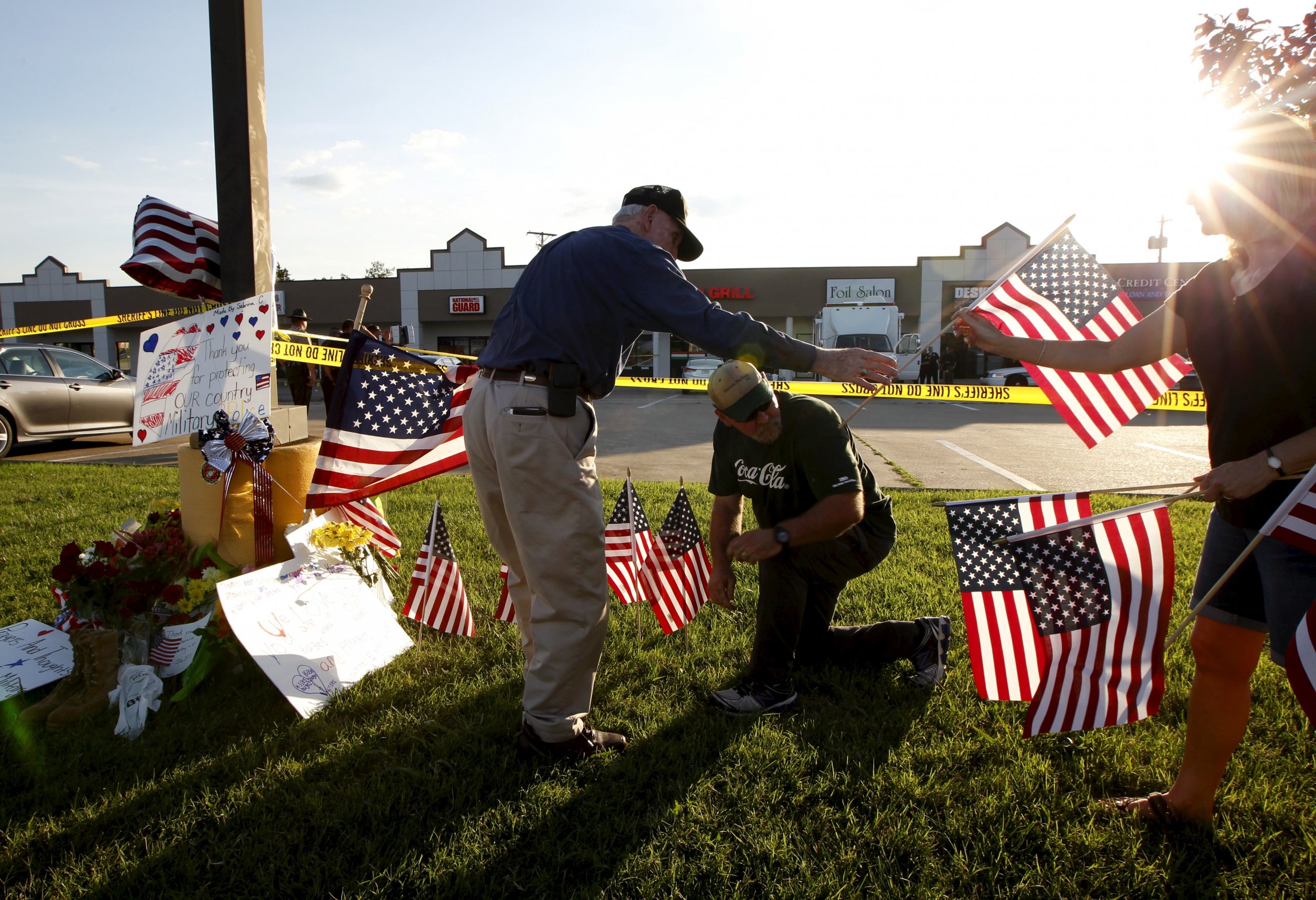 Updated | Authorities on Friday were investigating the shootings at two Naval Reserve facilities in Chattanooga, Tennessee, as terrorist attacks, U.S. Attorney Bill Killian said at an afternoon press conference.
They are searching for answers as to why a gunman fatally shot four U.S. Marines and critically injured a Navy sailor at facilities about 15 miles apart in Chattanooga on Thursday.
"We have no idea at this point what his motivation was behind this shooting," FBI Special Agent Ed Reinhold said late Thursday night.
The attacker, who was killed, also injured Chattanooga Police Officer Dennis Pedigo, who is in stable condition and is expected to survive.
"He is doing as well as can be expected after being shot by a brazen criminal like this," Chattanooga Police Chief Fred Fletcher told reporters about the officer.
Authorities are looking into whether the suspect, identified as 24-year-old Muhammad Youssef Abdulazeez, had connections to international terrorist organizations. Local, state and federal officials are involved in the investigation, which is being led by the FBI.
"We will explore that option. But at this point, we don't have anything that directly ties him to an international terrorist organization," Reinhold said.
Authorities have not yet determined whether the suspected shooter died from self-inflicted gunshot wounds. He had several weapons in his possession, police said. An autopsy will be conducted this weekend by the government.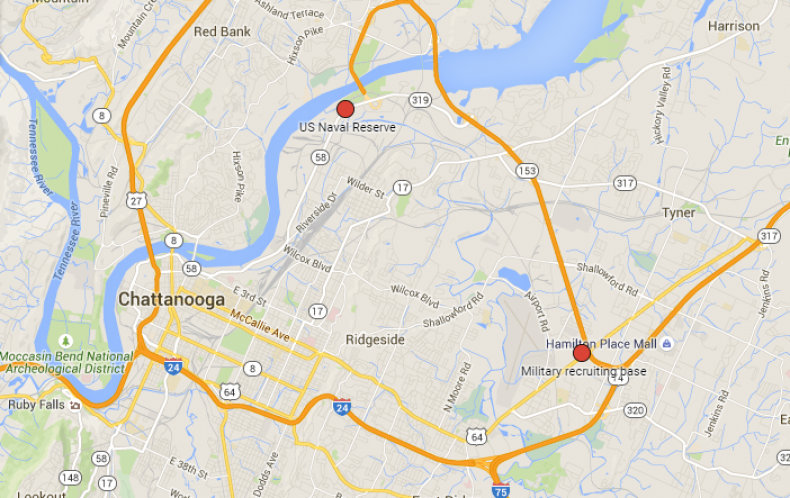 Reinhold declined to discuss whether the suspect recently traveled to the Middle East, and whether he acted alone. But at this stage of the investigation, he added, authorities don't think anyone else was involved. Officials expect to spend several days processing three active crime scenes related to the incident.
There aren't any remaining safety concerns for the general public, Killian said.
Tennessee Governor Bill Haslam acknowledged the "heroic action" taken against the shooter by the four Marines who died and others at the facilities, thus minimizing the damage.
"Chattanooga is a great city with a broken heart," Haslam said Thursday night.
Tennessee Senator Bob Corker echoed Haslam's comments, saying the country is mourning the "senseless loss" of four heroes.
Authorities are expected to address the media Friday at 3 p.m. local time.