Chelsea Transfer News: Is Eden Hazard Bound for Real Madrid Despite Transfer Ban?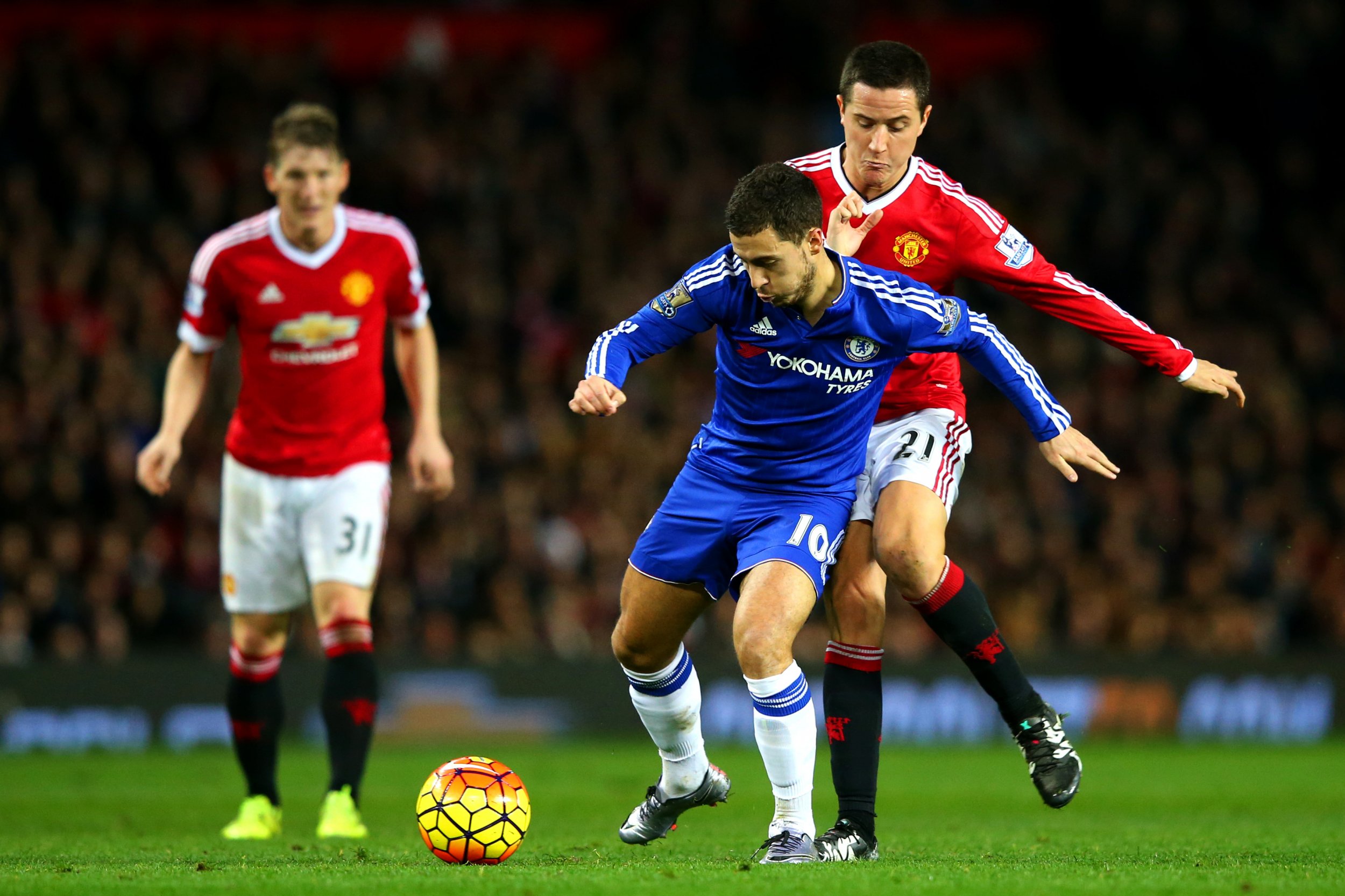 Real Madrid's impending transfer ban appears to have increased the sense of freneticism at the Spanish club.
Madrid was banned on Thursday by FIFA, world football's governing body, from registering players it buys in the coming two transfer windows, summer 2016 and January 2017.
But The Sun reports that Madrid, which has confirmed it will appeal the decision with the Court of Arbitration for Sport (CAS), will make the biggest transfer splurge in history this summer, in spite of the ban, with Chelsea star Eden Hazard in its gilded crosshairs. Madrid can sign players in the next two transfer windows but it cannot register them, meaning they will be unable to play until the ban is lifted.
Madrid will reportedly spend £250 million ($360 million) on a collection of shiny new players, with Hazard joining Manchester City's Sergio Aguero, Manchester United's David De Gea, Juventus' Paul Pogba and Bayern Munich's Robert Lewandowski in the Spanish capital.
Sound unlikely? It does appear rather improbable that Madrid would, in one fell swoop, pluck five of the world's greatest players from their gold-plated nests.
But there is recent precedent. Barcelona, Madrid's bitter rival, was handed a transfer ban in April 2014 that prevented it from registering—though not buying—players. In the summer of 2015, Barcelona bought Arda Turan from Atletico Madrid, but he was unable to play for the club until this month.
Would Hazard, at 25 and supposedly in the prime of his career, be willing to sit idle while the Madrid ban remains in force?
More pertinently, would Chelsea let him go? The Professional Footballers' Association Player of the Year for last year has slumped along with his team this season.
Madrid, in its desperation and with a manager in Zinedine Zidane, who admires the player, may throw silly money at Hazard. In that case, Chelsea would find an offer difficult to refuse. In November 2015, Zidane told The Daily Mail: "After Messi and Ronaldo, Hazard is my favourite player."
An already intriguing transfer saga has been given a fascinating new twist by the semi-impotency of one of the market's biggest spenders.