Cheney Suggests Trump 'Personally Involved' in Jan. 6 Attack After Bannon Ignores Subpoena
GOP Representative Liz Cheney suggested Thursday that former President Donald Trump was "personally involved" with the planning of the January 6 attack on the U.S. Capitol.
Cheney, a staunch Trump critic, made the remarks ahead of a House vote on whether to formally make a criminal contempt referral against Trump associate Steve Bannon over his refusal to comply with a congressional subpoena. The House select committee investigating the January 6 attack—of which Cheney is a co-chair—issued the subpoena, but Bannon has argued he is covered by "executive privilege."
"Mr. Bannon's and Mr. Trump's privilege arguments do appear to reveal one thing, however: They suggest that President Trump was personally involved in the planning and execution of January 6th," Cheney said, CNN first reported.
"And we will get to the bottom of that," the Wyoming Republican added.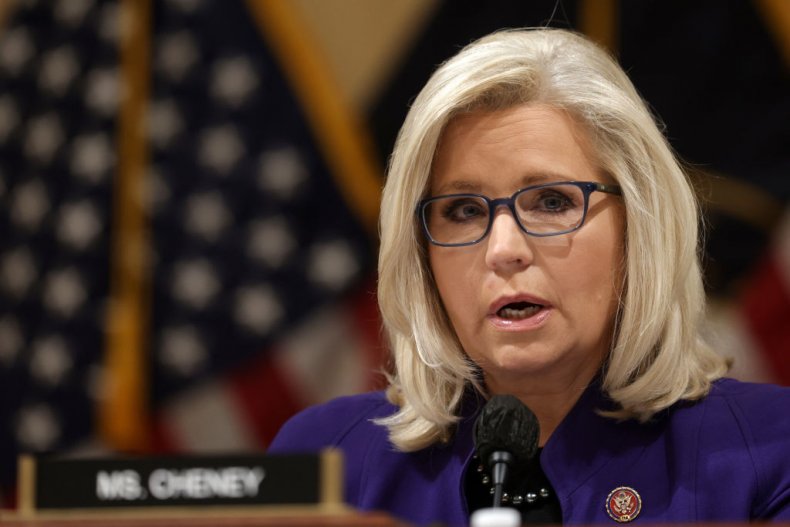 On Twitter, Cheney posted a link to audio of Bannon's remarks ahead of the January 6 attack. "Listen to Steve Bannon talking about #January6th. The American people deserve to hear his testimony," she wrote.
In his remarks a day before January 6, Bannon said on his War Room podcast, "Just understand this. All hell is going to break loose tomorrow. It's going to be moving. It's going to be quick."
For his part, Trump issued a Thursday morning statement describing the events of January 6 as a "protest." Democrats and anti-Trump Republicans have repeatedly described the violent assault on the Capitol as an insurrection.
"The insurrection took place on November 3, Election Day. January 6 was the Protest!" Trump insisted on Thursday.
The House select committee investigating the Capitol riot voted unanimously on Tuesday to approve the criminal referral against Bannon. The full House is set to vote on the measure on Thursday. After that, it will be reviewed by the Justice Department, which will decide whether to pursue criminal charges.
Cheney was one of 10 House Republicans who voted to impeach Trump in the aftermath of January 6. "There has never been a greater betrayal by a president of the United States of his office and his oath to the Constitution," she said ahead of that vote.
Although Trump was ultimately acquitted by the Senate, the impeachment vote was the most bipartisan of any such action against a president in U.S. history. The majority of senators, including seven Republicans, voted "guilty." But the vote still fell short of the high threshold, a two-thirds majority, that is required for a conviction, according to the Constitution.
Update 10/21/21, 1:50 p.m. ET: This story was updated with more information and background.