'Cherry': How to Watch Tom Holland's New Movie Online
Cherry is the latest movie in the growing subgenre of big-name young male actors playing drug addicts. Following Timothée Chalamet in Beautiful Boy and Lucas Hedges in Ben is Back, we now have Tom Holland as the eponymous Cherry, a PTSD-stricken army medic who starts robbing banks in order to feed his addiction to opioids.
The movie, which Holland shot before starting work on Spider-Man 3, is available to watch online now as an exclusive original of one of the streaming services.
How to watch Cherry online
Cherry is an Apple TV+ global original, meaning that the streaming service is the only place to watch the new movie.
Luckily for Holland fans, this means that many viewers will be able to watch the movie for free. New subscribers are able to watch Apple TV+ online for nothing for seven days with the service's free trial. This gives viewers not only access to Cherry but all of the service's catalog.
This includes other movies like Spike Jonze's Beastie Boys Story, Greyhound starring Tom Hanks and the animated fantasy Wolfwalkers, which looks set for a Best Animated Feature nomination at the 2021 Oscars following nominations for the Golden Globes and BAFTAs.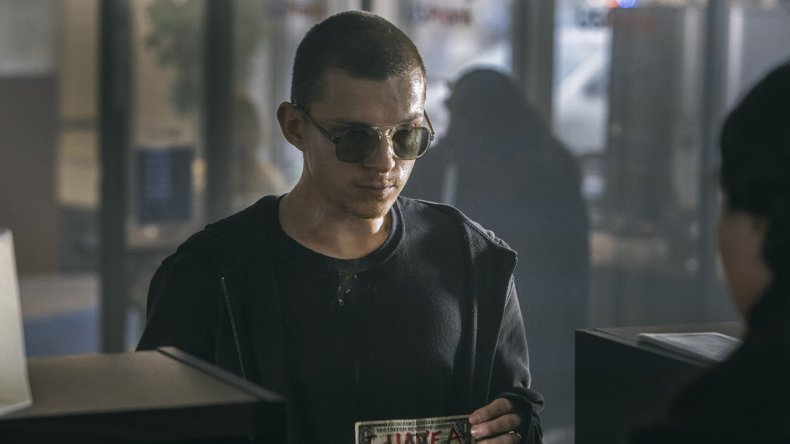 Apple TV+ also has a number of award-winning TV shows, including the Emmy-winning The Morning Show featuring Jennifer Aniston and Reese Witherspoon as well as Ted Lasso, which recently won a surprise Golden Globe for Jason Sudeikis.
After that week-long free trial, the service is one of the cheapest of all the major streamers at $4.99 a month or $49.99 a year – around a third of the price of HBO Max and Netflix.
You may, however, be eligible for a year of free Apple TV+ without realising it. Purchasers of eligible new Apple devices get 365 days of the service for free.
On the Apple website, it says the following: "Any new iPhone, iPad, iPod touch, Apple TV or Mac capable of running the latest iOS, iPadOS, tvOS or macOS purchased after 10 September 2019, from Apple or an Apple authorized reseller, is eligible."
As for what viewers can expect from Cherry, the official synopsis reads, "Cherry follows the wild journey of a disenfranchised young man from Ohio who meets the love of his life, only to risk losing her through a series of bad decisions and challenging life circumstances.
"Inspired by the best-selling novel of the same name, Cherry features Tom Holland in the title role as an unhinged character who drifts from dropping out of college to serving in Iraq as an Army medic and is only anchored by his one true love, Emily (Ciara Bravo). When Cherry returns home a war hero, he battles the demons of undiagnosed PTSD and spirals into drug addiction, surrounding himself with a menagerie of depraved misfits.
"Draining his finances, Cherry turns to bank robbing to fund his addiction, shattering his relationship with Emily along the way. Brought to the screen in bold, gritty fashion by visionary directors Anthony and Joe Russo [who last directed Holland in Avengers: Endgame], Cherry is a darkly humorous, unflinching coming-of-age story of a man on a universal quest for purpose and human connection."
Cherry is streaming now on Apple TV+