Nigeria: 21 Chibok Girls 'Freed' in Boko Haram Talks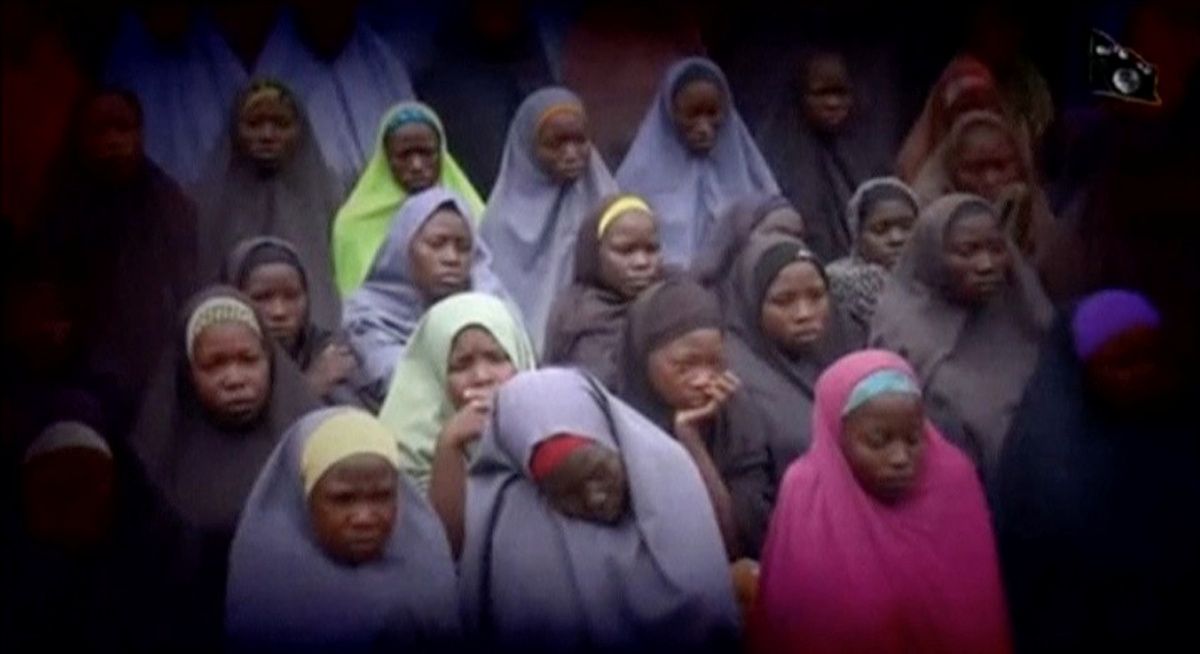 Twenty-one of the Chibok girls kidnapped by Boko Haram in April 2014 have been released, according to the Nigerian government.
A spokesman for Nigerian President Muhammadu Buhari, Garba Shehu, tweeted that the girls had been released and were in the custody of the Department of State Services, Nigeria's intelligence agency.
Shehu said that the release was the result of negotiations between the Nigerian government and the militant group, brokered by the International Red Cross and the Swiss government. "The negotiations will continue," Shehu confirmed.
The details of how the girls were released are yet to be elaborated. New-York based Nigerian news site Sahara Reporters, also quoting a government source, said the girls were picked up by military helicopter from the Banki area of Borno where they had been dropped off by members of Boko Haram.
Boko Haram kidnapped 276 girls from their school in Chibok two years ago. Fifty-seven escaped shortly after the abduction, but the vast majority of the girls still remain in captivity. One girl, Amina Ali Nkeki, was found by a local vigilante near the Sambisa forest in May. Nkeki, 21, had been nursing a child purportedly fathered by a Boko Haram member.