'One Chicago': When Delayed Episodes of 'Fire', 'Med' and 'PD' Will Air
Chicago Med, Chicago Fire and Chicago PD (aka the One Chicago franchise) were due to start on Wednesday, January 6, but then events that evening saw all three shows moved from the NBC TV line-up.
As rioters stormed the Capitol building in an attack that saw four people die and 50 arrested, NBC aired updates live, pushing the midseason premieres of the dramas off of schedules, while in the Pacific and Mountain time zones the network aired repeats of previous episodes.
The preempted episodes, however, are expected to air on NBC very soon. This was confirmed by the Peacock Network's own Twitter account, which tweeted, "Tonight on NBC: Continuing coverage from NBC News. Originally scheduled episodes of Chicago Med, Chicago Fire, and Chicago P.D. will air next week."
This means that the following episodes are expected to air on Wednesday, January 13 in the following time slots:
Chicago Med Season 6, Episode 3 ("Do You Know the Way Home") 8 p.m. ET / 7 p.m. CT
Chicago Fire Season 9, Episode 3 ("Smash Therapy"): 9 p.m. ET / 8 p.m. CT
Chicago PD Season 8, Episode 3 ("Tender Age"): 10 p.m. ET / 9 p.m. CT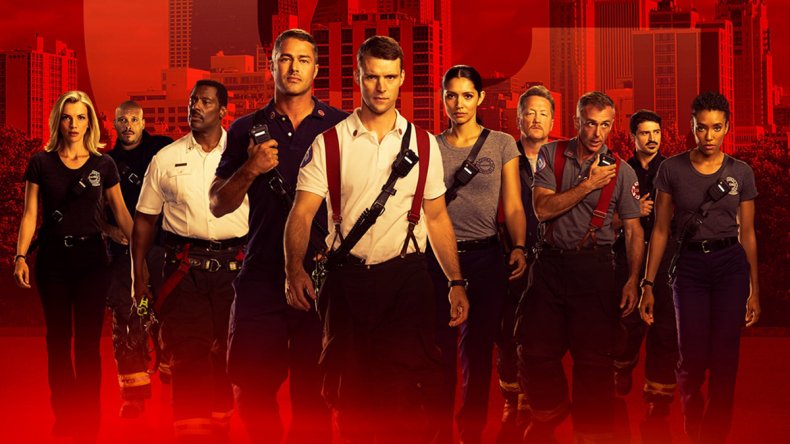 Synopses for those episodes are as follows:
Chicago Med: "Dr. Charles and April team up to take on a mysterious patient in the ED. Dr. Halstead is forced to make a life-or-death decision for one of his trial patients. Dr. Marcel is confronted by his past when a former acquaintance is brought into the ED."
Chicago Fire: "A mishap on the aerial ladder in the midst of a fire rescue leaves Mouch shaken and questioning his abilities. Kidd looks for support from Severide while Casey and Brett discuss their future."
Chicago PD: "Ruzek and Burgess discover a child walking alone in the middle of the street and when they take her home, they discover her entire family has been murdered. Upton is approached with a job offer from the FBI."
As ever, these episodes will be available to watch online after they are broadcast, on the NBC website and app, and on Peacock, where all previous episodes of all three One Chicago shows are currently streaming.
After this unexpected delay, episodes are expected to air weekly on NBC. Fans, however, should not expect any major crossover soon, as the problems of filming during a pandemic make bringing together large groups of cast members from different shows difficult.
This was something Chicago Fire showrunner Derek Haas went into more detail about in a One Chicago Center interview. He said, "We're not going to do a big one until we can get back to a regular production schedule, in terms of how big these episodes are from a shooting standpoint. It would just be too hard to do multi-cross casts and cross production scheduling.
"But we've already had Burgess [from Chicago PD] on an episode. Platt's coming up in an episode. I'm not shying away from scheduling crossover characters onto the show, but we just have to be conservative in our approach to that."
Chicago Med, Chicago Fire and Chicago Med air Wednesdays from 8 p.m. ET / 7 p.m. CT on NBC.