Have 'Chicago Fire,' 'PD' and 'Med' Been Renewed for New Seasons?
Chicago Fire, Chicago Med and Chicago PD all come to the end of their respective seasons in May, leaving fans wondering whether they will be back for Seasons 10, 7 and 9 respectively. Each of the three One Chicago shows come to an end on May 26, after which time, the wait begins for the next episodes from the franchise.
Have the One Chicago shows been renewed?
Chicago Fire, Chicago Med and Chicago PD have all been renewed for further seasons. In February 2020, NBC ordered more episodes of each season.
This renewal came as no surprise to those who have been watching the ratings for Wednesday nights on NBC. The shows are currently the first, second and third most-watched scripted shows on NBC, with Med getting average weekly viewers of 7.3 million, Fire 7.2 million and PD 6.1 million (Per TV Series Finale). The shows are also the second, third and fourth most-watched shows on the network overall behind The Voice.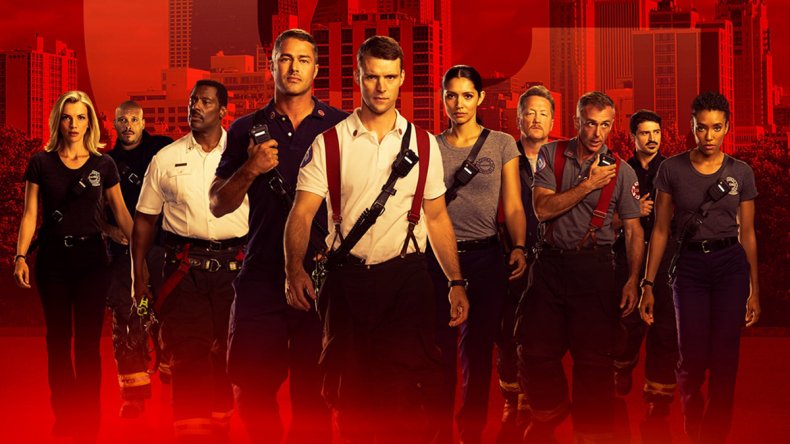 With the franchise such a hit, the Peacock Network has ensured none of the shows are going away for a while. NBC has ordered three seasons of each show, bringing Chicago Fire to Season 11, Chicago PD to Season 10 and Chicago Med to Season 8. This means that NBC will be airing new episodes from the trilogy series until at least 2023.
This epic renewal was part of a new deal NBC signed with Dick Wolf, the super-producer behind the One Chicago shows and Law & Order: SVU, which also got a three-season order. More recently, his Law & Order: Organized Crime was also ordered for Season 2, and the network also ordered a new Law & Order spin-off, For the Defense.
"Dick Wolf has proven time and time again that he makes shows audiences love," said then NBC Entertainment chairman Paul Telegdy in 2020. "We are delighted, excited and proud that as part of this epic deal with Wolf Entertainment, NBC's loyal audience will know that their favorite shows have a certain future for the next three years."
These renewals mean that Wolf shows have two days to themselves in the NBC 2021-2022 line-up. The Chicago shows are keeping their Wednesday slots. Though the exact release dates have not been confirmed, all three shows are expected to return in September in the following slots:
Chicago Med: 8 p.m. ET / 7 p.m. CT
Chicago Fire: 9 p.m. ET / 8 p.m. CT
Chicago PD: 10 p.m. ET / 9 p.m. CT
The season finales of Chicago Med, Fire and PD air on May 26 on NBC. All previous episodes of the show are streaming now on Peacock.