Chicago Man Who Threatened to 'Kill' Democrats, Prevent Biden From Entering White House Arrested
Louis Capriotti, a 45-year-old man from Chicago, was arrested on Tuesday for threatening to "kill" any Democrat that stepped on the lawn of the White House.
Capriotti was charged with transmitting a threat in interstate commerce and was arrested near his Chicago Heights home. Court documents allege Capriotti left a voicemail for a representative from New Jersey that people were "sadly mistaken" if they thought President-elect Joe Biden would be able to "put his hand on the Bible" and walk into the White House on January 20, the day of his scheduled inauguration.
"Our office takes the security of our public servants very seriously," U.S. Attorney John Lausch said in a statement. "Individuals who cross the line of free speech by making unlawful threats will be held accountable."
Capriotti left anonymous messages on the voicemail systems of members of Congress for more than a year and they nearly always included profanity and derogatory remarks about the member's race, religion, political affiliation or physical appearance. In the messages, he referred to some members of Congress as "terrorists" and discussed raising "mother f***ing hell."
He referred to himself as a "nine-year Marine" and confirmed to FBI agents in February that the phone number tied to the voicemails belonged to him and that he'd been leaving the messages, according to court documents. He told agents he was "just f***ing with" the members of Congress and that he "didn't mean any ill will."
Despite warnings from the FBI that he was to stop making the menacing phone calls, records and recordings showed he periodically continued to make them until December.
"[We] will surround the motherf***ing White House and we will kill any motherf***ing Democrat that steps on the motherf***ing lawn," a voicemail from December 29 said.
He added that he would like to "put one right in" a former governor's "f***ing dome."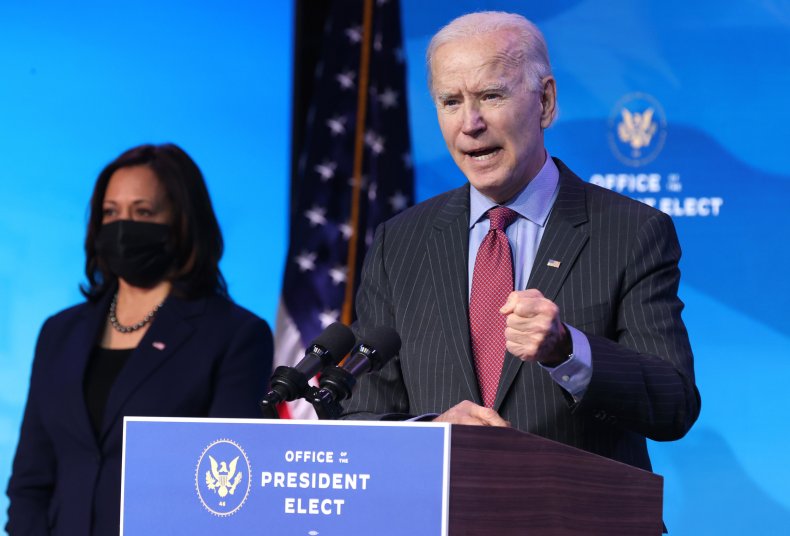 Historically, inaugurations have been known for being a process that welcomes public involvement. However, given the state of the pandemic, Biden's inauguration was set to be limited in attendance, so as not to foster the spread of the virus. In light of the violence witnessed at the Capitol last Wednesday, officials implemented even further restrictions that barred public access to the Capitol grounds on January 20.
An FBI alert warned of non-specified threats being made against Biden, as well as, President-elect Kamala Harris and House Speaker Nancy Pelosi, CBS News reported. Brandon Fellows, a man who participated in the riot at the Capitol, told Bloomberg he's planning on participating in the protest against Biden's inauguration and predicted it would turn violent.
However, Biden hasn't been dissuaded from taking his oath of office outside, as is customary, and told reporters he's "not afraid" to do so. Still, law enforcement is beefing up its efforts to keep the proceeding safe. The Pentagon authorized up to 15,000 National Guard troops to venture to the area for the inauguration, and the Washington Monument was closed.
Newsweek reached out to Biden's transition team for comment but did not receive a response in time for publication.
Capriotti faces up to five years in prison if convicted. He's due in court at 3:30 p.m. CST on Tuesday for his initial court appearance before U.S. Magistrate Judge Gabriel Fuentes.