Chicago P.D.'s latest episode saw Kim Burgess (Marina Squerciati) nearly getting shot while chasing a suspect, and also struggling with her decision to adopt Makayla (Ramona Edith Williams) after her parents were murdered.
With all that drama, and Burgess thinking hard about what kind of mother she wants to be, fans of the NBC show were searching for clues as to whether the character is set to leave.
Is Kim Burgess leaving Chicago P.D.?
Speaking of Burgess' new role as a mother, Squerciati told TV Line: "I think the balancing aspect of being a working mom will always be present. In order to be a mom cop, you have to leave that behind when you walk into the fire."
The character intends to keep trying that balancing act – there are currently no plans for Burgess to leave the show.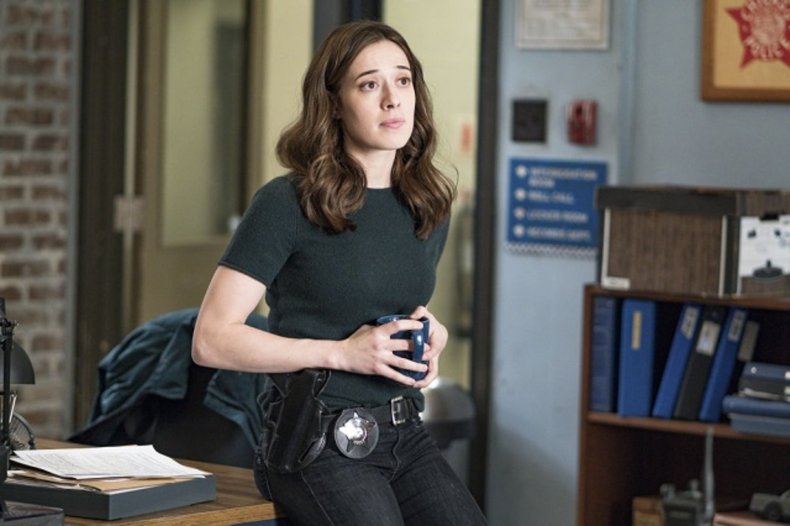 In fact, in interviews, the actor has already been hinting at her role in the upcoming Season 9 of the show. She told TV Insider: "We're coming up to the season finale, which is going to be a nightmare of epic proportions for everybody on the show. It is just a crazy, crazy, explosive season finale that is going to be different. The show will be quite different next season."
In fact, she is thinking way ahead into the future of the show. Speaking about Burgess' relationship with Adam Ruzek (Patrick John Fluger), the actor added, "I think there's always hope for them. They're the eternal couple. They probably will get married in Season 15, but who knows? They can't seem to get their stuff together."
Burgess' decision to try and balance being a cop and a mom comes after she made a decision in Season 8, Episode 13 (titled "Trouble Dolls") to make Ruzek the guardian of Mikayla should anything happen to her on the job.
Squerciati said of this to TV Insider: "Naming a guardian will give her at least the peace of mind in that she won't be thinking about it constantly when she's on the job, which is I think what she needs in order to be a cop."
This comes after a dramatic and difficult season for the character. Earlier in the season, the Chicago P.D. officer suffered a miscarriage after she saved a young girl from an attacker who was trying to assault her. Just as she had emotionally retreated into herself, a Chicago P.D. and Chicago Med crossover brought a former romantic interest of hers to the show as Sean Roman (Brian Geraghty) returned.
Chicago P.D. airs Wednesdays at 10 p.m. ET / 9 p.m. CT on NBC. Season 8 is streaming now on Hulu, while all episodes are available on Peacock.