Chicago Police Officers' Time Off Restricted Amid Feud Between Mayor, Union Over Vaxx Mandate
Elective time off for Chicago police officers will be restricted amid an ongoing feud between Mayor Lori Lighfoot and John Catanzara, the president of the Fraternal Order of Police Lodge 7 (FOP), over the COVID vaccine requirement.
The Chicago Police Department (CPD) on Saturday reportedly informed all cops that their time off will be restricted until further notice, according to a memo obtained by ABC7. It didn't mention if the decision was related to the dispute over the vaccine mandate.
"Until further notice, the use of elective time by sworn CPD members is restricted. Furthermore, the use of elective time will require prior approval from the Deputy chief or above within the requesting member's chain of command," the memo read.
Newsweek reached out to CPD for comments but didn't hear back in time for publishing.
On Friday, a judge issued a temporary restraining order prohibiting Catanzara from making any public comments about the COVID vaccine until October 25.
The court order came after the mayor filed a complaint for injunctive relief on Friday against Catanzara and the FOP after he asked police officers to not comply with a mandate requiring them to report their vaccination status.
All city workers, including officers, were required to provide their own vaccination status through an online city portal by Friday. Those who are unvaccinated are required to get tested for COVID twice a week until December 31, which is the last day for city workers to be fully vaccinated against the virus.
The FOP sued the city, Lightfoot and Chicago Police Superintendent David Brown on Friday shortly after the order was announced, according to CBS Chicago. The lawsuit alleged that they failed to properly discuss the vaccine mandate with the union.
In a Friday statement, Lightfoot accused the police union chief and the FOP of "engaging in, supporting and encouraging a work stoppage or strike."
Meanwhile, in a brief video, Catanzara said that a follow-up hearing is scheduled for Monday, but he is not allowed to speak publicly about the vaccine mandate in "any way, shape or form" for now.
In support of the FOP, the Illinois Fraternal Order of Police released a statement backing the FOP's argument against the vaccine mandate, per CBS Chicago.
"It is difficult to imagine how the Mayor of Chicago thinks a collective bargaining agreement can be unilaterally tossed aside when she doesn't get her way, or that she has the right to silence those who speak out against her. We will stay united with Lodge 7 members as they bargain over this issue in good faith, and we urge the city to do the right thing and follow the legally binding contract they have with police officers," the statement read.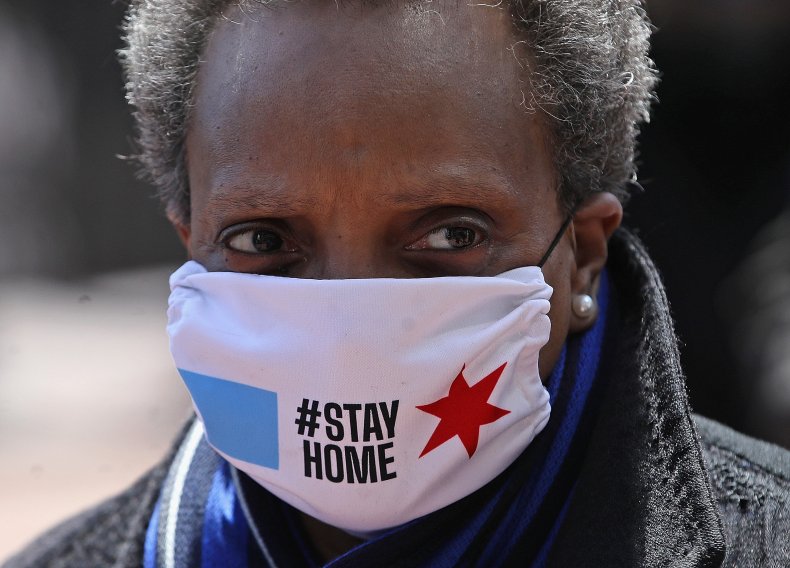 Catanzara, who is fully vaccinated, suggested in a video on Saturday that he would run for mayor to replace Lightfoot.
"Everybody has to do what's in their hearts and minds, whatever that is," he said during the video. "But I will just leave you with this. Policy starts at the top in this city, and it has proven time and time again that the top of this city's policy needs to change." He then held up a sign that read "John Catanzara for Mayor 2023."
Newsweek contacted the mayor's office, the FOP, and the Illinois Fraternal Order of Police for comments but didn't hear back in time for publication.