Sign at Chick-Fil-A Branch: 'We Do Not Discriminate Against Unvaccinated'
A sign at a Chick-Fil-A branch claiming "we do not discriminate against unvaccinated" has divided opinion online, after being shared to Reddit.
As the U.S grapples with mask and vaccine mandates, a sign from the popular fast-food chain has caused a stir online.
A snap of a sign, at a branch in Tennessee, was widely shared across social media, including Reddit and Twitter, last week.
It says: "We do not discriminate against unvaccinated, religion, race, sex, vaccinated, maskless, mask all neighbors welcome."
Shared by Redditor basevall2019 on Friday and simply captioned: "Sign up at Chick-fil-A," it has been upvoted 32,000 times and garnered thousands of comments.
Dirtjuggalo commented: "That's exactly how signs like this make me think, there's a place in my town not following the vaccine rules where I live. You can't help but think what other rules do they not think are right and aren't following."
9fingfing wrote: "The sign should be "We don't care about facts, public health, your life, your families. Your money is the only thing we care."
Centaurquestions pointed out: ""Unvaccinated" and "maskless" are not protected classes.
Hammerquill said: "We do not discriminate against viruses or those wishing to help spread them."
While Allothernamestaken wrote: "They can make me cover my feet, my junk, and my torso, but I'll be DAMNED if they're going to make me cover my mouth."
But political commentators, Dave Rubin and Candance Owens, who shared the same sign to Twitter, praised the chain.
A spokesperson for Chick-Fil-A confirmed to Newsweek: "Each of our restaurants are individually owned and operated. This sign was posted in one restaurant by a local owner and is not a Chick-fil-A, Inc. sign."
In the wake of the COVID-19 pandemic, President Joe Biden announced vaccination mandates that will affect 100 million Americans.
In a speech at the White House last month, Biden outlined plans to require all federal government employees, as well as their contractors, to be vaccinated.
"Today, in total, the vaccine requirements in my plan will affect about 100 million Americans, two-thirds of all workers," he told reporters.
He also called on governors to enforce vaccinations for teachers and school staff, as part of a six-pronged approach to bring COVID-19 infection rates under control.
Other measures unveiled include increasing mask requirements in federal buildings and increasing testing capacity.
He told reporters: "Many of us are frustrated with the nearly 80 million Americans who are still not vaccinated even though the vaccine is safe, effective and free."
Biden's plans, in particular the vaccination requirement, have come under fierce criticism, notably from Republican governors, who have voiced concerns over the move.
South Dakota Governor Kristi Noem, Georgia Gov. Brian Kemp and Arizona Gov. Doug Ducey were among those expressing disdain with the mask and vaccine mandates.
Newsweek reached out to Basevall2019 for comment.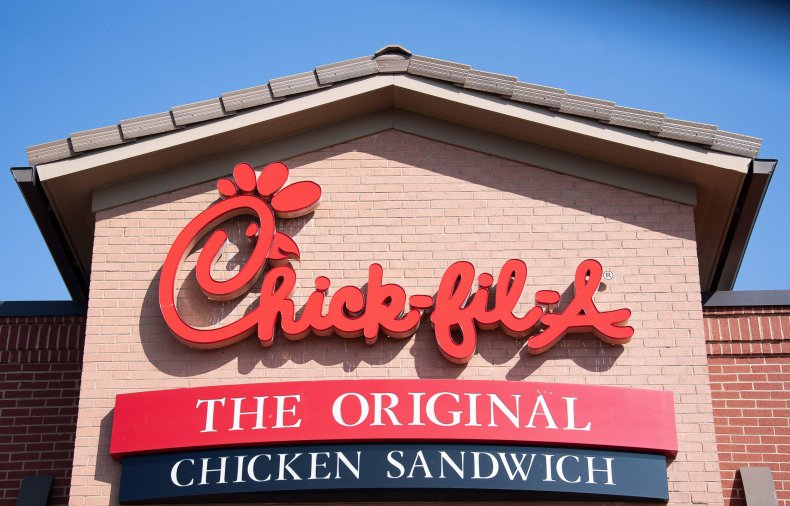 Update 27/10/21, 7:31 a.m. ET: This article was updated to include the branch location.