World Refugee Day: Child Education Suffers As Millions of Children Unable to Go to School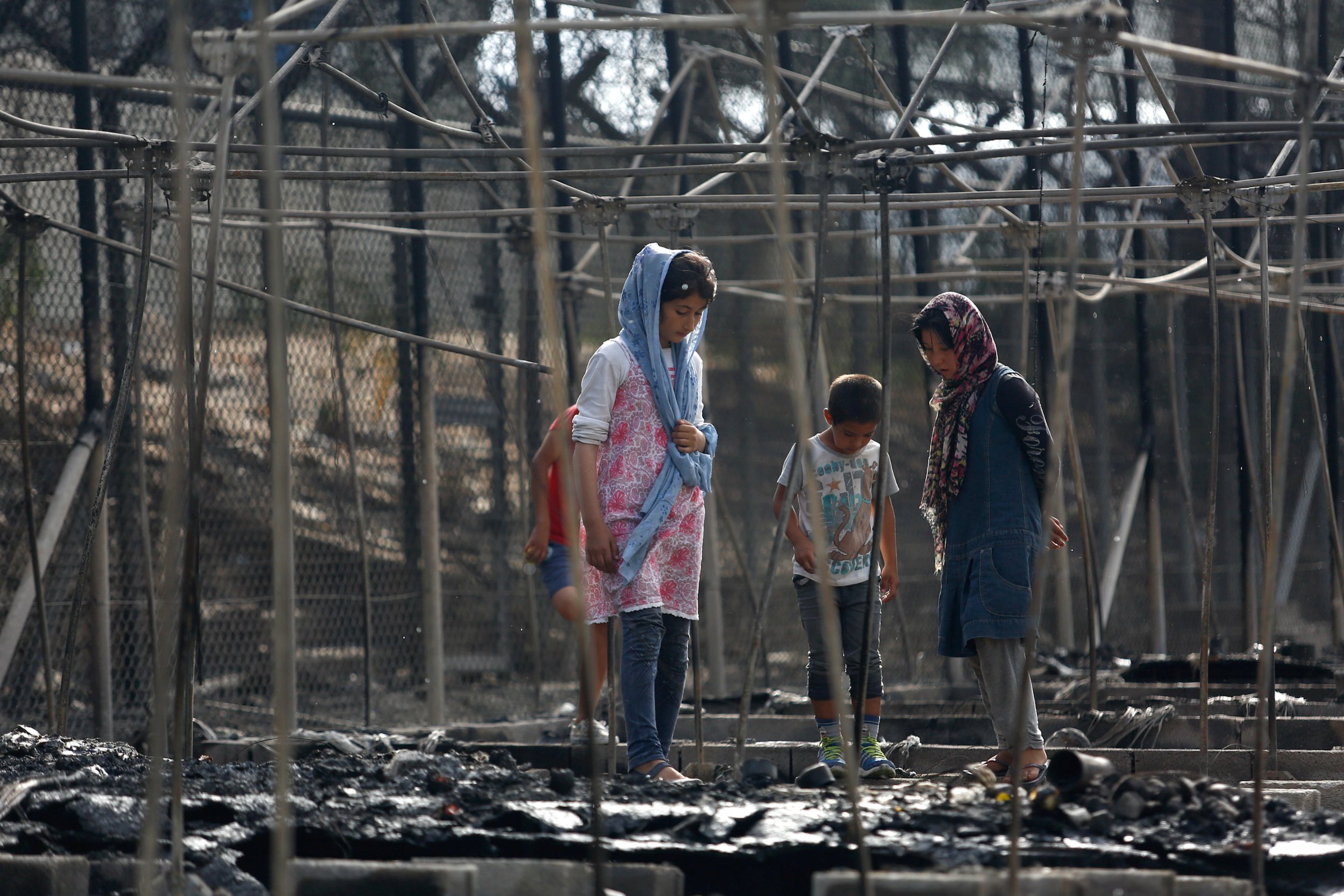 Millions of refugee children around the world have either fallen out of education or are at risk of doing so, while the people violating their rights are confident they will go unpunished, a leading charity CEO has warned.
"You're basically looking at an entire primary school generation losing the opportunity for education before the international community will even move," Kevin Watkins, CEO of Save The Children U.K. tells Newsweek ahead of World Refugee Day on Tuesday.
Watkins, speaking during an event on May 19 on global education at The Hague organized by the foundation Education Above All, said that while the "precise numbers" are "difficult to unravel," there could be as many as 10 million refugee children globally who are either out of school, or likely to drop out of school.
Crises like the civil war in Syria, the conflict in Yemen and the onward march of Boko Haram in Nigeria have many differences but are similar in that all have led to the destruction of education infrastructure, Watkins said. He said 23 countries around the world had suffered "systematic attacks" on education in the last four years.
Boko Haram has destroyed over 1,400 schools in Nigeria's Borno state alone, he said, while 1,000 schools in Yemen have been wrecked, half by the Saudi Arabia-led coalition, a group of countries fighting Iranian-allied rebels in Yemen. Watkins estimates that about one third of the education infrastructure in Syria is unusable.
Six years after the Syrian conflict began, half of its child refugees are still out of school, he said.
"Those are all very different contexts, but what they've got in common is they are all gross and systematic violations of well established, well understood international law," Watkins said.
Relevant international treaties guarding the rights of children in conflict include the U.N. Convention on the Rights of the Child, and the Geneva Conventions, which bar the use of high explosive ordinances in densely populated civilian areas. Attacks on schools constitute a war crime, Watkins said.
"I think in their different ways [these conflicts] illustrate the impunity with which groups from Boko Haram, to the Saudi-led coalition [in the Yemen conflict], to the Assad regime in Syria, feel that they can violate these international laws," he added.
Watkins said the international community needed to be more forceful about enforcing human rights legislation.
While Western countries often condemn human rights violations and pay "lip service" to rights, Watkins said, there is a lack of concrete action to bring perpetrators of human rights violations or war crimes.
"If you go back to the early 90s and Srebrenica, and the former Yugoslavia, where appalling crimes were committed," he said, "if you think [about] Chechnya, appalling crimes were committed in these areas; Rwanda. I don't think you can necessarily say there are more people affected now than were affected at some other point in history."
"But what i would say if you think back to those cases one of the interesting things about them a special investigation and a special court was created after the event," he said. By contrast, he said, actors in Syria, Yemen, Nigeria or elsewhere did not fear future prosecution.
The U.N. announced in February that it would set up a unit to collect evidence for future war crimes prosecutions in Syria.Britain's Metropolitan police have started examining allegations of war crimes by Saudi Arabia in the Yemen conflict. In Nigeria, the International Criminal Court has carried out preliminary examinations.
Watkins declined to single out individual Western countries for criticism, but said: "It is generally the case that the traditional defenders, the traditional liberal democratic defenders, of universal human rights have manifestly failed to step up to the plate in what is a critical period for the survival and respect for these rights."
He said that backing the Safe Schools Declaration, signed by 66 countries since it was developed in 2015 and designed to improve the "protection and continuation of education in armed conflict," would be an important step. At the same time, the international community had to get better at drawing a "line in the sand," initiating prosecutions and naming individual suspects.
World Refugee Day is held every year on June 20 to "commemorate the strength, courage and perseverance of millions of refugees," according to the United Nations.