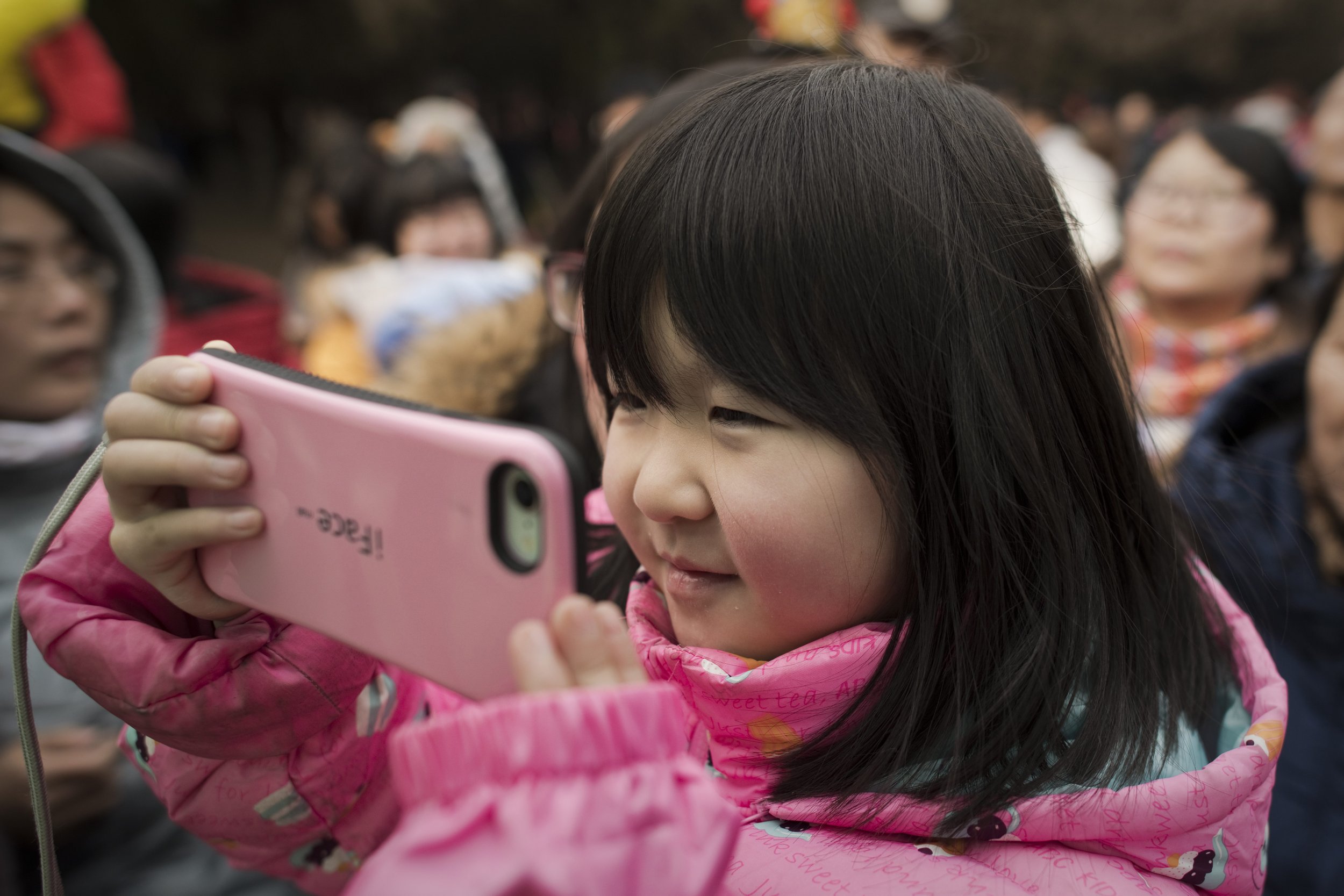 If you're concerned about the time your child is spending on a mobile device, you're not alone. In a survey released Thursday from Common Sense Media and Survey Monkey, about half of the parents who participated said that they believed their child might be addicted to a phone or tablet and were concerned about the impact these devices might be having on their children's mental health.
The survey also found that about a third of parents also felt addicted to their devices.
Cellphone addiction is not a formal diagnosis—not yet, anyway. The latest draft set of diagnostic codes maintained by the World Health Organization, ICD-11, does include a controversial designation for "gaming addiction."
"Addicted" may seem like a strong word to use, Michael Robb, Common Sense Media's research director, told Newsweek. But for parents who are concerned, he suggested thinking about the basics. "Are they doing okay in school, are they sleeping enough, are they getting good nutrition, are they being social. If you can check off a lot of those boxes, maybe you don't need to worry quite as much about technology addition," he said.
But for those kids who are really, truly having problems, parents should consult reliable online sources, a school guidance counselor, or a doctor. "There are kids out there who need that help."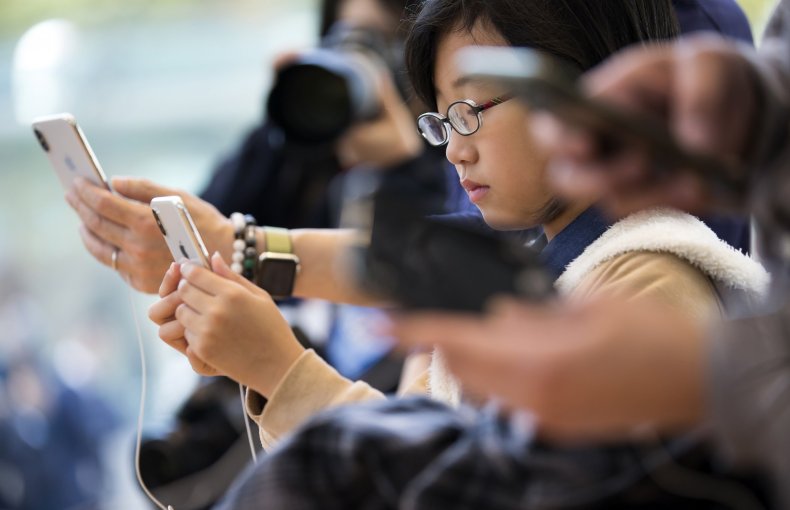 Mental health impacts aren't the only thing parents are worried about, the survey found. Three percent of parents said they thought their child watched something inappropriate "almost every time" they went on YouTube. And the majority of parents blame themselves when their child does find something inappropriate. (Only about 10 percent of parents thought YouTube should accept responsibility if children see inappropriate content. One percent said the government should be responsible.)
YouTube does offer a "kids" version of their app, which allows parents to block channels, monitor which videos their children have watched, and set timers to restrict the amount of time children can spend on the app.
It's worth noting that the survey only included about 1,000 people, and only eight percent of parents were "extremely" concerned about the potential mental health impact of mobile devices. The far more common responses were that they were "only somewhat" or "not very concerned."
YouTube has attracted recent criticism due a dangerous Tide Pod-eating trend, Logan Paul's ill-advised video in a forest linked with people who die by suicide, and pernicious conspiracy theory videos around Parkland and other tragedies. But this survey had been planned for a while, Robb noted, spurred by the activities of what he called "content factories that are developing content that is super weird, super bizarre and in many cases, frightening for children."
"We wondered if this was still going to be interesting in a couple of months when the survey was done. And we thought, 'Almost certainly there will be more kerfuffles that will pile on top of this.'" said Robb, "and indeed there were."