China Building Top Military and Economy, But 'West May Not Be Able to Understand' Its Rise to Power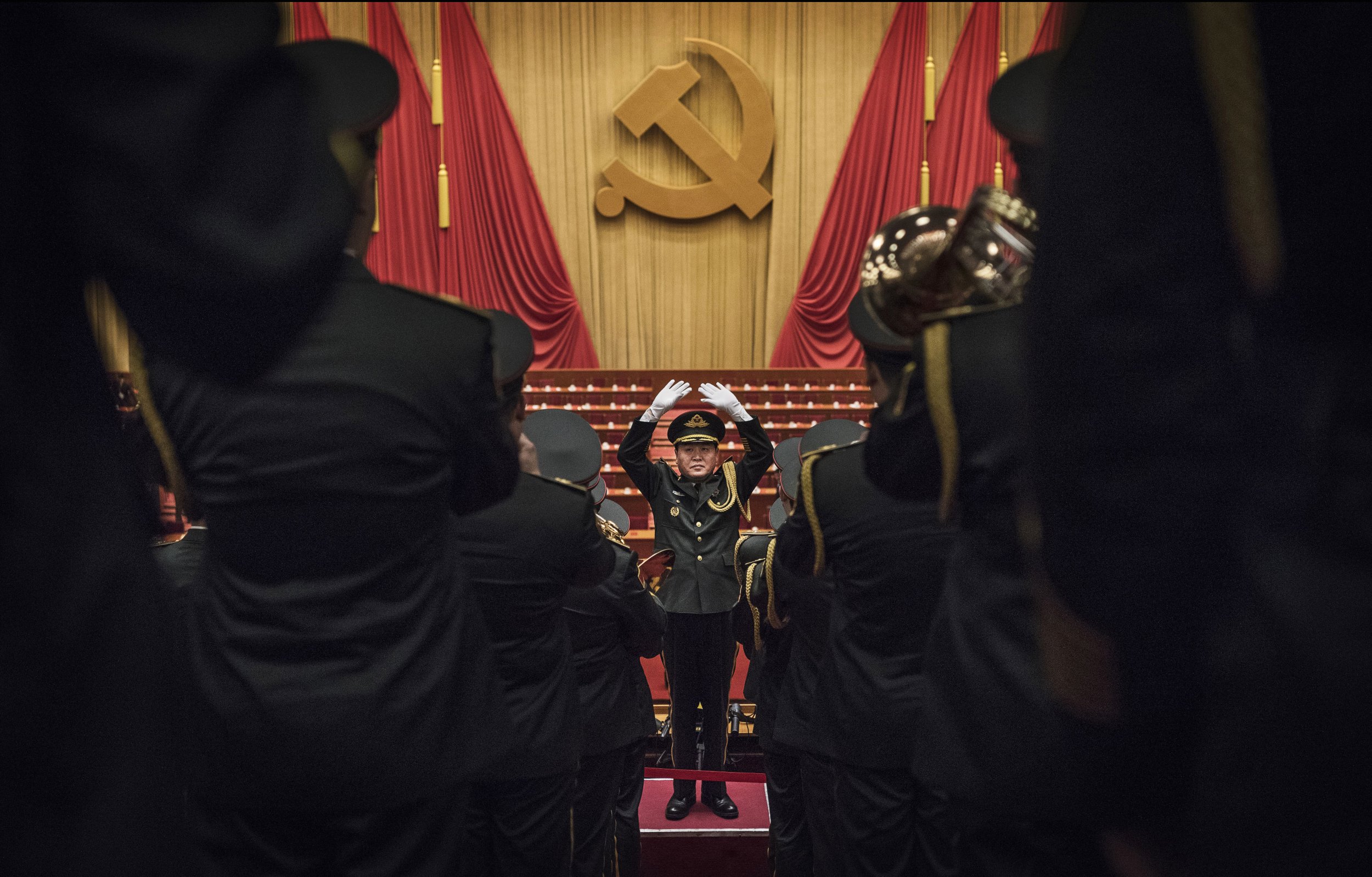 Chinese President Xi Jinping has laid out a landmark plan to transform his country into a modern military and economic superpower at a week-long gathering of the nation's political leadership, leaving Western powers on the defensive.
As General Secretary of the Chinese Communist Party, Xi has been extremely influential in molding Beijing's signature ideology of "socialism with Chinese characteristics" and his take on it has already been classified as a unique political theory, ranking him with the likes of Deng Xiaoping and Mao Zedong, according to the BBC. The Communist Party argued Thursday, however, that the West may view Xi's plan as a threat when in fact "sharing interests with the rest of the world is the true pursuit of China."
Related: China may take over North Korea, Russia as greatest threat to U.S., top general warns
"People in the West may not be able to understand a concept of a community with a shared future for mankind for now but the idea is easy enough to get across to Chinese society with its emphasis on the philosophy of harmony," the Communist Party's nationalist publication, The Global Times, wrote in a commentary.
"Some new concepts in international politics have emerged, replacing long-existing ideas such as the zero-sum game," it added.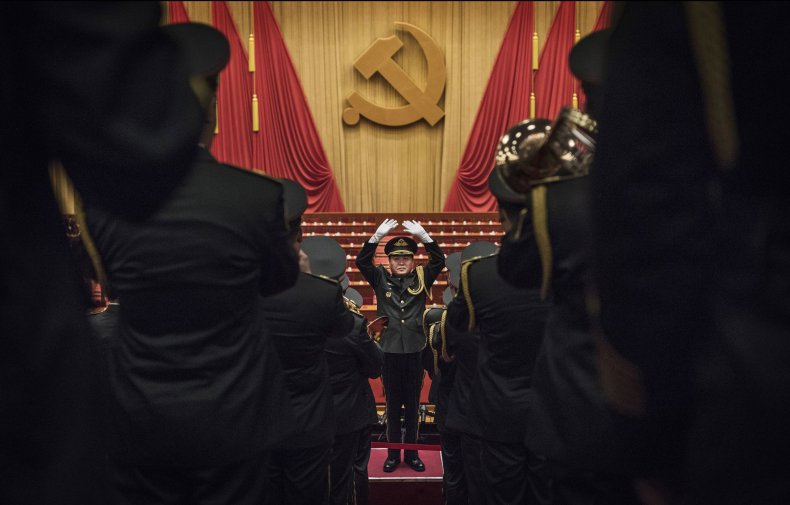 The West, and especially the U.S., has viewed China with suspicion since it underwent a Communist revolution in 1949, expelling its nationalist government to Taiwan. It wasn't until the 1970s that relations between the two powers began to normalize, however, competing international interests continue to strain ties between the world's two largest economies.
China's military and economic expansion since the 1980s has made it a global player and in recent years it has increased its expansive territorial claims in the Pacific Ocean. These moves, in waters also claimed by a number of regional countries, precipitated an attempt by the U.S. to pivot the focus of its foreign policy under President Barack Obama from the Middle East to the Asia-Pacific.
President Donald Trump, a vocal critic of China, entered into office with harsh words for his Chinese counterpart, but has since engaged with him on several occasions. Tense encounters in the East China Sea and South China Sea, however, have at least partially inspired Xi to order a massive reorganization and modernization of China's armed forces.
Despite pledging to build a world-class military "built to fight" by 2050 during his opening remarks at the summit Wednesday, Xi maintained his commitment to a peaceful rise that did not seek to challenge the status of other powers such as the U.S. and Russia. The Chinese leader stressed tackling international issues through multilateral dialogue rather than conflict.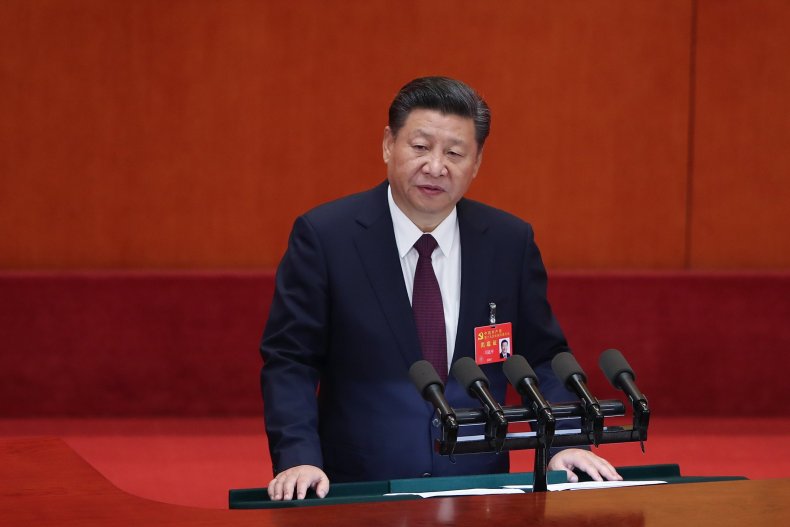 However, the U.S. in particular remains suspicious of China's ambitions. During a forum Wednesday on boosting American. ties with India, Secretary of State Rex Tillerson accused China of trying to undermine Washington and its allies' interests and of presenting "challenges to the rule-based order," according to CNN. China's Foreign Ministry struck back the following day with spokesperson Lu Kang calling on the U.S. to "abandon its biased view of China" so the two could work together on world affairs.
Trump is set to make his first state visit to China next month at a time when tensions between the U.S. and North Korea, a traditional ally of China, have approached boiling point. Like Washington, Beijing has criticized North Korea leader Kim Jong Un's nuclear and ballistic weapons program, but it has also fiercely resisted U.S. military moves in the Asia-Pacific.
The U.S.'s other leading strategic rival, Russia, has made strides to build its relationship with China in recent years. The two have pledged stronger bilateral cooperation in a number of fields, including defense and economy. Trade among the two rose more than 22 percent between January and September, according to The Moscow Times, and Russian President Vladimir Putin appeared to also forecast the winds of change in the global order during a talk Thursday at the final plenary session of the Valdai International Discussion Club in Sochi.
"Rivalry for a place in the world hierarchy is gaining momentum, but at the same time many previous recipes of global governance, overcoming conflicts and natural differences are not appropriate now, they often do not work, and the new ones are yet to be found," Putin said, according to state-run Russian news agency Tass.