China Plans to Make Islam 'Compatible With Socialism' Within 4 Years As Muslims Remain In Re-Education Camps
China has passed new legislation that aims to make Islam "more compatible with socialism" within a four- to five-year timeframe, the latest move in a series of crackdowns on the world's largest nation's minority Muslim population.
The policy will be to "Sinicize"—a term meaning to make something more Chinese – Muslims in the East Asian country, according to Al Jazeera. State media reported this weekend that the country's communist government had met with leaders from eight Islamic associations to formulate the plan. Following those discussions, Chinese officials "agreed to guide Islam to be compatible with socialism and implement measures to Sinicize the religion."
Already one million or more Muslims from China's Uighur ethnic group have been detained in so-called re-education camps, according to credible reports from rights groups. For several years, the communist government has cracked down on the Islamic community, even passing laws forbidding religious beards, clothing and names.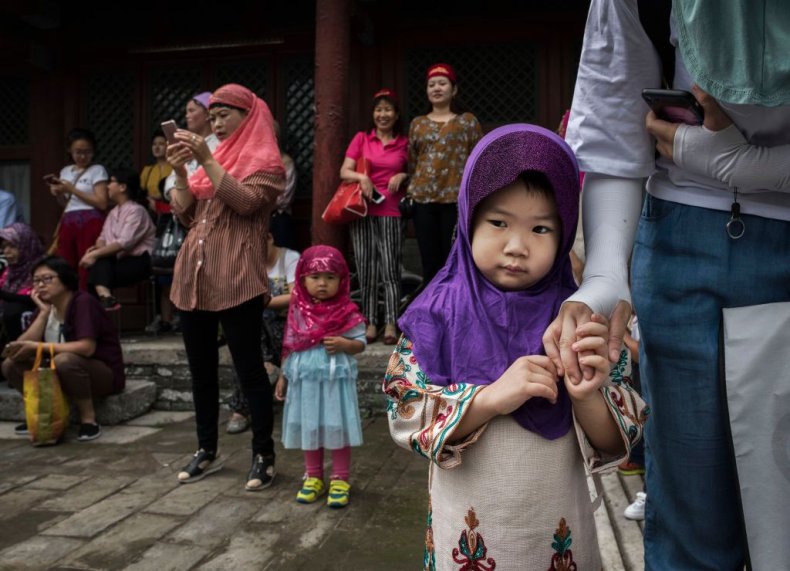 The measures, particularly the detainment of a large number of Muslims, have drawn significant international outcry. On Monday, Beijing announced that it would allow officials from the United Nations to come and inspect the western Xinjiang region, where the majority of Uighurs live, British news site The Independent reported. However, they will only be allowed to carry out their investigation if they "avoid interfering in domestic matters" and proceed with a neutral perspective, the government said.
While Muslims have been the main target of China's crackdown and "Sinification" policies, Christian groups have also faced oppressive policies. In December, it was reported that the government had arrested at least 100 Christians, including a prominent pastor, as part of a crackdown on unsanctioned churches.
Beijing officially recognizes five religions—Buddhism, Catholicism, Daoism, Islam and Protestantism. But these groups must submit to official approval and regulation from the government. Many religious congregations operate outside of these legal boundaries.
Reverend Johnnie Moore, president of the Congress of Christian Leaders, and Rabbi Abraham Cooper, the associate dean and director of the Global Social Action Agenda at the Simon Wiesenthal Center, penned an open letter to China's President Xi Jinping published by Newsweek in December.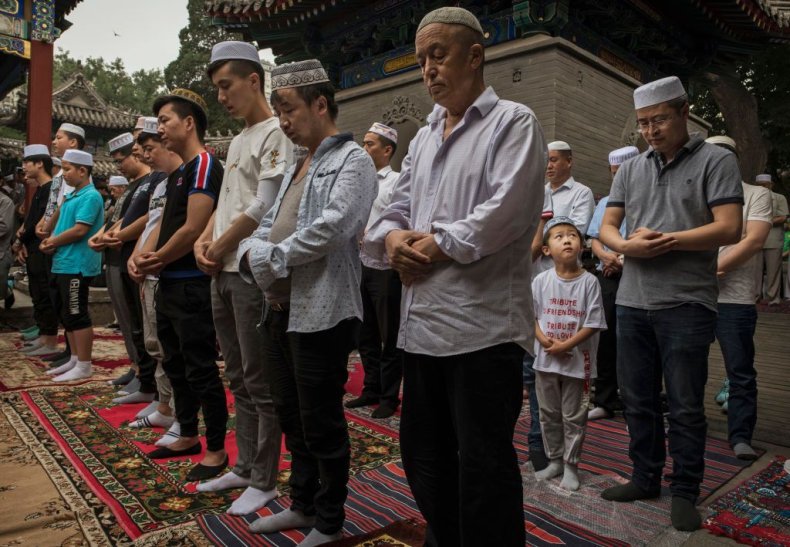 In their message, they called on Xi to "stop persecuting Muslims and Christians."
"Today, we fear we witness a heart-sinking regression as the Chinese government seems to be reaching for an altogether different set of values, values anchored in a darker time when religion, and religious leaders, were viewed as a threat instead of as valued citizens," they wrote.
In an interview with CNN, Moore also referred to the persecution as "systematic." He characterized the "escalating" crackdown as "a relapse into a time of history that was marked by...these sort of arcane perspectives on religion and religious leaders."
"We are not seeing the China of the last 10 years," he warned. "The whole world needs to pay more attention."