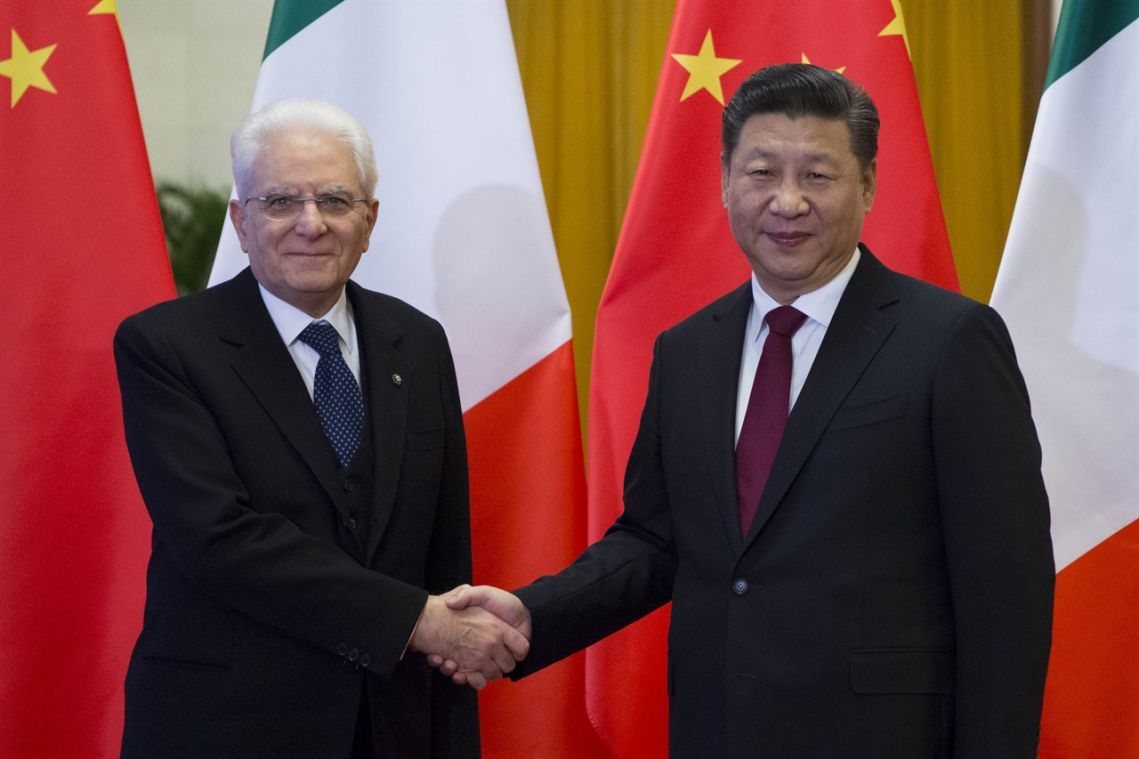 Italy is set to enter into a landmark economic cooperation with China, making Rome the first of the elite G7 group to officially join Beijing's vision to expand its footprint across the globe.
Chinese President Xi Jinping is set to arrive Friday in Rome, where he and Italian Prime Minister Giuseppe Conte are widely expected to sign a memorandum of understanding on Italy's participation in the Belt and Road Initiative (BRI). The ambitious plan has already seen billions of dollars invested in various international projects, many of them involving expensive infrastructure initiatives in Africa and Asia. But Xi has long sought to take his signature project into a skeptical West.
The U.S. and the European Union have been deeply critical of China's growing economic presence worldwide, accusing the country of using investment as a means of pushing its own political agenda. Italy's apparent decision to sign on to BRI would come amid staunch Western pressure, but Jacob Shapiro, director of analysis at think tank Geopolitical Future, said Thursday that the U.S. had opted for political posturing rather than offering real alternatives.
"I think the U.S. is being a little heavy-handed," Shapiro told Newsweek. "If instead of competing with China, all it can do is tell countries, 'Don't do this or we'll be angry,' I think that's a dangerous place for American foreign policy to be."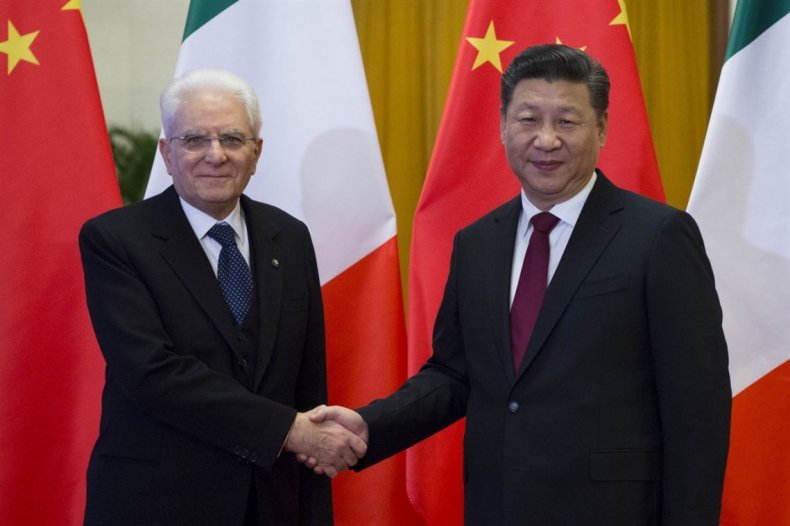 In a rare op-ed written by Xi and published Wednesday by Italian newspaper Corriere della Sera, the Chinese leader praised Italian culture, from its artistic history to its fashion and arts. He also appealed to a common, ancient heritage, writing that "China and Italy are both stellar examples of Eastern and Western civilizations, and both have written splendid chapters in the history of human progress."
Xi also evoked the Silk Road, the sprawling network of trade routes that united East and West—Rome—from ancient times to around the end of the Middle Ages. As Xi noted, this quintessential passage brought explorers such as Marco Polo across continents and helped shape today's civilization.
With BRI, China seeks to reimagine and rebuild this concept for the modern era, with China as a global economic leader. Italian Undersecretary for Economic Development Michele Geraci has championed Rome's embrace of Beijing and professed that "Italy leading the remaining European countries along the Silk Road could actually entice other countries to join" during an interview Thursday with Bloomberg. But many others have shared their concerns.
Secretary of State Mike Pompeo has criticized Beijing's investments, telling the Iowa Farm Bureau earlier this month that Chinese companies "show up with products that aren't world-class, with Chinese labor and an enormous debt package which is almost certainly designed for foreclosure." Europe too has shored up its defenses, recently branding China a "systemic rival" and further emphasizing U.S. ties at today's AmCham EU conference
Lucrezia Poggetti, a research associate at the Mercator Institute for China Studies, wrote Tuesday that a memorandum of understanding on the BRI "would harm Italy's credibility as a reliable partner because Italy would break ranks with current efforts by the EU and its largest member states to better coordinate on China."
While Poggetti argued that the signing would give China's project "a huge boost in legitimacy" and that, "an Italian endorsement would be politically symbolic for China," she also noted the text's "vague language" that confirms "rising concerns in Europe that many BRI projects mainly benefit Chinese companies." Shapiro also highlighted the likely non-committal, non-binding aspects of a memorandum of understanding, calling it part of a Chinese "PR campaign."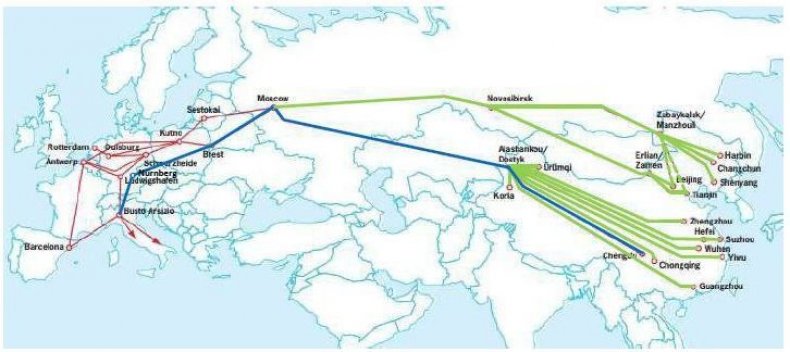 There is a long-term strategy, however. Shapiro said that Chinese officials "think 100 years down the road" China will be "a dominant power in Eurasia," reliving and expanding upon its status during the original Silk Road era. To reinforce this, Xi has set out on transforming the People's Liberation Army into a world-class military "built to fight" by 2050.
The Pentagon remains leaps and bounds ahead of its Chinese rival in terms of military power, but a burgeoning partnership between China and Russia has raised anxieties among the U.S.-led NATO Western military alliance, of which Italy is a vital part. The highly anticipated BRI signing would have no bearing on Rome's allegiance to the 60-year-old defense pact, but it would challenge the U.S. in another sphere.
China has the world's foremost 5G technology. While Italy has stressed that the upcoming memorandum of understanding had no specific language regarding 5G, it remained a core part of the debate regarding potential deals between the two countries. Last month, Pompeo threatened to withhold intelligence sharing from nations that use Chinese equipment in their telecommunications networks, but again, with no viable Washington-approved equivalent, a number of European powers have resisted, potentially exposing a weakness in the U.S. approach to blocking China's global push.
"I would say that the major threat to the United States in the Belt and Road Initiative isn't China," Shapiro told Newsweek. "The major threat to the United States in the Belt and Road Initiative is the United States."