China Joining Russia Military Exercise to Help Address 'Security Threats'
China is sending troops to Russia as part of strategic military exercises for the first time since 2018 as representatives from both nations say the event will be "business as usual" amidst the war in Ukraine.
The Vostok (East) exercises will take place from August 30 to September 5 in the eastern portion of Russia, though ignoring the ongoing "special military operation" in Ukraine may prove difficult considering Russian munitions and soldiers are sent home to the war games. The exercises will reportedly go forward without interruption and include all necessary personnel, weapons and equipment, Reuters reported.
The Chinese military first attended Vostok in 2018, where an estimated 300,000 troops participated in the district that includes a portion of Siberia and has headquarters in Khabarovsk close to the Chinese border.
Mathieu Boulegue, a military specialist at London's Chatham House think tank, told Reuters that the event should be "interesting" considering the troops and gear "already deployed, rotated, lost and killed in Ukraine since February."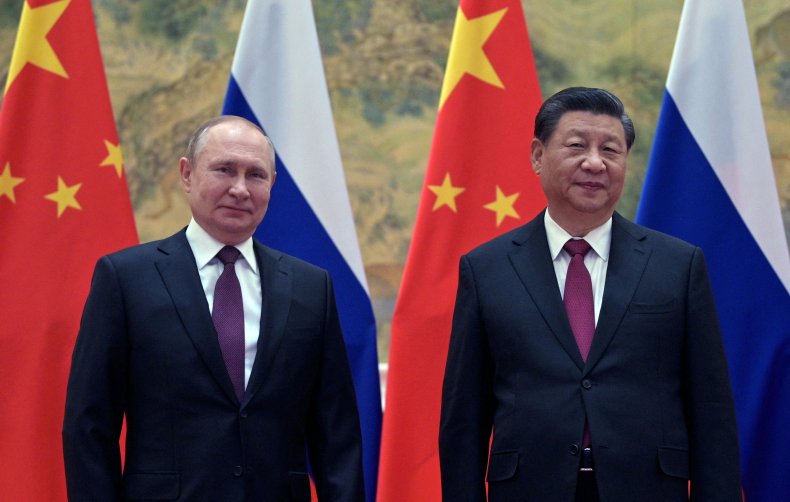 China Defense Ministry officials in a statement said the exercises "are in no way related to the current international and regional situation," Russian news agency TASS reported. Officials said the intent is for "friendly cooperation among the armed forces of all countries" in addition to "strengthening the ability to respond to various security threats."
China's live-fire military exercises around Taiwan earlier this month were branded "threatening" and "escalatory" in a joint statement by G7 foreign ministers. The four days of exercises followed U.S. House Speaker Nancy Pelosi's controversial visit to the island that sparked Beijing's fury.
When asked about the exercises on August 17, State Department Spokesperson Ned Price said "it is absolutely (China's) right" to partake and that other countries besides China are expected to participate. It is routine and unalarming to the U.S.
"The broader point is that we have seen a burgeoning relationship, including in the security realm, between the People's Republic of China (PRC) and Russia," Price added. "We've seen a burgeoning relationship between Russia and Iran, for example, and we have made public elements of that. That is of concern because of the vision that the PRC, countries like the PRC, countries like Russia, have for the international order. It is a vision that is starkly at odds to the liberal vision that we and our allies and partners have for the international system."
Dave Johnson of the NATO Review wrote following the 2018 Vostok games that the exercises were initially developed by the Russian Armed Forces in 2009 and are one of four annual strategic exercises conducted by four of Russia's five military districts.
Not only do the exercises test the Russian Federation's resolve "from peace to war," Johnson wrote, but "they test national preparedness for large-scale, high-intensity warfare against a technologically advanced peer adversary."
Russian and Chinese troops will galvanize as turmoil continues on the world stage.
Reports from United States military personnel indicate that Russian fighters in Ukraine are being killed or wounded at high rates, with some estimates between 70,000 and 80,000 and surpassing the numbers the U.S. experienced during the Revolutionary War.
Other reports allege that Russian volunteer soldiers are not being treated well and compensated fairly.
Russia's Valery Gerasimov will reportedly be in charge of the exercises and strategic command at Vostok.
Newsweek reached out to the defense ministries for Russia and China for comment.
Update: 08/19/22 5:09 p.m. ET: This article has been updated to include comment from State Department Spokesperson Ned Price.