As China placed a northeastern city on lockdown due to the novel coronavirus disease, nearby North Korea continued to claim zero instances of the infectious illness and even showed signs of opening up in some areas.
Authorities in China's city of Shulan, Jilin province, have steadily intensified quarantine measures to prevent the spread of COVID-19 after a cluster of new cases earlier this month. On Monday, city government officials announced additional measures that severely limit movement within the city, recalling earlier scenes of the 76-day lockdown lifted last month in Wuhan, the central Chinese city where the new coronavirus was first observed late last year.
The situation has since improved nationwide and some parts of China have begun to return to normal, but authorities have rolled back restrictions with caution as the pathogen popped up elsewhere. Containment protocols have also been applied across other parts of Jilin province, home to more than 27 million people.
But as China races to curb the feared outbreak in Shulan, North Korean officials reported the virus has been thwarted just across the border. The latest situation report published Tuesday by the World Health Organization said North Korea registered having no cases of COVID-19.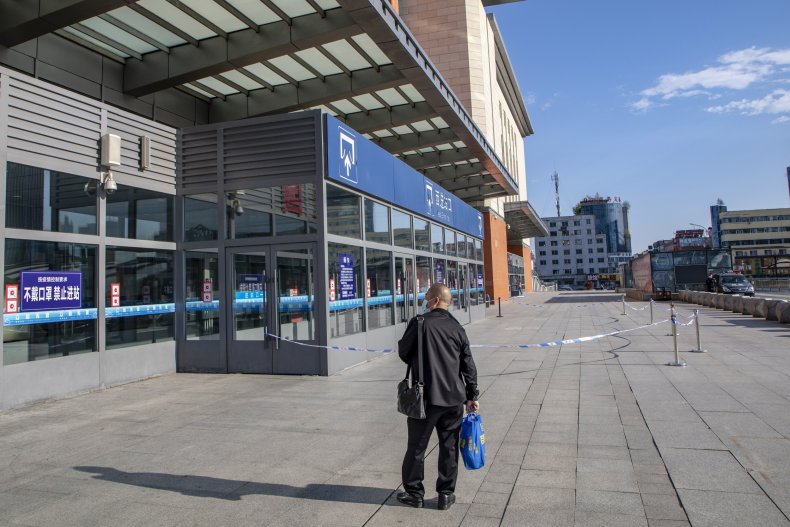 North Korea is among a group of about a dozen countries around the world to have not registered any instances of a disease that has infected nearly 5 million people around the world and killed more than 320,000 of them. Aside from Turkmenistan, another authoritarian country, the nations include isolated island states in the Asia-Pacific region.
Pyongyang was the first to institute travel bans, border closures and other strict anti-epidemic measures as reports of the virus emerged back in January. Some observers have shed doubt on North Korea's data amid anonymous reports of outbreaks there, but officials insist no cases exist there.
Russia's ambassador to North Korea Alexander Matsegora supported North Korea's claim by praising Pyongyang's "decisive and tough measures" taken early on in the coronavirus crisis in an interview Wednesday with the Interfax News outlet.
"I am inclined to trust what is being reported about the absence of infection in the DPRK," Matsegora said, referring to North Korea by an acronym for its official title, the Democratic People's Republic of Korea.
Regular articles about the battle to prevent COVID-19 from infiltrating the country have become increasingly rare in North Korea's state-run media. As scenes of mask-wearing people at crowded supermarkets and parks aired portrayed a sense of normalcy, however, supreme leader Kim Jong Un himself has become a rare sight.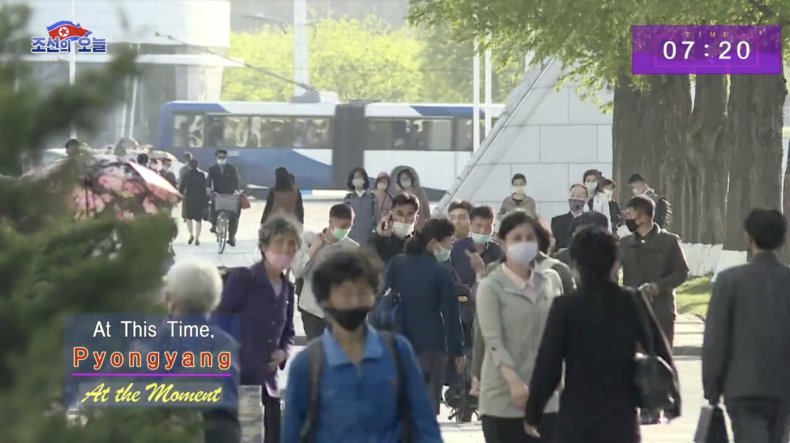 He has been seen in public just once over the span of five weeks, appearing at the beginning of this month at the inauguration of the Sunchon Phosphatic Fertilizer Plant. South Korean officials and some experts believe Kim is actively avoiding public activities as a precaution against the coronavirus and some open-source evidence suggests he may be residing at his compound in the east coast city of Wonsan.
His reported duties lately have largely consisted of interactions with state leaders, most recently sending greetings Wednesday to Cameroonian President Paul Biya. Earlier this month he wished Russian President Vladimir Putin success in the fight against COVID-19 and congratulated Chinese President Xi Jinping for his own victories in the battle against the disease.
North Korea was more critical of others. In a statement submitted Tuesday to the annual World Health Assembly, Pyongyang's delegation argued it was an "expression of irresponsibility" to blame the World Health Organization for how the pandemic unfolded if a country ignored "the warnings of WHO with no proper action" in a statement submitted Tuesday to the annual World Health Assembly.
Though the remarks did not mention the United States by name, they followed deeply critical comments directed toward the WHO and an unnamed government—presumed to be Beijing—from Washington's representative to the virtual gathering as well as from President Donald Trump himself.