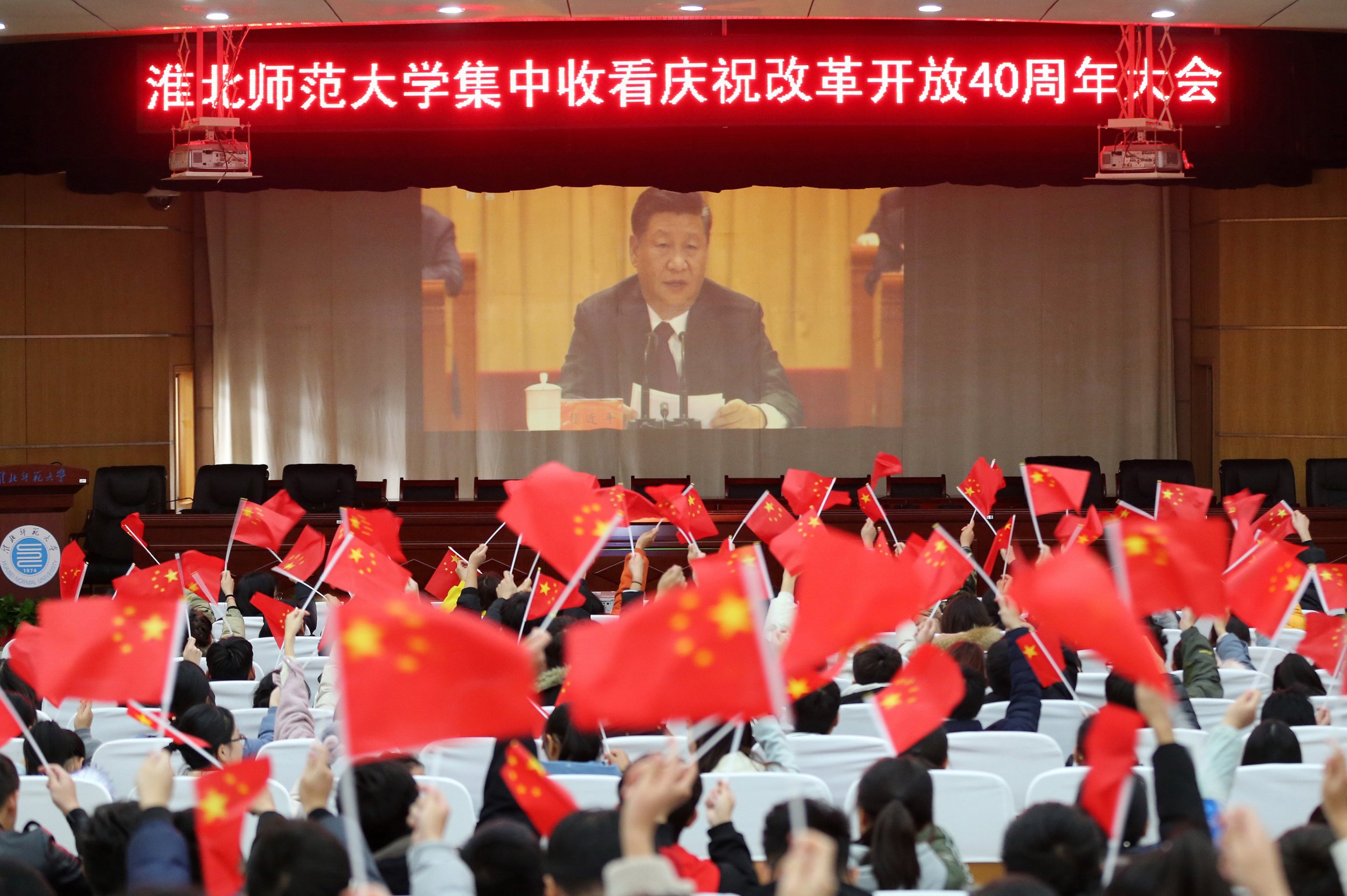 Chinese President Xi Jinping has shared his aspirations for the upcoming year in a speech signaling an era of great change as his country prepares to celebrate seven decades of communist rule.
Wishing viewers and listeners an early Happy New Year from Beijing, Xi recalled Monday that "time stops for no one, and the seasons keep changing." He praised the country's rapid economic development, efforts to combat poverty and pollution, as well as "the hard work of people from all of China's ethnic groups, who are the trail-blazers of the new era." The Chinese leader said the nation would continue to support peaceful initiatives worldwide, such as his ambitious "One Belt, One Road" project to expand Beijing's economic footprint abroad.
"Looking at the world at large, we're facing a period of major change never seen in a century," Xi said. "No matter what these changes bring, China will remain resolute and confident in its defense of its national sovereignty and security. And China's sincerity and goodwill to safeguard world peace and promote common development will remain unchanged.
"We will continue to push ahead with the joint construction of the Belt and Road Initiative, and continue to advocate for the development of a community of shared future for mankind. And we will work tirelessly for a more prosperous and beautiful world," he added.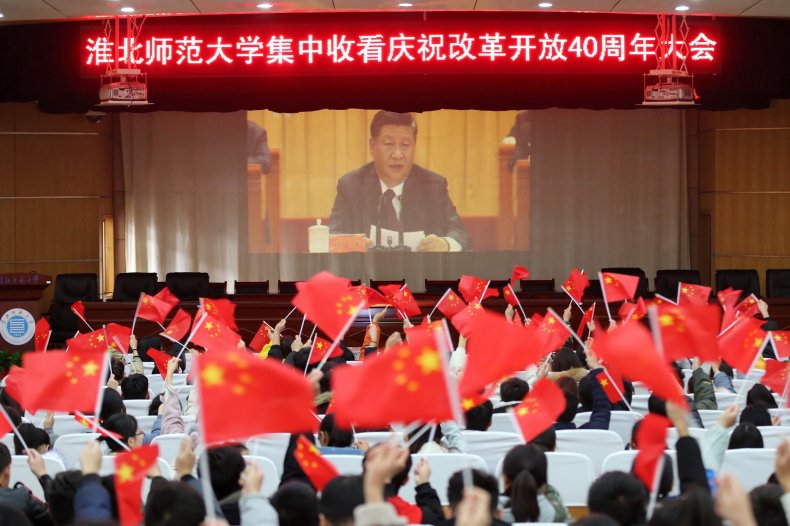 Seventy years after the Chinese Communist Party defeated the nationalist Kuomintang government to establish the People's Republic of China in 1949, the country is a leading economic power with the world's largest armed forces and a major center of influence in the East, which is widely slated to be the future center of global economic power. In 2018, China observed the 40th anniversary of former leader Deng Xiaoping's sweeping reforms that made such economic growth possible.
Xi too has earned a reputation as a reformer, with his own signature take on "socialism with Chinese characteristics." The leader, whose term limit has been removed by the ruling Communist Party, has set out to restructure and modernize the military, while routing corruption and pursuing new trade endeavors across the globe.
"The world has seen China's accelerating reform and opening up, and its determination to carry it forward," Xi said Monday. "China's reforms will never stop, and its doors will only open ever wider."
A number of his policies have been met with controversy, however. Under Xi, China has been accused of placing members of its Muslim Uighur community in mass internment camps and of using its massive state surveillance network to suppress political dissent. Though Beijing has not engaged in any active conflicts for quite some time, the United States has also perceived the rise of China as a threat to Washington's own agenda.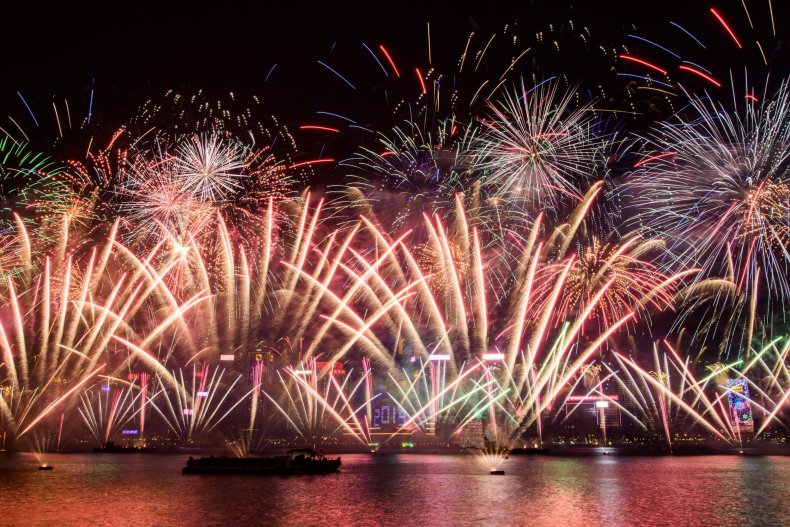 The main two areas of contention between the two powers have been the South China Sea, where the U.S. has challenged China's vast territorial claims, and the ongoing trade war initiated by President Donald Trump's protective steel and aluminum tariffs, which were met with Chinese countermeasures earlier this year. The ensuing dispute has cost the countries billions of dollars in losses.
Despite his critics, Xi's vision has resounded with some global audiences and he received a confidence rating of 34 percent, beating Russian President Vladimir Putin's 30 percent and Trump's 27 percent in a poll published in October by the Pew Research Center. While a majority of 63 percent of respondents said in that same survey that they preferred U.S. leadership to that of China, a plurality of 34 percent said that the U.S. was stepping back its involvement in world affairs and some 70 percent said that China has played a greater part in international affairs over the past 10 years.
While China celebrated along with the rest of the world to mark the beginning of 2019 on Tuesday, the country also observes a separate Chinese New Year based on the traditional Chinese calendar on February 5.