China Accuses U.S. Warship of Trespassing, Says It Will Take 'Necessary Measures' to Ensure Sovereignty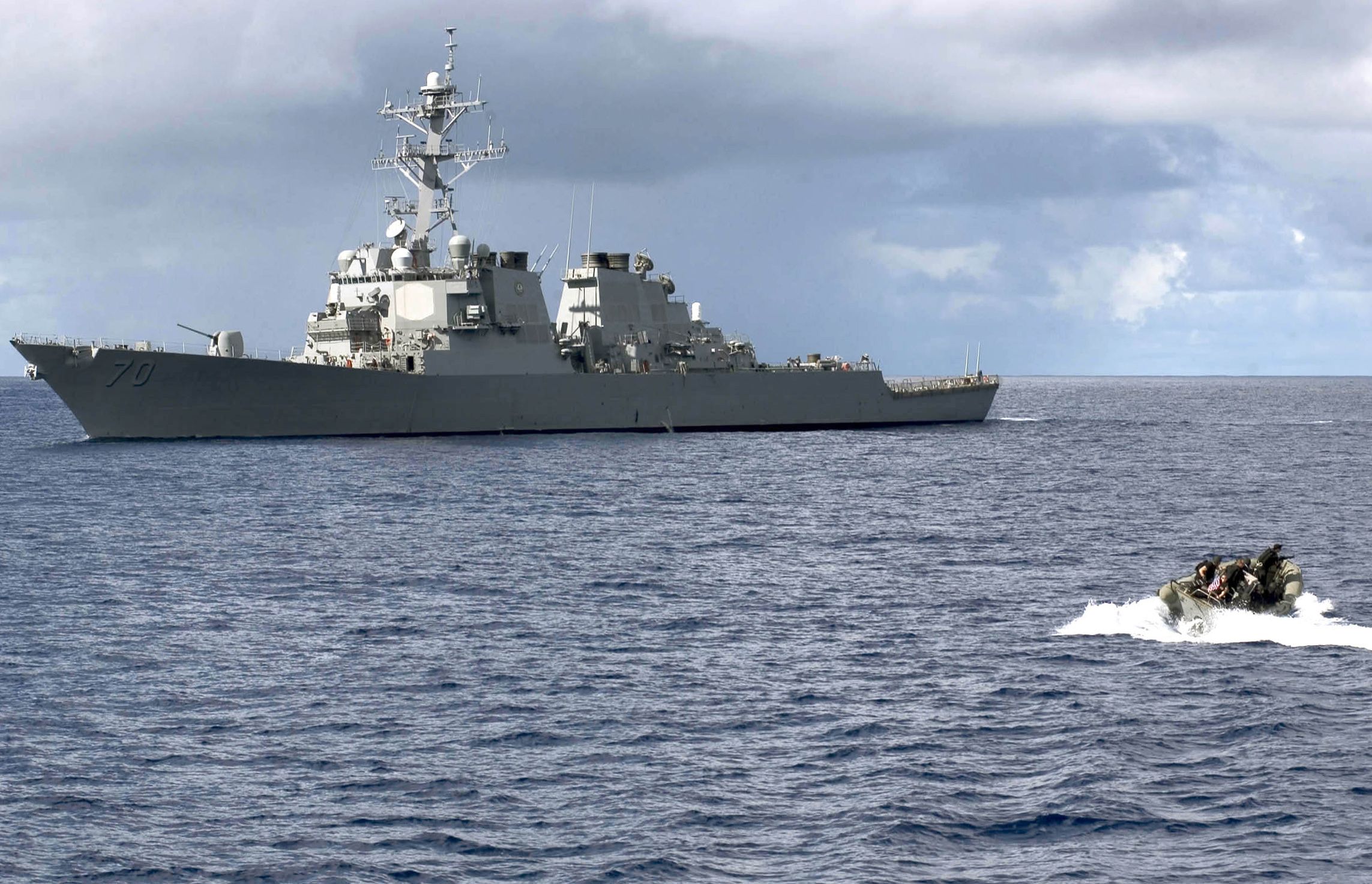 China says it will take "necessary measures" to ensure its sovereignty after a U.S. warship sailed near a group of disputed islets in the South China Sea last week.
The country's foreign ministry Lu Kang said on Saturday that the USS Hopper, a guided missile destroyer, came within 12 nautical miles of Huangyan Island, also known as Scarborough Shoal. Both China and the Phillippines claim ownership of the islet.
"The Chinese navy carried out identification and verification procedures in accordance with the law and warned the U.S. vessel to leave," Lu said, as reported by South China Morning Post.
"China is strongly dissatisfied with the [US action] and will take necessary measures to firmly safeguard its sovereignty."
Two U.S. officials have confirmed the trip's voyage to The Guardian, adding that the "patrol was in line with international law and was an 'innocent passage', in which a warship effectively recognizes a territorial sea by crossing it quickly, without stopping."
The Pentagon did not comment on this specific patrol, but the U.S. Navy claims it has the right to conduct so-called freedom-of-navigation operations in the South China Sea.
Tensions over China's aggressive stance toward its territoriality in the South China Sea has flustered its relations with the U.S. and its allies.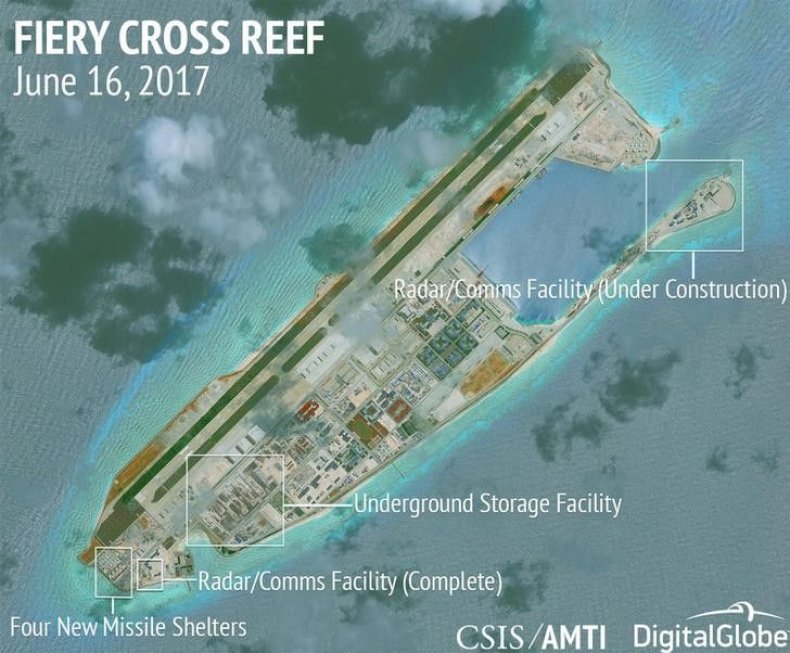 Military tensions between the U.S. and China have flared up in 2018.
On Friday, Defense Secretary James Mattis said the U.S. will now refocus its military capabilities from combating terrorism to competing with China and Russia.
"We face growing threats from revisionist powers as different as China and Russia are from each other, nations that do seek to create a world consistent with their authoritarian models, pursuing veto authority over other nations' economic, diplomatic and security decisions," Mattis added.
Earlier this month, Brian Hook, a senior Asia policy adviser to Secretary of State Rex Tillerson, said the U.S. will oppose China's "provocative militarization of the South China Sea" and charged the country with "pushing around smaller states in ways that put a strain on the global system."
The U.S. also opposes China's construction of new military islets in the South China Sea, saying they could be used to restrict global free trade.
China has repeatedly warned the U.S. to stay away from the territorial dispute and that its maritime patrols are an infringement on its sovereignty.
"We urge the United States to respect the facts, speak and act cautiously to avoid harming the peace and stability of the South China Sea," China's Foreign Ministry spokeswoman Hua Chunying told reporters at a news briefing last January.