China Outraged After Japanese PM Calls Taiwan 'Country'
The Chinese government has lodged a diplomatic protest with Japan after its prime minister appeared to cause offense by referring to Taiwan as a country on Wednesday.
Yoshihide Suga, who leads the Liberal Democratic Party, made the remarks while attending his first face-to-face with opposition leaders in Japan's legislature. He listed Taiwan next to Australia and New Zealand as countries that had taken stricter measures to combat the spread of COVID-19.
The prime minister's comments in the National Diet were broadcast on national television, with China's increasingly nationalistic social media demographic soon demanding a firm response from the government for Suga's apparently inappropriate word choice.
Suga "broke Japan's long-standing promise not to regard Taiwan as a country," China's foreign ministry spokesperson Wang Wenbin said at a daily press briefing on Thursday.
China expresses its "strong dissatisfaction with the erroneous remarks" and has "lodged solemn representations" with Tokyo, said Wang. "China demands that Japan make an immediate clarification to undo the harm already caused, and guarantee a similar incident will never happen again," he added.
Wang, who said the topic of Taiwan "concerns the political foundation of China-Japan relations," called on Tokyo to "earnestly keep its promise, be cautious with its words and actions, and not to damage China's sovereignty in any way."
Japan cut diplomatic ties with Taiwan and established formal relations with the People's Republic of China in 1972—seven years ahead of the United States.
As part of the diplomatic agreement, the Japanese government expressed "understanding" and "respect" regarding China's position that Taiwan is part of its territory. Tokyo has maintained this position while insisting on its informal relationship with Taipei through non-official channels.
Like the U.S. "one-China" policy, which "acknowledges" but does not recognize or affirm the Chinese position, the ambiguous posture leaves wiggle room for a spectrum of interactions with democratic Taiwan.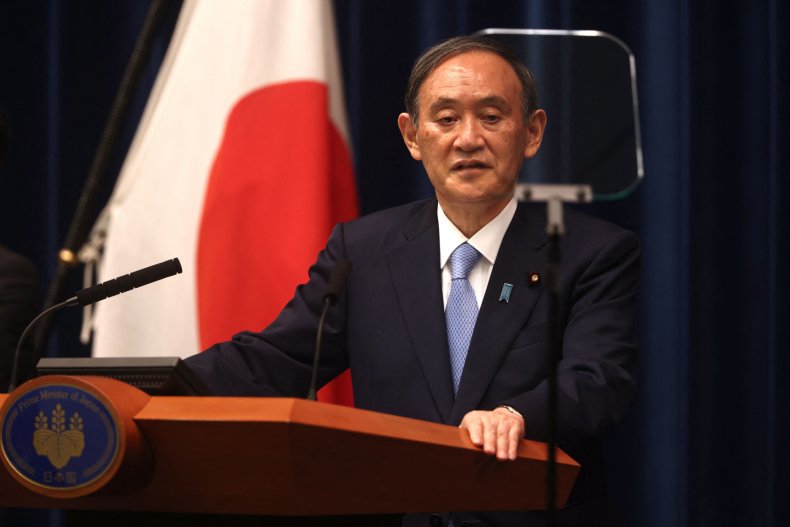 According to a report by Japanese daily Sankei Shimbun, Tokyo officials generally refer to Taiwan using the word "region" instead of "country."
Wednesday's Diet session, however, also saw opposition leader Yukio Edano, of the Constitutional Democratic Party of Japan, use the word "country" when mentioning Taiwan, the newspaper said.
On June 3, Japan's Foreign Minister Toshimitsu Motegi did the same while discussing Tokyo's donation of 1.24 million AstraZeneca vaccine doses to help the island curb its current COVID-19 outbreak.
Given the typically cautious manner in which Japanese officials conduct diplomacy, foreign policy analysts in Taiwan have said this signals a clear shift in the way Tokyo views its relationship with China, which regularly demands that governments, businesses and even celebrities refrain from associating Taiwan with statehood.
Tokyo's Kyodo News reports that Prime Minister Suga faces sliding approval figures due to his government's handling of the coronavirus outbreak going into this summer's Olympic Games.
Suga announced Wednesday that Japan aims to have all 126 million citizens and residents vaccinated by November, with 40 million shots to be administered by the end of this month.