China Media Calls John Cena's Apology 'An Example for Other Western Stars to Follow'
Fast & Furious 9 star John Cena has set an example for Hollywood with his apology for Taiwan comments, a state-owned newspaper said this week as the movie surged to the top of China's box office rankings.
The actor and WWE superstar was censured by fans in China after he called Taiwan a country during an interview to promote F9. He was then roundly criticized in the U.S. and on Twitter for apologizing for the apparent slip of the tongue, by recording a personal message in Chinese.
The Global Times, a tabloid under the auspices of the Communist Party of China, praised Cena for the "timely apology," saying in an editorial on Wednesday that it "reveals his willingness to uphold the values of China" and "sets a good example for all Westerners to follow."
His attitude "is something other Westerners, especially Hollywood stars, should learn from and follow," the newspaper said.
"Cena showed that he realizes the importance of respecting the one-China principle, which is a red line for Chinese people, and also demonstrated that he knows how important the Taiwan question is to the people of China by quickly apologizing for his mistake," the Global Times wrote.
The state-owned tabloid said Cena had managed to salvage his reputation among Chinese fans, but his apology video—now watched 3.5 million times on Weibo—remains flooded with angry posts by nationalistic commenters who believe his remarks did not go far enough.
"Please say in Chinese, 'Taiwan is part of China,' otherwise we won't accept [your apology]," reads the most popular comment on his post, which has 8,900 likes.
The second-most liked comment says: "Then at least say Taiwan is China's. You're avoiding the issue and talking nonsense. You can't benefit from [the Chinese market] and trash it at the same time."
Social media users expressed similar sentiments when F9 became the 87th movie in Chinese cinema history to break the 1 billion yuan ($156.8 million) mark at the box office, topping the charts six days after its release.
According to Chinese ticketing website Maoyan, the latest instalment of the action franchise had raked in 1.43 billion yuan and been watched by more than 25 million people as of midnight Beijing time on Wednesday. The movie is rated 7.6 out of 10 on Maoyan, based on 337,000 reviews.
Many did not appear ready to forgive Cena, however, and were not happy with the film's success in China.
"Aren't you going to take [the movie] down? The main actor is pro-Taiwan independence," one commenter wrote on Weibo.
"Have you no shame? Why are you still promoting [the movie]?" a second Weibo user wrote.
The fan backlash began over the weekend when footage from Cena's May 8 interview with Taiwanese television station TVBS surfaced online. In a segment to promote F9, conducted in Mandarin, he said: "Taiwan will be the first country to see Fast & Furious 9. This movie is really great—and it's huge."
The 44-year-old did not mention Taiwan in his subsequent apology, but said he had "made a mistake," adding: "I love and respect China and Chinese people. I'm very, very sorry for my mistake."
Critics in the U.S. have accused Cena of trying to avoid damaging the film's performance in the Chinese market.
The Global Times article, written by chief editor Hu Xijin, dismissed claims that Cena was "surrendering" to Chinese money as "completely incorrect."
"Apologizing for making such a mistake is not kowtowing to the Chinese market, but a response that adheres to the consensus of the international community," the newspaper said.
The Chinese Communist Party claims Taiwan is part of China's territory, despite having never ruled over the island before or after the People's Republic of China was founded in 1949.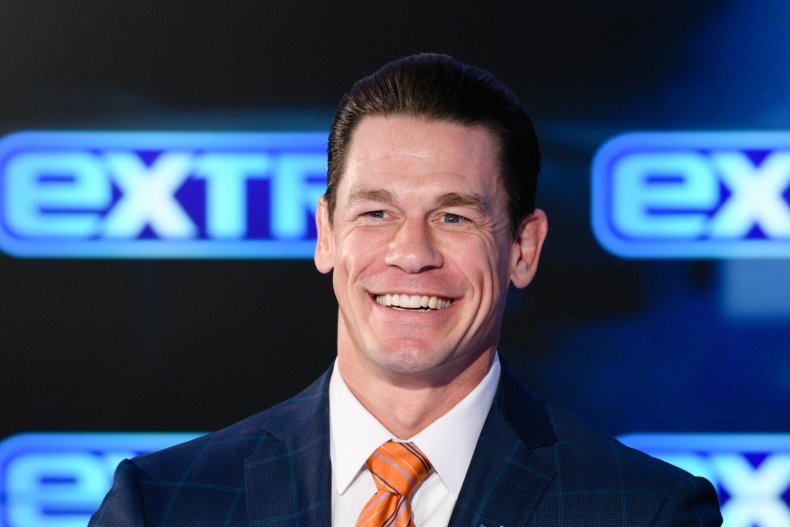 Fast & Furious 8, the previous film in the franchise, grossed $1.2 billion worldwide, including $226 million in North America. It earned $392 million in China and $21 million in Taiwan.