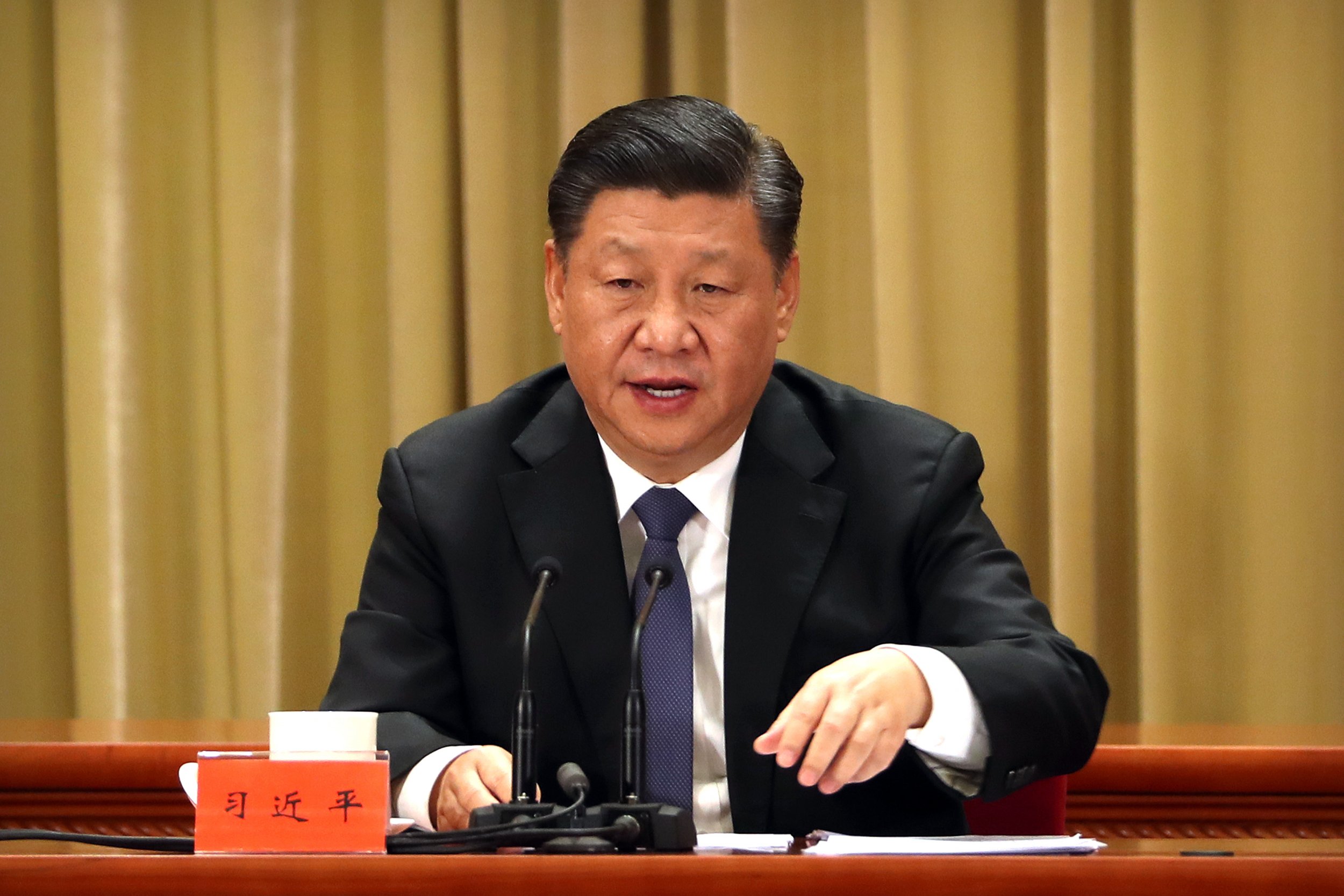 Chinese President Xi Jinping ordered the People's Liberation Army (PLA) to prepare for battle on Friday, as Taiwan's President Tsai Ing-Wen called for international support to defend the island's democracy amid renewed threats of unification from the mainland.
Xi's comments were made during a meeting with top officials from the Central Military Commission (CMC).
"All military units must correctly understand major national security and development trends, and strengthen their sense of unexpected hardship, crisis and battle," he said, according to the South China Morning Post.
"[China must] prepare for a comprehensive military struggle from a new starting point… Preparation for war and combat must be deepened to ensure an efficient response in times of emergency," Xi said.
The comments come just days after Xi declared that Taiwan is absolutely a part of China, encouraged unification between the two territories and reserved the right to use force to bring the self-ruled island under the mainland's control.
Tsai condemned Xi's comments and rejected the Chinese President's "one country, two systems" proposal, telling reporters in Taipei: "We hope that the international community takes it seriously and can voice support and help us." If a democratic country under threat does not receive assistance, "we might have to ask which country might be next?" Tsai said.
Last March, Xi Jinping echoed the same sentiment at the National People's Congress, where he warned Taiwan that those who wish to split China will be "doomed to fail" and will experience "the punishment of history."
Taiwan became a self-governed island in 1949 following a bloody civil war, though it is still officially considered the Republic of China. Chinese leaders have placed regaining control of the wayward province on the agenda since the founding of the People's Republic around 70 years ago. However, Taipei has shown no interest in being governed by Beijing's ruling Communist Party.
China's hostility towards the island has strengthened since Tsai and the pro-independence Democratic Progressive Party triumphed the 2016 presidential elections. The mainland has never renounced the use of force to bring Taiwan under its control.
Despite fears of an invasion, exacerbated by combat drills near Taiwan, SOAS University of London's China Institute director and political scientist Steve Tsang told Newsweek last year that the PLA is unlikely to launch a military attack unless a deal is in place with the Trump administration to prevent U.S. interference.
"China does not have the capability to do it in the next five years. If they did, an invasion could lose them most of their frontline, advanced equipment and troops in the process," he said.