China Refuses to Join U.S., Europe in Sanctioning Russia
The Chinese government is breaking with its U.S. and European counterparts by declining to sanction Russia for its invasion of Ukraine, the Associated Press reported.
Guo Shuqing, chairman of the China Banking and Insurance Regulatory Commission, said at a news conference Wednesday that China does not approve of the financial sanctions against Russia "because they don't have much legal basis and will not have good effects." He added, "We will not join such sanctions, and we will keep normal economic, trade and financial exchanges with all the relevant parties."
While Russia's invasion of Ukraine last week drew quick, widespread condemnation from across the world, China is the only major government that has decided to not directly condemn Russia's attack. The relationship between the two countries has become more tight-knit in recent years, especially with China's major purchases of Russian oil and gas, Reuters reported.
Guo also said during Wednesday's news conference that the impact of the sanctions on China's economy and financial sector "is so far not too significant."
"Overall, they will not have much impact [on China], even in the future," he said.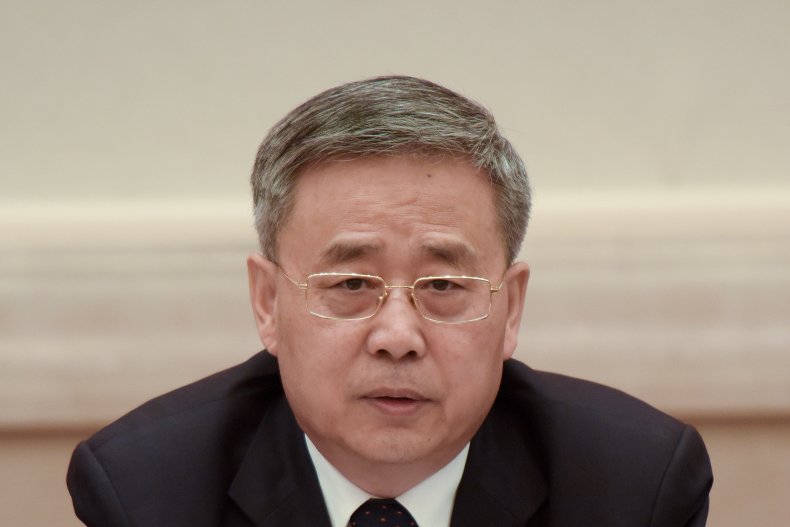 On Tuesday, China's Foreign Ministry voiced regret for the first time over civilian deaths in Ukraine as a result of the conflict. When the invasion began on February 24, the ministry originally did not accept reports that civilians were being killed or wounded during the attack.
But after the Ukrainian government reported at least 352 civilian deaths on Tuesday, 14 of which it said were children, ministry spokesperson Wang Wenbin told reporters at a daily press conference that China "regrets the casualties."
He said that the situation in Ukraine "is a result of many complex historical and realistic factors," adding that "the current situation is not what we wanted to see."
Still, Wang said that the "legitimate security concerns" of all countries involved in the situation should be taken into account. "Given NATO's five consecutive rounds of eastward expansion, Russia's legitimate security demands must be taken seriously and properly addressed," he said.
President Vladimir Putin has attempted to justify the invasion by saying that Russia, as well as the pro-Russia separatist regions in eastern Ukraine, face threats from Ukraine. But some suspect that Putin is aiming to claim territory that was formerly part of the Soviet Union, which included Ukraine.
Meanwhile, President Joe Biden said during remarks at the White House last week that Putin "wants to, in fact, reestablish the former Soviet Union."
The relationship between Russia and Ukraine is somewhat similar to the one between China and Taiwan. Taiwan has been ruled independently since 1949, but Beijing still views it as part of China and has promised to eventually "unify" it with the Chinese mainland.
With some speculate that China could attempt such a move in light of Russia's actions in Ukraine, the U.S. was quick to express solidarity with the island nation via a delegation to the Taiwanese capital of Taipei. Wang, the foreign ministry spokesperson, responded to the move during a press briefing Tuesday.
"Whoever the United States sends to show so-called support for Taiwan will be futile," he said.
Update 3/2/22, 11:15 a.m. ET: This story was updated with additional information and background.