China Says America's 'Bullying' Caused Iran Nuclear Issue, Calls for Lifting of Sanctions
China's Foreign Minister Wang Yi criticized the U.S. response to Iran's nuclear program, saying the rival nation's "bullying" of Tehran was the cause of tensions while arguing that sanctions should be lifted.
President Joe Biden has said that he wants to return to the 2015 nuclear deal with Iran, which is supported by the European Union, the United Kingdom, Germany, France, Russia and China. Former President Donald Trump withdrew from the international accord—the Joint Comprehensive Plan of Action—in 2018, reimplementing sanctions on the Persian Gulf nation.
Wang on Saturday delivered remarks during the U.N.-backed Conference on Disarmament, urging the U.S. to change its position on Iran. The Chinese official argued that "unilateral bullying acts of the United States" were the underlying causes of the nuclear issues with Iran, Reuters first reported.
"To return to the deal, lifting sanctions on Iran first is the natural thing to do," Wang said.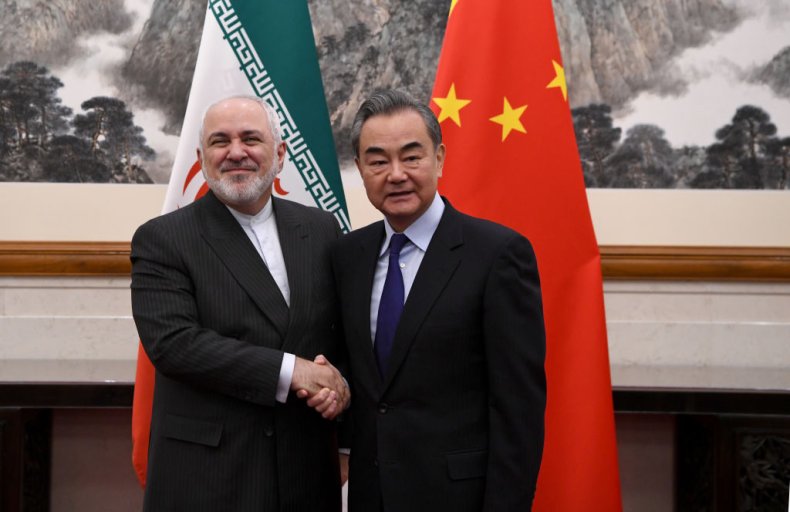 Tensions between the U.S. and Iran have been high for decades, but the relationship began to improve under former President Barack Obama as his administration backed the JCPOA. The international agreement offered Iran sanctions relief and international investment in exchange for curbing its nuclear ambitions.
Although reporting by the U.N.'s nuclear watchdog consistently showed that Iran was abiding by its commitments under the deal, Trump slammed the treaty and pulled out in 2018. The former administration implemented punitive sanctions targeting Iran, severely crippling the country's economy.
A year after the U.S. withdrew, Iran began walking back its compliance with the treaty, expanding its uranium enrichment.
U.S. allies in Europe as well as Russia and China worked to preserve the JCPOA, condemning the Trump administration's actions toward Iran. Since Biden took office, the new administration has opened talks with international partners and Iran in hopes of returning to a deal to curb the country's nuclear program. But Secretary of State Antony Blinken suggested on Monday that the two sides remain far apart.
"It remains unclear whether Iran is willing and prepared to do what it needs to do come back into compliance," Blinken told U.S. lawmakers during a congressional hearing. "Meanwhile, its program is galloping forward. ... The longer this goes on, the more the breakout time gets down ... it's now down, by public reports, to a few months at best. And if this continues, it will get down to a matter of weeks."
Newsweek reached out to the State Department for additional comment, but did not immediately receive a response.